Police told to reveal extent of their 'anti-terror' snooping on journalists
Watchdog wants details of how anti-terror law has been used to trace confidential sources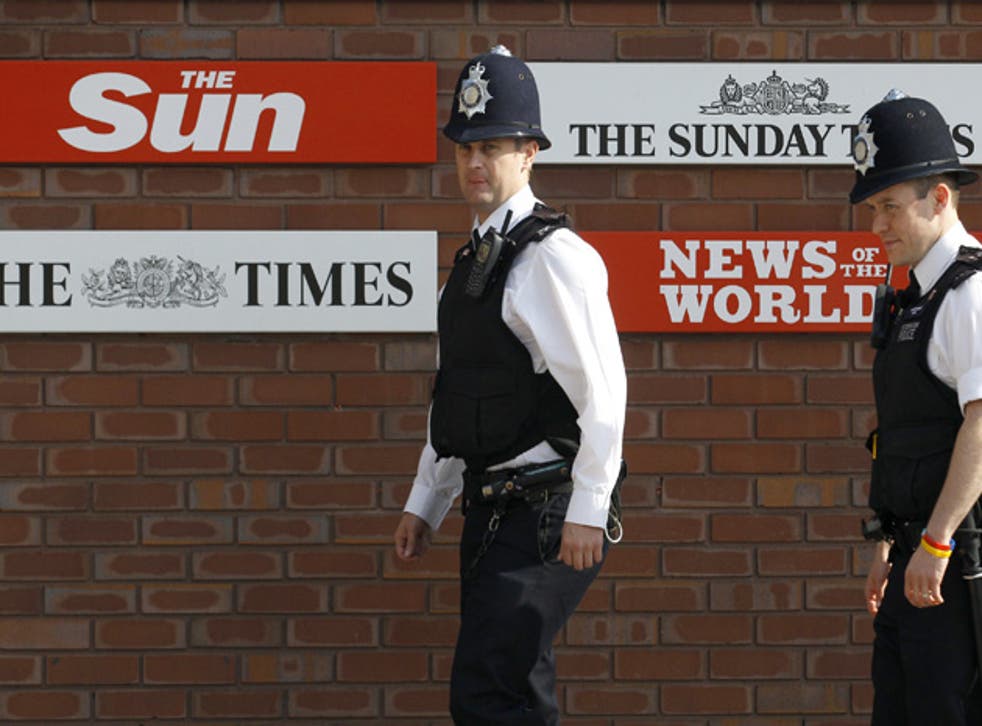 David Cameron's surveillance watchdog has ordered police forces across the country to disclose full details about their controversial use of anti-terror laws to spy on journalists.
Sir Paul Kennedy, the Interception of Communication Commissioner who reports directly to the Prime Minister, said he would conduct a "full inquiry" into how police obtained telephone records to trace reporters' confidential sources.
The move follows an outcry over law enforcement's use of the Regulation of Investigatory Powers Act (Ripa) – originally introduced to combat serious crime and terrorism – to target whistleblowers who contact the media with uncomfortable truths about the state.
Sir Paul's announcement came 24 hours after it emerged that Kent Police used Ripa to trawl through thousands of numbers called by journalists from the newsdesk at the Mail on Sunday, in a bid to identify the anonymous source who helped to reveal that the former cabinet minister Chris Huhne had illegally conspired to have his speeding points attributed to his wife.
In this case, the use of Ripa – an intrusive power introduced in 2000 to safeguard national security which requires only the approval of a senior police officer – avoided the normal legal process protecting reporters' sources, which requires the approval of a judge.
Sir Paul also urged ministers to accelerate plans to protect journalists, lawyers and others who handle privileged information, including confidential helplines, from intrusive police surveillance.
He pledged that the results of his investigation would be made public. Sir Paul, a former Lord Justice of Appeal, said: "I have written to all chief constables and directed them to provide me with full details of all investigations that have used Ripa powers to acquire communications data to identify journalistic sources.
"My office will undertake a full inquiry into these matters and report our findings to the Prime Minister, and publicly, so as to develop clarity in relation to the scope and compliance of this activity."
Official statistics reveal police and security services obtained communications records under Ripa more than 514,000 times last year – more than 1,400 times a day.
Professionals who handle sensitive information, including lawyers and journalists, are supposed to enjoy protections from snooping by the police under the Police and Criminal Evidence Act. But Ripa allows the police to sidestep these safeguards.
The Mail on Sunday revealed at the weekend that Kent Police trawled through thousands of numbers called by journalists from a landline at its newsdesk over 12 months. They did so to trace the person behind the story about Mr Huhne – even though a judge had ruled in separate proceedings that the source should remain confidential.
Gavin Millar QC, who acted for Mail on Sunday publisher Associated Newspapers, and who is supporting an application to the European Court of Human Rights to investigate British laws that allow GCHQ and police to secretly snoop on journalists, said he was alarmed by police interventions in both cases: "They are taking a shortcut without having to go before a judge and justify it and give journalists an opportunity to defend confidentiality of their sources."
Kent Police said it believed the use of Ripa was justified and proportionate. A Scotland Yard spokeswoman said: "Ripa was the most appropriate and lawful means to obtain this data that was essential to progress a criminal investigation."
Join our new commenting forum
Join thought-provoking conversations, follow other Independent readers and see their replies