Royal Charter on press regulation may be 'redundant', says Culture Secretary Maria Miller
Culture Secretary backs newspaper industry's progress towards self-regulation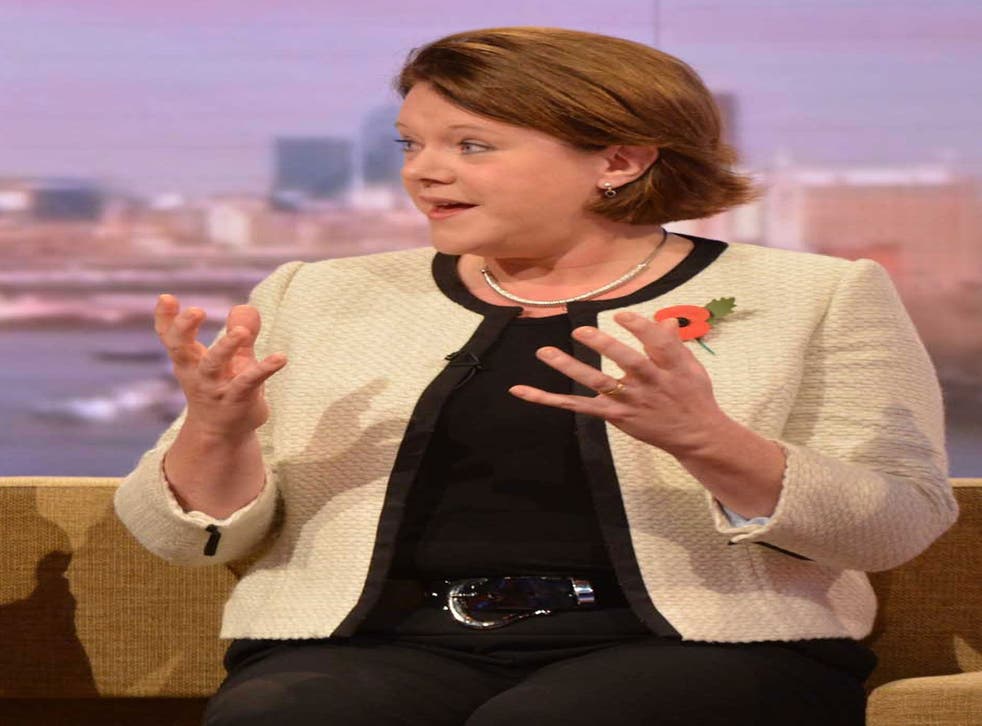 The Royal Charter on press regulation, signed by the Queen last week, is likely to be "redundant" because of the refusal by newspapers to sign up to it, the Culture Secretary Maria Miller has conceded. The Government is not going to try to force newspapers to recognise the charter, but will leave inducements in place in the hope that the industry will change its mind and sign up voluntarily.
Ms Miller's comments provoked speculation that ministers were backing down under pressure from editors, but sources close to both the Culture Secretary and David Cameron insisted that what she said was not a change in policy and did not conflict with the conclusions reached by Lord Justice Leveson after his long inquiry into newspaper standards.
Ms Miller praised the progress that newspapers have made towards setting up the Independent Press Standards Organisation (Ipso) with the power to impose fines of up to £1m. In an apparent dig at the Liberal Democrat and Labour parties, she claimed that "too many" MPs had been pushing for state regulation of the press when the Leveson report came before Parliament last March.
Lord Justice Leveson had recommended that the newspaper industry should set up a body to regulate itself, while Parliament should pass a law setting up a recognition panel that would certify the body's independence. When questioned by MPs, the judge denied that this would equal statutory regulation of the press. His recommendations were supported by Labour and Liberal Democrat MPs.
Ms Miller told the BBC's Andrew Marr Show: "What I want to do is to guard against some of those people who are trying to foist upon this country statutory regulation. And ultimately that's what was happening in March. The best way to stave off that statutory regulation, which I'm afraid too many people in Parliament were free to talk about, is by having an effective system of self-regulation."
She added that she would "encourage" newspapers to sign up to the Royal Charter, because, by doing so, they would get protection against heavy legal costs and exemplary damages. But when it was suggested to her that the Royal Charter would become redundant if the press had their own system up and functioning and stuck to it, Ms Miller replied, "Yes, exactly."
Her comments provoked a scathing response from Evan Harris, the former Liberal Democrat MP who is now a leading figure in the Hacked Off campaign, which is campaigning for an end to newspaper excesses. He tweeted: "Maria Miller laughably describes the March draft recognition panel as statutory regulation. Was same text as Charter."
But Sarah Sands, editor of the London Evening Standard, told the programme: "It sounds to me as if we are getting to a breakthrough."
Ms Miller also distanced herself from the threat to the BBC made by the Conservative Party chairman, Grant Shapps, who warned last week that the corporation could face a cut in the licence fee unless it reformed itself. Asked whether she agreed, Ms Miller replied: "What I want to see is the BBC doing exactly what they're doing now, which is looking at a review of the governance. Other issues around the licence fee – you know those are for charter renewal, which is some way off in the future."
Join our new commenting forum
Join thought-provoking conversations, follow other Independent readers and see their replies