BBC 6 Music 'not safe' from cuts that forced closure of BBC3, warns station's Controller
Bob Shennan says he cannot guarantee the station's survival as the BBC is forced to make £550m in savings in five years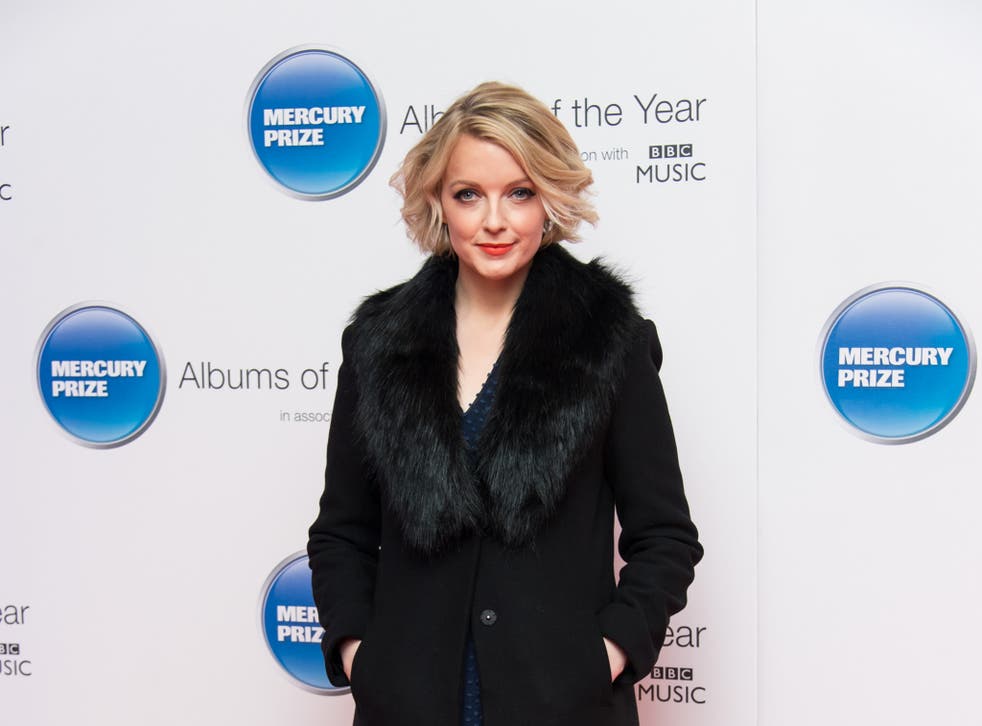 BBC 6 Music is not safe from cuts which have forced the closure of BBC3 as a television channel, the popular radio station's Controller has warned.
Bob Shennan said he could not guarantee 6 Music's survival as the BBC is forced to make £550m in savings over the next five years.
The digital alternative music station, which survived a BBC closure threat five years, now enjoys an audience of more than 2 million listeners. Its high-profile supporters include Samantha Cameron.
Asked if 6 Music was safe, Shennan, Controller of 6 Music and Radio 2, told a Media Masters podcast: "At the moment it feels very difficult to say anything is completely safe because we're in a period of great flux and great change."
But Shennan, also Director of BBC Music, said he did not believe that 6 Music, which has a cost per listener hour of just 0.9p, would be targeted by the corporation in its search for savings.
Hozier wins Song of the Year
He said: "I don't hear any clarion call for closure of 6 Music from any part of the media landscape. I think 6 Music has become the jewel in the radio crown. Everybody believes it is an entirely unique proposition."
Mr Shennan said that the proposal to shut 6 Music in 2010 because of its limited audience, acted as a marketing tool. "It was almost galvanised by the experience of near closure. It is certainly talked about as one of the great marketing campaigns of the BBC to threaten to close something. It brought a lot of attention to the station and the station has grown enormously."
"I think it's a fabulous service and pretty good value for money now we reach 2.2m people every week."
BBC insiders said 6 Music was highly unlikely to be targeted for closure – the BBC Trust recently praised the "extremely positive perceptions" it enjoys with its audience and would reject any attempts by management to tamper with the station. However 6 Music will be asked to contribute to BBC cuts and is having to reduce some if its spending on live music.
Adam Crozier, ITV chief executive, this week accused the BBC of threatening to axe popular services to stifle critics when it faces calls to improve the way it is run.
Mr Shennan said it was right that the Charter Renewal process required the BBC to justify its expenditure. He told Media Masters: "It's a challenging time. If you've got a popular radio station across all platforms it has an impact on others outside of the BBC and they want to voice their concerns in a time of change.
"The BBC has to be held to account and to explain why we do what we do. We're not a government funded broadcaster, we're not a state broadcaster. We're paid for by the people and we're for the people so it's important everyone listens to the public about our content and services."
He defended Radio 2 from complaints by commercial rivals that its output and presenter line-up, led by breakfast host Chris Evans, is too populist. "Radio 2's audience has increased from 13m to 15.5m in the last seven years. The audience appetite is as high as ever. I believe its distinctiveness is even greater than in the past.
"If you're delivering 15m listeners every week and one third of all hours listened to on the BBC then you're a target. People constantly challenge us that we are only big because we're like everyone else. I would argue the opposite is the truth. We're only big because we're totally distinctive. I'm perplexed why other people don't follow the formula."
Join our new commenting forum
Join thought-provoking conversations, follow other Independent readers and see their replies