BBC accused of 'corporate fraud and cronyism' over payouts for rule-breaking executives
BBC Trust chairman admits 'overpaying' after being questioned by MPs over £25m paid to 150 outgoing executives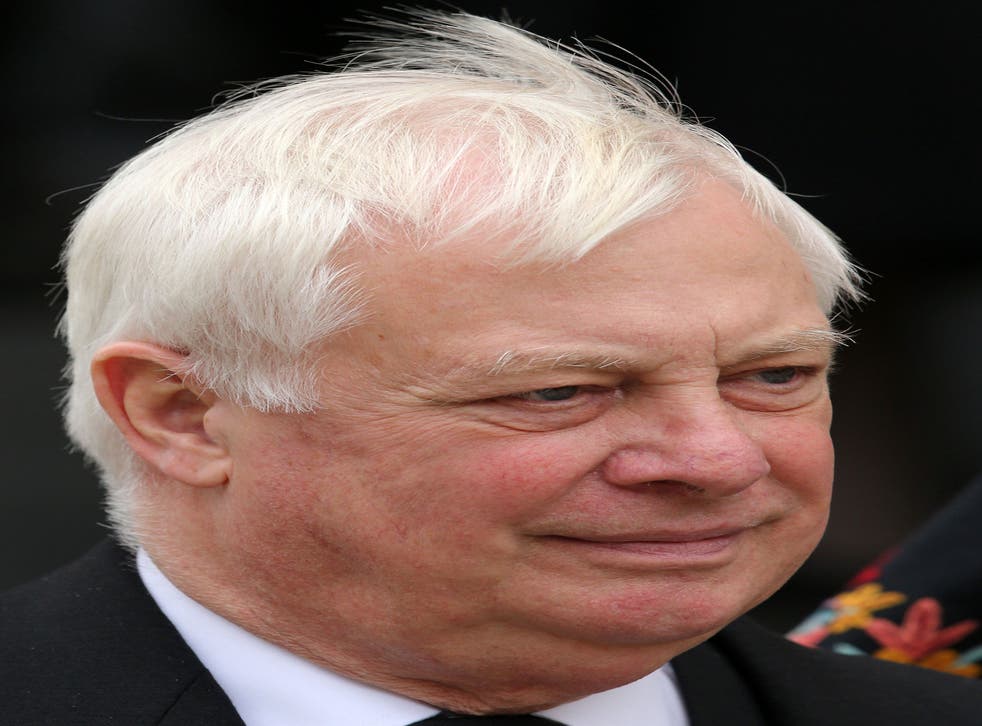 The BBC's senior management has been accused of "corporate fraud and cronyism" over the payment of excessive severance deals to executives which broke the corporation's own rules.
Lord Patten, the BBC Trust chairman, said he would appeal to senior managers to voluntarily return some of the severance payments which Margaret Hodge, chair of the Public Accounts Committee, called an "outrageous waste of licence fee payers' money."
Appearing before the public spending watchdog, Lord Patten said it was "a question of shock and dismay for us" when it emerged that staff had been paid more than they were contractually owed in some cases.
The BBC paid out a total of £60 million, adjusted for inflation, to two-thirds of its senior staff who left between 2005 and March this year.
The National Audit Office found that the BBC had placed "public trust at risk" by paying departing senior managers more salary in lieu of notice than they were required to, costing licence fee payers at least £1 million.
Lord Patten said some of the payments had been approved to "get people out of the door" after the BBC decided to cut the number of senior managers it employed.
Roly Keating, the BBC's former head of archive, returned his £375,000 pay-off. Lord Patten said "other people with an appropriate sense of seemliness should make a gesture similar to Roly Keating's".
But he would not actively approach figures, including Mark Byford, the former deputy director-general, who left with a £949,000 payoff, and ask them to return their money.
Questioned over the system of governance, which doesn't permit the BBC Trust to get involved in executive pay levels, Lord Patten said "maybe you can't make it work".
He suggested that the committee call to account Mark Thompson, the previous BBC Director-General, now CEO of the New York Times, over his role in approving the severance payments.
Mr Thompson was implicitly criticised by Anthony Fry, a BBC trustee who said there was a "disconnect" between what the former BBC boss had told the BBC Trust about Mr Byford's payoff and what later emerged. The BBC's attitude to pay under Mr Thompson was "out to lunch", Mr Fry said.
Tony Hall, Mr Thompson's successor, said that the BBC had "culturally, lost the plot" on severance payments after executives got "bedeviled by zeros on senior salaries". Mr Hall has ordered a £150,000 cap on such payments.
Lord Patten promised Mrs Hodge "a hell of an argument over the independence of the BBC", after she threatened to use parliamentary privilege to demand the payoff details, so far undisclosed, of 150 senior managers who received severance payments in three years to December 2012.
The committee criticised Lucy Adams, the BBC's Director of Human Resources, for approving payments beyond the departing executives' contractual entitlements. "You were head of HR," Mrs Hodge told her. "You should have exerted some toughness. It's all too easy to blame people who aren't in the room."
Ms Adams, who was urged to consider her position by one member of the committee, said: "I have accepted responsibility for decisions made in error. We would accept the numbers in the NAO report that too often we were too generous."
Ms Adams said Mr Byford had an expectation of a payment in lieu of notice of 12 months because it was "custom and practice at that time", although the BBC was not obliged to pay the money.
Mrs Hodge told Ms Adams that the BBC contracts were "lousy but what is particularly galling is that you went above that." Ms Adams said her "overwhelming focus" was to get Byford and other departing managers out of the door as soon as possible.
Mrs Hodge said paying people in lieu of notice was "a fiddle to give them more money". Ms Adams was asked why Mr Keating was given his £375,000 payoff when he had another job to go to, as head of the British Library. She said she was concerned that "if we didn't pay him to go he would stay" and that would have cost around £550,000.
Grilling Anthony Fry, a BBC trustee, Mrs Hodge said: "I suggest that proper oversight on behalf of the licence fee payer didn't occur." He replied: "There's nothing we can do about it. We are prevented by the Royal Charter."
Richard Bacon, a Conservative MP, accused the BBC of having "snouts in the trough" and indulging in "cronyism".
BBC Payoffs
Caroline Thomson
Chief operating officer left after failing to get BBC Director-General job , taking a £331,400 redundancy payment and a further £335,000 pay in lieu of notice, plus £14,000 legal costs.
Mark Byford
Deputy Director-General quit the BBC in 2011 with £949,000 - £474,500 in redundancy payment and a similar amount in lieu of notice.
John Smith
Chief executive of BBC Worldwide who was appointed COO at Burberry. On top of his £570,000 for basic pay, benefits and annual bonus, he collected £1,031,000 in deferred bonuses, profit-share schemes and pay in lieu of notice plus £4m in pension pot. He later returned £205,000.
George Entwistle
Shortlived Director-General walked away with a £450,000 pay-off, plus £36,500 in legal, health and publicrelations costs and an extra £25,000 in salary because he resigned in the first week of the month.
Roly Keating
Head of archive content given a £375,000 severance payment after agreeing to become head of British Library at lower salary. NAO found pay-off be "seriously deficient" and Keating repaid the amount in full.
Join our new commenting forum
Join thought-provoking conversations, follow other Independent readers and see their replies