BBC director Danny Cohen: Rising UK antisemitism makes me feel more uncomfortable than ever
He said: 'I've never felt so uncomfortable being a Jew in the UK as I've felt in the last 12 months'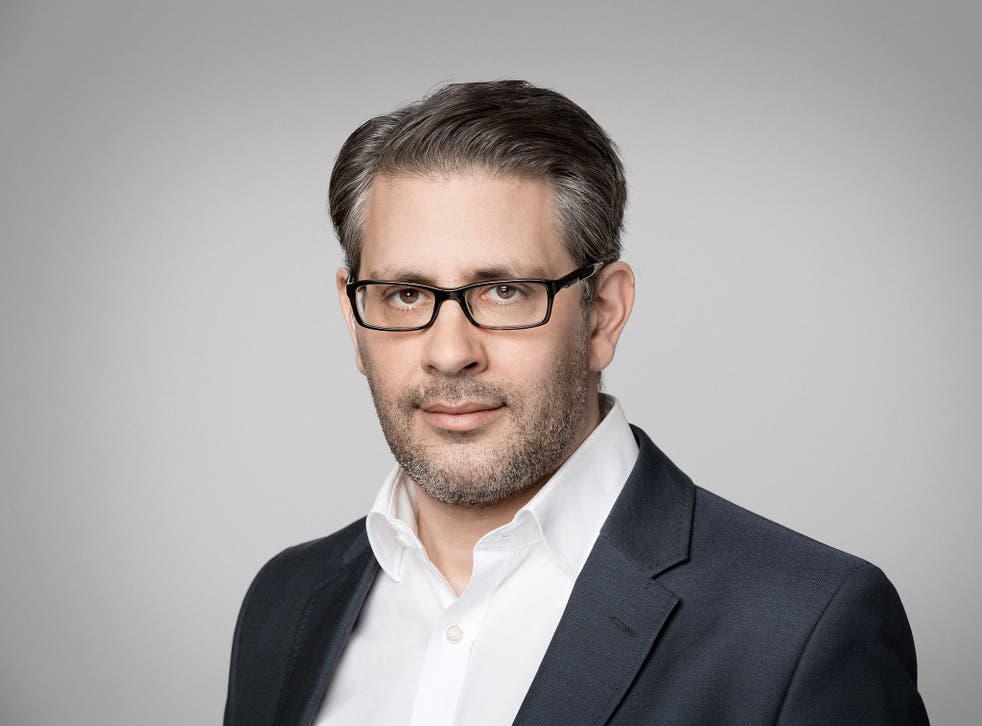 The director of television at the BBC has said he has "never felt so uncomfortable as a Jew in the UK" as it was revealed that antisemitic incidents in Britain hit record annual levels in 2014.
Danny Cohen used the platform of a conference in Jerusalem to express his fears over what he identified as growing levels of hostility towards Jewish communities in Britain and in other parts of Europe.
"I've never felt so uncomfortable being a Jew in the UK as I've felt in the last 12 months. And it's made me think about, you know, is it our long-term home, actually? Because you feel it. I've felt it in a way I've never felt before," he said.
Mr Cohen, 40, the former controller of BBC1, said levels of hatred were on the rise across Europe. "You've seen the number of attacks rise, you've seen murders in France, you've seen murders in Belgium. It's been pretty grim actually," he told an audience at Jerusalem Cinematheque at a conference addressing the ability of comedy to drive forward social change.
A native north Londoner, he said: "Having lived all my life in the UK, I've never felt as I do now about antisemitism in Europe."
Although Cohen made no reference to his job in his comments, the BBC has been the target of a series of angry public protests this year from crowds critical of Israel's actions in the recent conflict in Gaza. The broadcaster was accused of failing to fairly represent the plight and position of Palestinians in the violence, which followed Israel's launch of Operation Protective Edge in July.
The Gaza conflict led to a sharp rise in antisemitic incidents in Britain, where the Jewish community amounts to 260,000. Following a pro-Palestinian rally in July, a group of young men drove in convoy through a Jewish part of Greater Manchester shouting "Heil Hitler" and throwing eggs and drinks cans at pedestrians. Four teenagers were charged with a physical attack on a rabbi in Gateshead. A sign saying "Child Murderers" was placed outside the Kingston Synagogue, south-west London, in August.
Vivian Wineman, of the Board of Deputies of British Jews, told The Independent that the number of recorded antisemitic incidents for 2014 was "the highest since records began", although there has been a fall-off in recent months.
"Whilst we have much to celebrate about being Jewish in the UK, a summer filled with hostile, anti-Zionist demonstrations has clearly left its mark," he said.
"Compared to other countries in Europe, the UK still has relatively low levels of antisemitism and it is reassuring to note that the number of recorded antisemitic incidents is returning to former levels. However we must not rest on our laurels. The Board, alongside other Jewish organisations, will continue to work together with government and others to combat this deeply concerning trend."
Mr Cohen recently announced the BBC's ambitious plans to mark the 70th anniversary of the liberation of Auschwitz on 27 January. Holocaust Memorial Day will include a screening of the 10-hour documentary Shoah. In The Eichmann Show, Martin Freeman will play TV producer Milton Fruchtman, who covered the trial of Adolf Eichmann, an architect of the Nazi plan to exterminate Europe's Jews. Mr Cohen's decision to give the event high prominence has been described as a response to "growing concern about a rise in antisemitism across Europe".