Channel 4 newsreader Cathy Newman says public humiliation is the answer for sexist remarks
Broadcaster believes shaming online trolls is the best medicine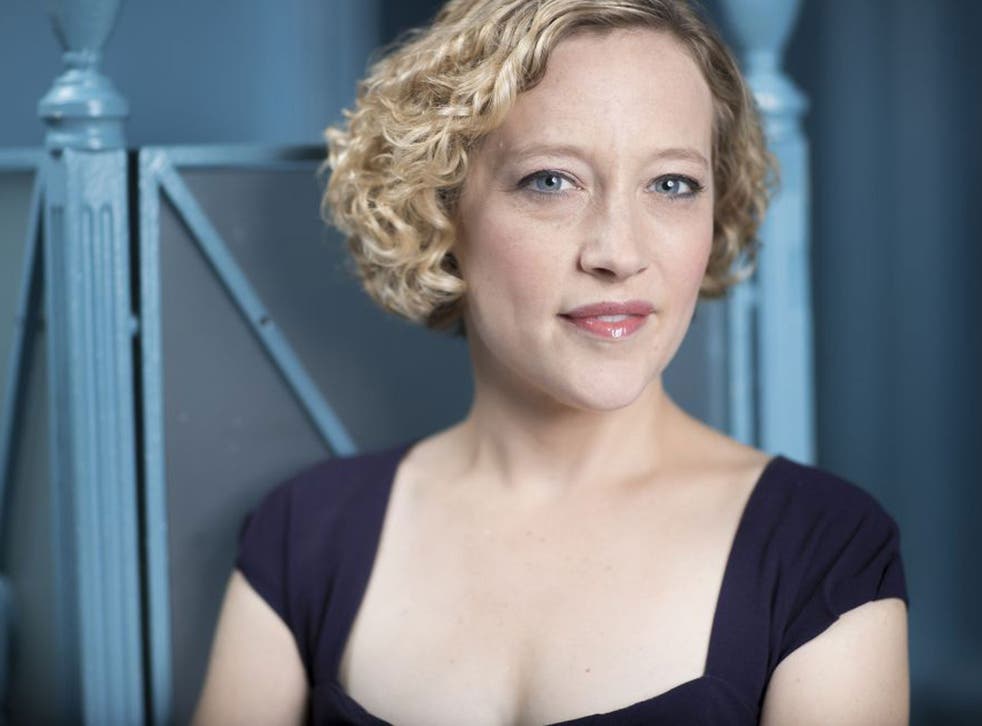 The broadcaster Cathy Newman says public humiliation is the best way to deal with sexists, from internet trolls to the BBC commentator John Inverdale.
The Channel 4 news presenter, who is no stranger to sexism herself, warned that sacking someone like Inverdale for his on-air comment that the Wimbledon champion Marion Bartoli was "never going to be a looker" would be a mistake.
"If you get too heavy handed you can run into difficulties, and it becomes very much a battle of the sexes, and very negative," Newman said in an interview with The Independent.
"The public reaction is the best sanction. John Inverdale has been publicly shamed for what he said."
As the female face of the weeknight news programme, Newman has been a target for online abuse: just last week someone tweeted that he would only watch that evening's news if she went topless. Her response to being asked to "get your boobs out" was "what I think most women do in this situation: I retweeted him and he got a whole load of flak from other twitter followers."
She found such abuse "frustrating" but added that it was refreshing to see people like the DJ Lauren Laverne and the writer Caitlin Moran "publicly calling out the trolls who are making women suffer. The best way to tackle these people is to publicly humiliate them, I think."
Newman, 39, said stories like the one she broke about the former Liberal Democrat chief executive Lord Rennard, who allegedly sexually harassed several women, were all part of the new feminism that was helping to stamp out sexism. "You know that we all have to put up with sexism on a daily basis. But I think there's a chance to actually change that culture," she added.
Newman, who has also worked for the Financial Times and The Independent, is a fan of the Facebook boss Sheryl Sandberg's "Lean In" doctrine that urges women to stand up for themselves in the workplace if they want to get ahead. "It's not always easy, but I think you do have to lean in. I've learnt to lean in. It didn't come naturally," she said.
Women, she thinks, need to be "pushy and sharp elbowed" to get ahead, particularly in male-dominated environments such as journalism. For Newman, "leaning in" has included quizzing her then editor why a junior male colleague earned more than she did. His answer? That she didn't have a family to support or a mortgage to pay. She pointed out that neither did the man in question, winning herself the pay rise.
One consequence of women's timidity is that they are less willing to come forward as guests on shows like the Channel 4 News or the BBC's Today programme. Newman admitted she "positively discriminates in favour of women" to counter the natural male-centric bias.
She said it was "about time" the BBC improved the gender balance of its output, pointing to the appointment of Mishal Husain to Today as a good example. She predicted that the BBC would have its first female director-general "in my lifetime".
Despite her success at work, where she has won several awards for her scoops, Newman, who has daughters aged nine and four, said it was impossible to "have it all". She said: "I try to have it all. But you can't. I missed my daughter's summer show this week because I was doing the programme. I wanted to go to the dress rehearsal but I couldn't because I was in Kenya [chasing a story about an alleged British paedophile]. But I'm not going to torture myself about it."
Her husband, a writer, works from home to help with childcare, the upshot of which is that "if the kids wake up at night they don't call for me; they call for daddy". The upside is that she gets to go back to sleep.
Join our new commenting forum
Join thought-provoking conversations, follow other Independent readers and see their replies