'Benefits Street': Channel 4 documentary sparks anger and threats of violence
Police to review show after it showed benefits claimants carrying out criminal activity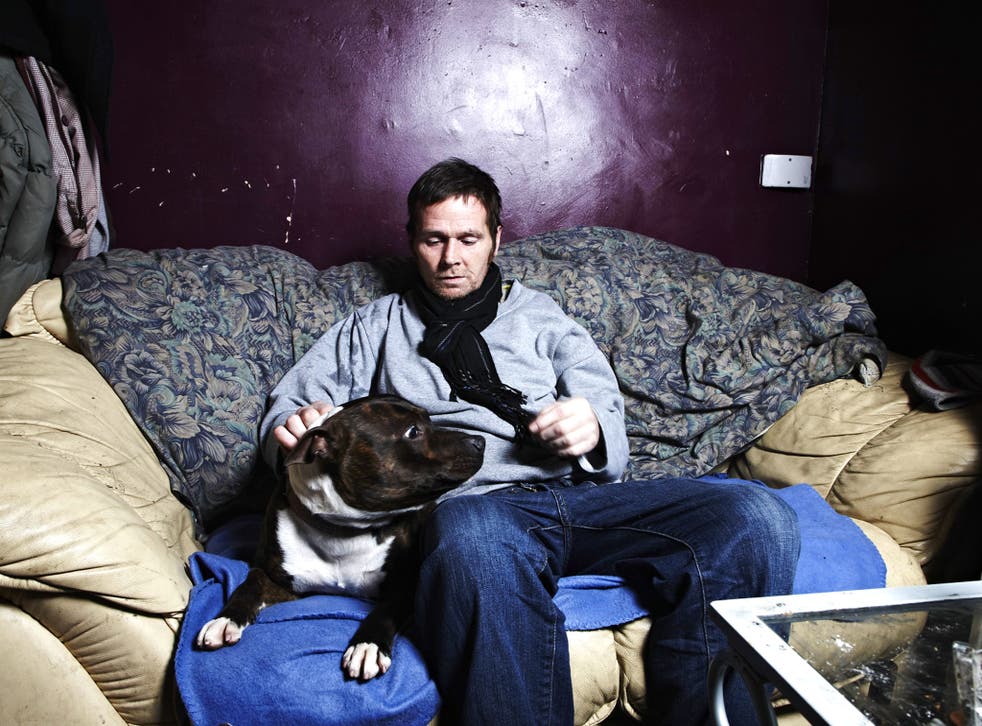 Channel 4 claimed on Tuesday that it had "touched a nerve" after a documentary showing benefits claimants carrying out criminal activity provoked threats of violence and led to police being "inundated" with calls from the public.
West Midlands Police issued a statement on Tuesday saying it was reviewing the content of the programme, Benefits Street, in order to assess "whether any new inquiries should be launched in light of the material that has been broadcast".
The programme, the first in a five-part series looking at a Birmingham street where many residents are claiming benefits, provoked a wave of negative online criticism with the broadcaster being accused of taking a right-wing pejorative view of those on the breadline. But Channel 4, which has previously faced accusations of indulging in so-called "poverty porn" in shows such as Skint and Benefits Britain, rejected any accusation of bias.
"There's no Tory agenda. It's a documentary attempting to describe that world honestly," said Nick Mirsky, Channel 4's head of documentaries, in an interview with The Independent. "I'm aware it has created an enormous amount of heat both about Channel 4 and about the street. It feels like we have touched something that the nation is so concerned about. That has created an enormous amount of interest and heat. I think we have touched a nerve."
Mr Mirsky said that the programme had faced "a burden of expectation" to address all aspects of social security and that the broadcaster needed to make more programmes about the benefits system. Next week's episode in the controversial series will address the combustible issue of immigration. "It is about the arrival of Romanians and [other] people from Eastern Europe in the street," he said. "It looks at Romanians arriving on the street and to a large extent them not wanting benefits, their appetite for work and how challenging they find life in Britain having expected it to be easier than it was."
He said that all contributors to Benefits Street, including a man called Danny who was filmed boasting about his shoplifting and shown planning to steal from a supermarket van with his friend "Fungi", were made fully aware of what the documentary makers were doing. "Nobody was filmed unknowingly," he said.
On Twitter, a number of users threatened violence towards those featured in the programme. "I want to walk down #BenefitsStreet with a baseball bat and brain a few of these scum bags," said one. "Set fire to #benefitsstreet," said another. Others called for the contributors to be "castrated", gassed, "spayed and neutered" or "put down like dogs".
Superintendent Danny Long from Birmingham Police said viewers had been demanding a response from West Midlands Police. "Throughout the programme and in the hours that have followed, we have been inundated with comments from members of the public, many of whom are concerned about elements of the show which showed criminal activity."
Ofcom, the broadcasting regulator, is understood to have received around 100 complaints, with some viewers protesting that the show had painted an unfair picture of benefits claimants and others referring to the threatening comments on social media.
Channel 4, which had a bleak 2013 and saw its ratings fall by 11 per cent on the previous year, can ill afford to lose the upmarket audience against which it sells its advertising. But Benefits Street was a ratings success for Channel 4, delivering the programme an audience of 4.3m and a 17.7 per cent share of viewing, outperforming any show on the channel in the whole of last year.
Contributors to the programme have complained that they were misled by the programme makers and that the street has been stigmatised. Charlene Wilson, 29, told the Birmingham Mail, that she felt duped. "They told me it was about living as a community and how we all got along. But the actual programme doesn't show any of that. If they had said it was about benefits and making the street look bad I would not have taken part. They tricked us."
Mr Mirsky argued that the programme, which was made by Love Productions over a period of 18 months, was "an honest reflection of the time the company spent on that street". He noted that Smoggy, a former prison inmate who was trying to make a living by selling 50p products door-to-door on Benefits Street, went on Birmingham community radio station New Style today to say he had been offered a job as a result of the programme.