Edinburgh International Television Festival finds an industry questioning its own credibility
UK shows  will stand a better chance of being  hits if  generated by an industry that reflects numerous cultures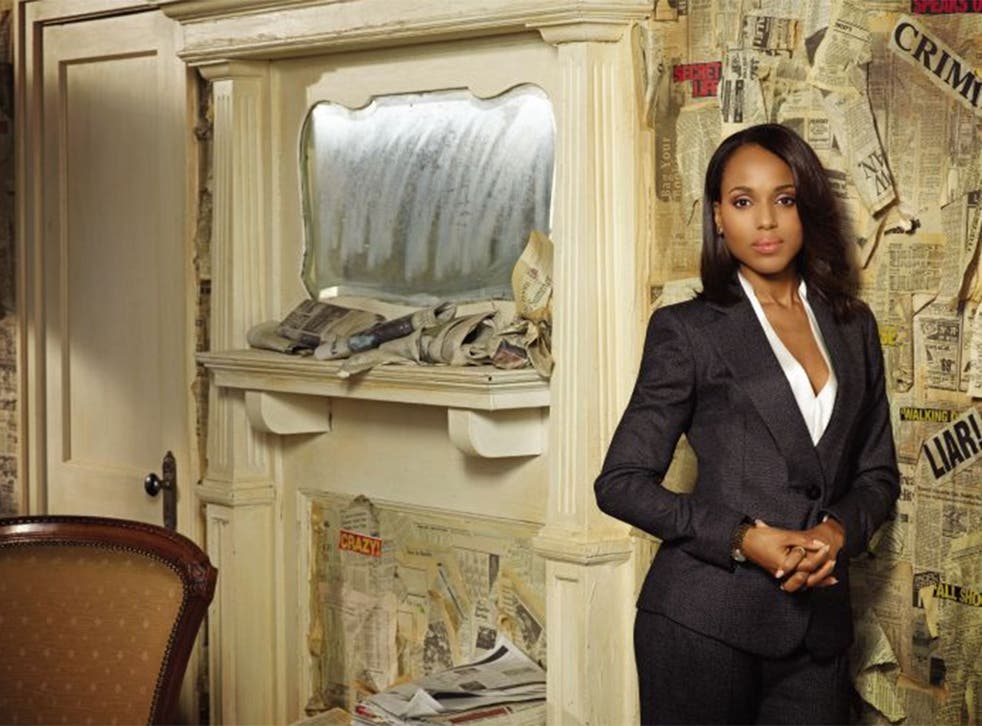 Between attending master classes on hit shows such as Game of Thrones and Gogglebox, the power players of British television should ask themselves some serious questions when they gather to schmooze in Scotland this week.
The annual Edinburgh International Television Festival – coinciding with the Fringe and bolstered by numerous late-night parties – can descend into an orgy of collective back-slapping based on the rather arrogant presumption that British television is the best in the world.
Such indulgence should not disguise the fundamental problems in the TV industry – even if we accept it has shown resilience in continuing to define popular culture in defiance of doomsayers who wrote it off as a 20th-century medium.
Today British television faces growing doubts over its relevance and credibility which threaten its enormous potential for generating revenue overseas and acting as a flagship for the UK's wider creative industries. TV is failing to speak to large chunks of the viewing public, notably the "Millennial" generation of under-30s, and members of ethnic minorities.
Edinburgh offers a platform to Zai Bennett (who quit as head of BBC3 this year after its financial decision to make the youth channel online only) at a debate headlined: "Desperately Seeking 16-34s". The word desperate is not inappropriate.
Diversity is a subject which turns a lot of people off – news presenters already come in various skin colours, they argue. But there's undoubtedly a problem with narrow recruitment in most areas of television, and British shows will stand a better chance of being global hits if generated by an industry that reflects numerous cultures at all levels.
I'm glad Ed Vaizey, the Culture Minister, will be in the front row on Thursday when the festival hosts a debate titled "Minority Report: is TV Racist?" Vaizey has recently hosted a series of private meetings with senior television figures at which he has warned that the Government will step in and take action if major broadcasters fail to become more representative.
Among those defending the industry's position on diversity at Edinburgh will be Peter Fincham, director of television at ITV, and Charlotte Moore, controller of BBC1. They may struggle to make a case alongside Keli Lee, executive vice president of American network ABC, who has overseen the diverse casting in hits such as Scandal, Grey's Anatomy and Modern Family.
Diversity is not just a race issue, as the BBC has recently recognised with its appointment of Disability Correspondent Nikki Fox. Another Edinburgh session this week will ask "How to Find the British Peter Dinklage", a reference to the 4ft 5in film actor who appears in Game of Thrones as Tyrion Lannister. There is an acknowledgement within the British industry that, after Channel 4's acclaimed coverage of the Paralympics in 2012, very limited progress has been made to raise the profile of people with disabilities on television.
Then there's TV's credibility factor. Documentary makers are under intense pressure as they try to maintain authorship of their work – and this in an era when audiences have never been more sceptical of the information media.
An Edinburgh debate titled "Sleeping with the Enemy" will acknowledge that many fly-on-the-wall documentaries – once again a popular and successful genre – are being made with worrying levels of control by the companies or institutions that are the subjects of the film. Delegates can expect to hear alarming stories of film-makers giving up editorial control as company press officers manage their shoots, listen in to interviews on earpieces and demand scenes are cut after being invited to view the final cut.
Some producers are frightened to complain in case they lose their commission. This really matters when British TV has a hard-won international reputation for factual programming and will encourage corporate communications staff to demand ever greater concessions from film-makers.
The strengths of British television have been endorsed this year by the substantial investments of American media giants Viacom (buying Channel 5) and Discovery and Liberty Global (collectively acquiring the big independent company All3Media).
But such votes of approval also bring uncertainty. We may end up with even more American shows. And will the new raft of consolidated "super indie" production companies exert such dominance that they dictate terms to the broadcasters who commission their shows?
Such matters will no doubt be addressed by the Channel 4 chief executive David Abraham, who will deliver this year's MacTaggart Lecture on Thursday evening. It will be a difficult gig – in recent years, the lecture has been given by headline-grabbers such as actor Kevin Spacey and Google executive chairman Eric Schmidt.
Abraham is expected to look back on how broadcasting has changed since his predecessor Mark Thompson branded British television as "dull, mechanical and samey" in 2002. In the past 12 years, as the number of channels has multiplied beyond all expectation, Channel 4's remit of doing television differently has become increasingly difficult.
The BBC's recent proposal for shaking up the indie sector (on which Channel 4 depends), by making shows for other broadcasters and creating an open market for its BBC channels, demands a detailed response from Abraham. As he sets out C4's future in a difficult landscape he will surely emphasise its special rapport with indies by detailing how it will spend £20m on minority stakes in several small British production companies.
It promises to be a difficult three days for Britain's TV executives. But they've no excuse for not confronting the key issues. If they resort to complacency and self-indulgence, they risk the acidic wrath of Frankie Boyle – who will close the festival on Saturday with observations entitled "State of the TV Nation".
Join our new commenting forum
Join thought-provoking conversations, follow other Independent readers and see their replies