Information Commissioner investigating alleged data protection breaches in latest BBC Panorama investigation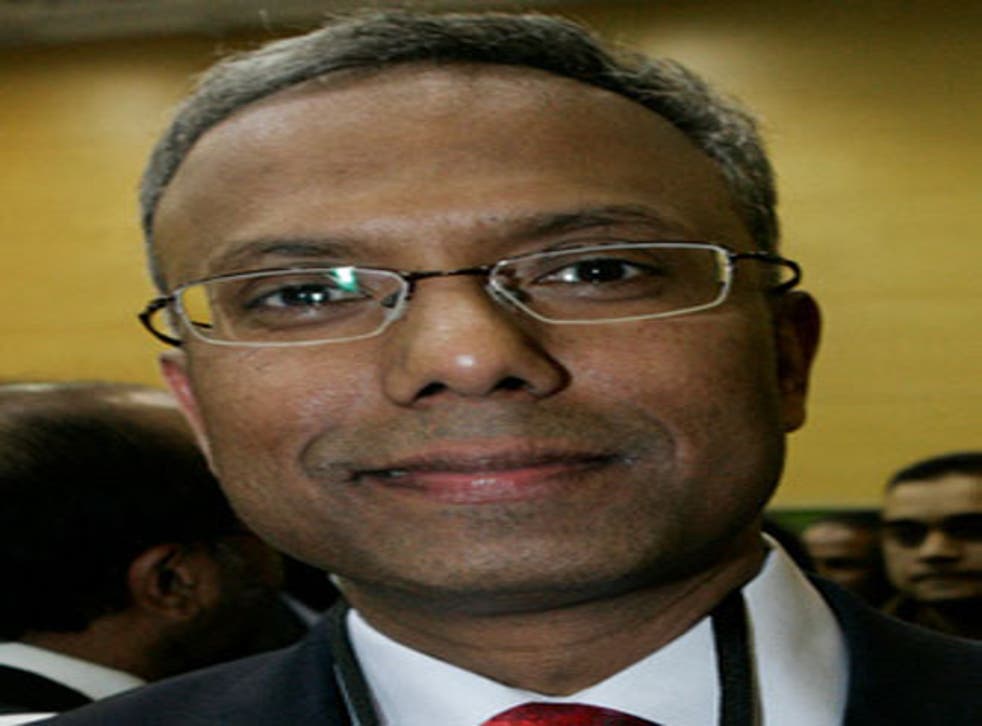 The Information Commissioner's Office has been asked to investigate alleged breaches of Data Protection laws amid concerns that confidential sources of the BBC's flagship Panorama programme may have had their identities revealed.
Christopher Graham, the Information Commissioner, has been called in after a computer file containing the names of people said to have confidentially given information for a Panorama investigation into the Mayor of Tower Hamlets, Lutfur Rahman, was leaked to the mayor's office.
The development is damaging to the BBC as it follows recent criticism of a "serious failing" by Panorama over its controversial undercover documentary in North Korea last year, when it used students from the London School of Economics as cover for its reporting team.
Tonight's film was made for Panorama by the independent production company Films of Record and hosted by John Ware, one of the BBC's best-known and most experienced investigative reporters.
But it is understood that a rogue member of the investigation team – who was only on attachment to Films of Record for a short period – handed a dossier of inside information to Mr Rahman's office.
The Mayor – who has denied allegations from opponents that he has used public funds to promote himself and build his power base – promptly published a statement online, accusing the BBC of making a "racist and Islamophobic" programme.
"I believe the programme is being used for political campaigning and electioneering purposes just weeks before local and Mayoral elections in May," the statement said.
"A dossier passed to us by a BBC whistleblower has revealed it to be in total breach of the BBC's editorial guidelines as a public broadcaster."
In its own statement, the BBC said it "emphatically rejects" the suggestion that the programme "was either politically or racially motivated".
It said: "We can confirm that there has been a breach of data protection at an independent production company working with the BBC on a Panorama investigation as a result of unauthorised disclosure by a former researcher on the production team, in breach of her obligation of confidentiality. This breach includes material relating to the programme's confidential sources. Our primary concern is to protect our sources and we are urgently investigating the matter. We have also notified the ICO."
The female researcher, who is 24 and from a Bengali community outside of London, said she had printed off a 1,000-page dossier, to which she had been allowed access via an online cloud computing platform, and presented it to Mr Rahman because she didn't believe the documentary was fair and balanced.
"It hits home when it comes to your own community, your emotions take over," she told The Independent. "That's what happened. No one bothered approaching me to hear my side to it."
The researcher, who herself asked to remain anonymous, worked for the production company for five days, for which she was paid, but left after a disagreement over her future pay.
She said she was the only person of Bangladeshi origin working on the programme. "My basic point was that this is damaging to the Bengali community."
The researcher claimed that the anonymous sources who had contributed to the programme and who were named in her dossier would have been identifiable to Mr Rahman's administration. "They couldn't have hidden it for long. What I've done speeded that up, that's all."
But Ted Jeory, a former deputy editor of the East London Advertiser and a contributor to the Panorama programme, said that the young broadcast journalist student who had leaked the material should "be ashamed of herself".
He said he found it galling that the journalist was being given whistleblower status by Mr Rahman "for betraying whistleblowers". He said he was not aware that she had made any "attempt to raise apparent concerns about the programme with any of the Panorama team. As a journalist she would have known the BBC has in place strict and confidential channels for such concerns".
In its verdict on Panorama's undercover documentary in North Korea, the BBC Trust found there was a "real public interest" in the programme but that the BBC had "failed to consider a number of important issues and risks, and failed to deal with them appropriately". The BBC Executive has apologised to the LSE and to an unnamed father of a student on the trip, who had complained about the documentary, saying his daughter "did not possess the knowledge necessary to give informed consent".
An ICO spokesperson said: "We have recently been made aware of a possible data breach at Films of Record. We will be making enquiries into the circumstances of the alleged breach of the Data Protection Act before deciding what action, if any, needs to be taken."
Tonight's programme, titled The Mayor and Our Money, is to be shown on BBC1 at 8.30pm.
Join our new commenting forum
Join thought-provoking conversations, follow other Independent readers and see their replies