Jonathan Ross gets starry-eyed for the BBC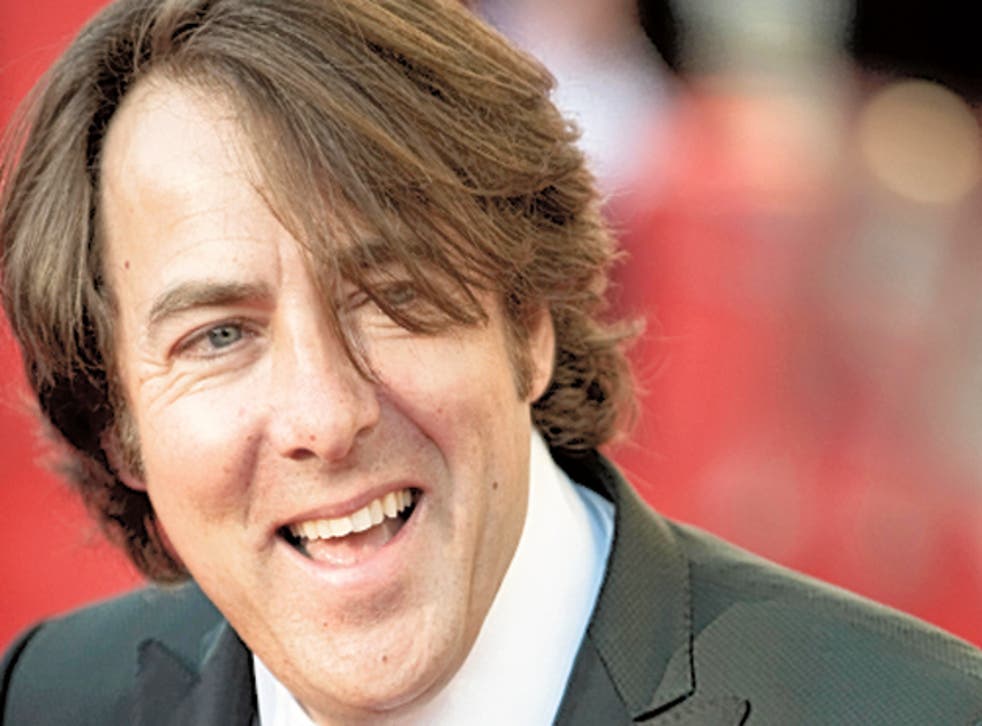 Jonathan Ross is no stranger to stars but he will be taking a closer look at them from behind a telescope in a new BBC show.
The former chatshow host, who quit the corporation earlier this year, is returning to appear in a three-part series on BBC2 in January called Stargazing Live.
Jana Bennett, who heads the corporation's television channels, said it would offer viewers "a whistle-stop tour across the galaxy".
She said: "The show will ask amateur astronomers to provide pictures of their own for the show and I can reveal the programme will also feature a budding astronomer Jonathan Ross who is also a big gadget guy.
"He has three very good telescopes but he really needs to know how to get the most out of them."
The show will be hosted by Professor Brian Cox and comic Dara O'Briain and viewers will be encouraged to take a closer look at the sky at night.
The series coincides with a number of astronomical events including a partial solar eclipse and a meteor shower.
The announcement comes as Ross admitted he felt "under a lot pressure and a lot of stress" to live up to his BBC contract.
Ross was one of the BBC's biggest stars when he was caught up in Sachsgate - the row sparked by prank phone calls made with Russell Brand to actor Andrew Sachs.
He was suspended from the BBC for three months for his behaviour but appearing on ITV1's Loose Women, he said he emerged from the affair a "better person".
He said: "For the years at the BBC, even though I had a great time there and I've got only fond memories really, there was a degree of pressure. And ever since my last contract was announced - and it was a huge contract - I mean it wasn't quite what the press made it out to be, but certainly I couldn't dream of complaining. But ever since that I felt like there was a lot of pressure on me, a lot of negativity about it, and I felt kind of like, well, maybe I shouldn't be here?"
It was also revealed today that Ross has signed a deal between Endemol UK and his own production company, Hotsauce TV.
Endemol, which made its name with Big Brother, is behind shows including BBC1's Total Wipeout, Channel 4's Deal or No Deal and dramas including Wire in the Blood and Secret Diary of a Call Girl.
Join our new commenting forum
Join thought-provoking conversations, follow other Independent readers and see their replies