Kid's favourite Iggle Piggle to get his own play park
Locations sought for the much-loved CBeebies character's new home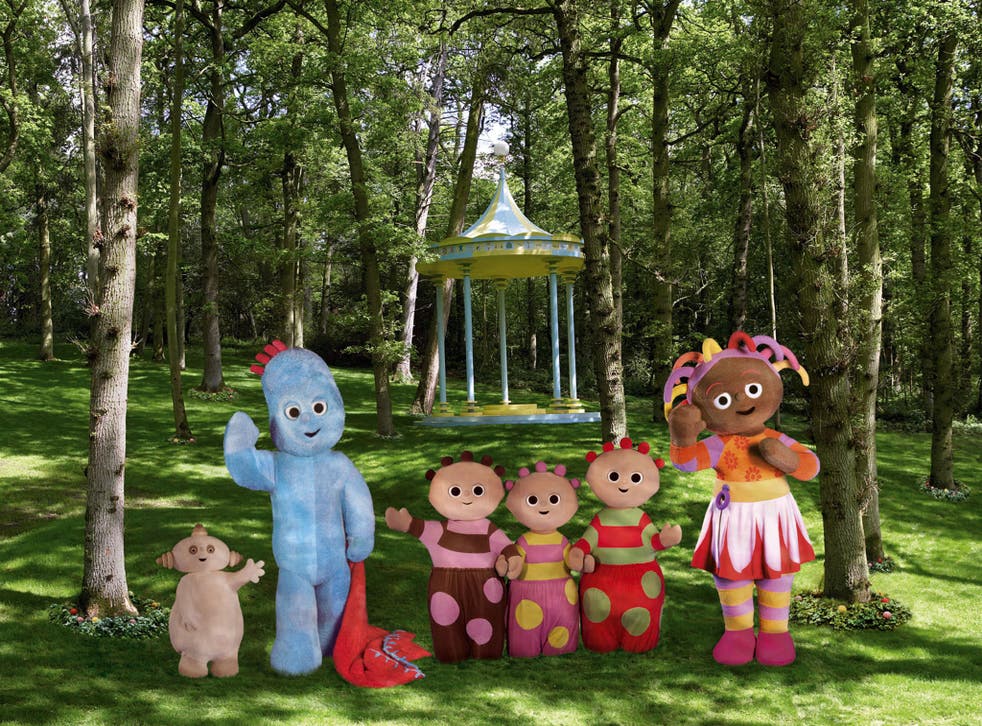 For a generation of children and their grateful parents the exploits of Iggle Piggle and his chums have offered a hypnotic wind-down before bed.
Now fans are set to be able to visit In the Night Garden for themselves after it emerged that the CBeebies characters are to be stars of their own play parks.
The new attraction will be the first in the UK to be based on the Bafta-winning TV programme which has already spawned a best-selling magazine, a range of merchandise – including a Ninky Nonk train set – and a live show.
A location for the first of the sites has not been found although it is expected they will be sited in shopping centres or pre-exisiting attractions. The concept is already a reality in China where the show is hugely popular
Paragon, which will own and operate the play centres, built the new £5m Wallace and Gromit ride at Blackpool Pleasure Beach, as well as producing the set works for the £97m RMS Titanic exhibition in her home port of Belfast.
Paragon chief executive Mark Pyrah said the brand remained hugely popular. "We look forward to working with In the Night Garden to create an innovative and memorable children's play experience."
First broadcast in 2007, the show was the brainchild of Anne Wood and Andrew Davenport, creators of Teletubbies a decade earlier – which went on to become the world's most successful children's TV franchise, broadcast in more than 120 countries.
Night Garden, which provides an equally benign and calming setting for its colourful and faintly psychedelic characters, has proved just as popular with young audiences, becoming a fixture of the CBeebies Bedtime Hour.
BBC bosses faced a furious backlash from parents when the corporation tried to move Upsy Daisy and Makka Pakka to a different time slot, with some claiming their children refused to believe it was really time to go to sleep without having seen the programme.
The final programme was aired in 2009, although it is still shown as repeats.
Tom Roe, commercial director of DHX Media, which produces the programme, said the theme park would enhance the characters' appeal: "For the first time little fans will be able to immerse themselves in the brand through a play-centre experience."
Register for free to continue reading
Registration is a free and easy way to support our truly independent journalism
By registering, you will also enjoy limited access to Premium articles, exclusive newsletters, commenting, and virtual events with our leading journalists
Already have an account? sign in
Register for free to continue reading
Registration is a free and easy way to support our truly independent journalism
By registering, you will also enjoy limited access to Premium articles, exclusive newsletters, commenting, and virtual events with our leading journalists
Already have an account? sign in
Join our new commenting forum
Join thought-provoking conversations, follow other Independent readers and see their replies