Next! After Entwistle, the names in line for BBC top job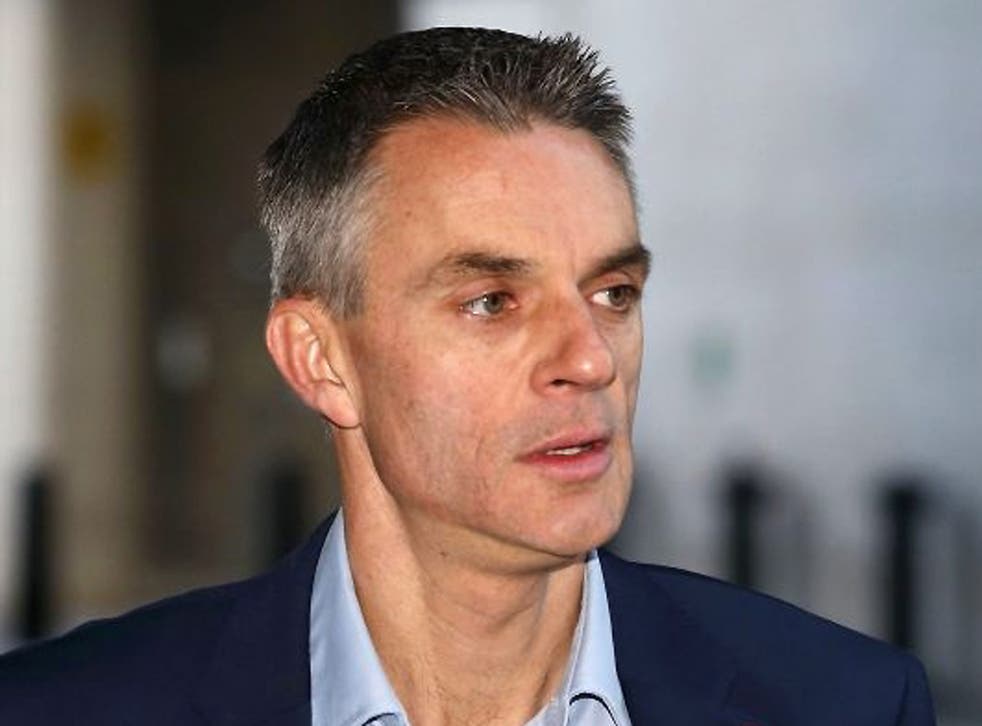 A number of high-profile candidates could be in line to become the BBC's next director-general - unless they think the corporation's top job has become too much of a poisoned chalice.
Acting director-general Tim Davie is used to difficult situations.
In his current role of director of BBC Audio & Music, with overall responsibility for BBC Radios 1, 2, 3, 4, and the BBC digital radio stations, he had to address prank calls made by Russell Brand and Jonathan Ross on Radio 2.
In October he was appointed as the new chief executive of BBC Worldwide and was due to take over in December.
Soon after beginning his post Mr Davie had to deal with the decision to shut 6 Music - a call which was later reversed, bringing more scrutiny.
Mr Davie, who is married with three young sons, read English at Cambridge University, and later joined Procter and Gamble's marketing department, becoming a brand manager in 1991.
Michael Jackson, the former chief executive of Channel 4, has a varied and strong pedigree to take over as director-general.
His reputation at Channel 4 blossomed with his commissioning of such hits as Da Ali G Show, Queer As Folk and So Graham Norton.
He also launched the two successful channels, FilmFour and E4.
He has succeeded on both sides of the Atlantic.
When he left Channel 4 in 2001 to work in America one network producer told the media staff were "devastated".
Mr Jackson was previously controller of both BBC1 and BBC2 at various times in the 1990s. His move to the States, where he became president and chief executive officer of the USA Entertainment Group, surprised the industry.
The 54-year-old was the first British TV boss to get a top job in the American industry since Michael Grade, his predecessor at Channel 4.
Caroline Thomson, 58, is the BBC's former chief operating officer.
She narrowly missed out to George Entwistle earlier this year and left the corporation at the end of September when her post was axed.
A former BBC journalism trainee who went on to produce BBC Panorama, she became head of corporate affairs at Channel 4 before returning to the BBC as deputy director of the BBC World Service, becoming director of policy and legal and then chief operating officer in 2006.
Having previously deputised for the director general, she could yet become the first woman to land the top job.
Just weeks ago she told the Daily Telegraph the BBC "still has a long way to go on the equality agenda for women and ageism".
Helen Boaden, BBC director of news, has overall editorial and managerial responsibility for UK-wide and global news and current affairs on radio, television and online.
Since April 2009 Boaden, who is paid £354,000 a year, has also overseen the 12 English Regions and 40 local radio stations. Since April 2011 she has had responsibility for the Global News division, including World Service and BBC World News.
Ms Boaden started her journalistic career on campus radio at the University of Sussex. She regularly presented Woman's Hour from Manchester and produced and presented a range of features and documentaries for Radio 4.
She is expected to be questioned by Nick Pollard for his investigation into possible failings of BBC management over the axed Newsnight Jimmy Savile investigation.
Ed Richards has been chief executive of Ofcom, the regulator for the communications industry, since 2006.
A former policy adviser to Tony Blair, Mr Richards made the final four for the director-general role before Mr Entwistle was appointed.
Mr Richards, who has also worked in consulting at London Economics Ltd and for former prime minister Gordon Brown, is a governor of The London School of Economics & Political Science, and a trustee of The Teaching Awards Trust.
Danny Cohen, controller of BBC1, finds his name in the frame for a big promotion.
He is responsible for the overall direction of the channel and determines its editorial policy, priority, style and presentation based on analyses of target audience needs.
From 2007 to 2010, Cohen was Controller of BBC3 and his commissions included Being Human, Blood Sweat And Takeaways, Our War, Junior Doctors, Him And Her and Russell Howard's Good News. Before that he was head of E4 and Channel 4 Factual Entertainment.
He is paid £262,600 annually.
Peter Fincham, 56, ITV's director of television is thought to be another frontrunner for the BBC top job.
He joined the commercial broadcaster in 2008 and the channel has seen a creative renaissance with the commissioning of popular programmes such as Downton Abbey and the Fred West drama Appropriate Adult which won a clutch of awards - with The Only Way Is Essex being one of the shows of its age.
Mr Fincham might be reluctant to return to the BBC where he was appointed controller of BBC1 in 2005.
He was forced out two years later in a row over a misleadingly-edited trailer for a documentary about the Queen.
"I worked hard to become a BBC insider," Mr Fincham said later. "When Queengate kicked off I quite quickly realised I wasn't."
PA
Join our new commenting forum
Join thought-provoking conversations, follow other Independent readers and see their replies