Radio 1: 'Teen Hero' head of Youth Council called in to help boss Ben Cooper (44) bridge the generation gap
Jeremiah Emmanuel pitched the idea of the Youth Council to the Radio 1 controller Ben Cooper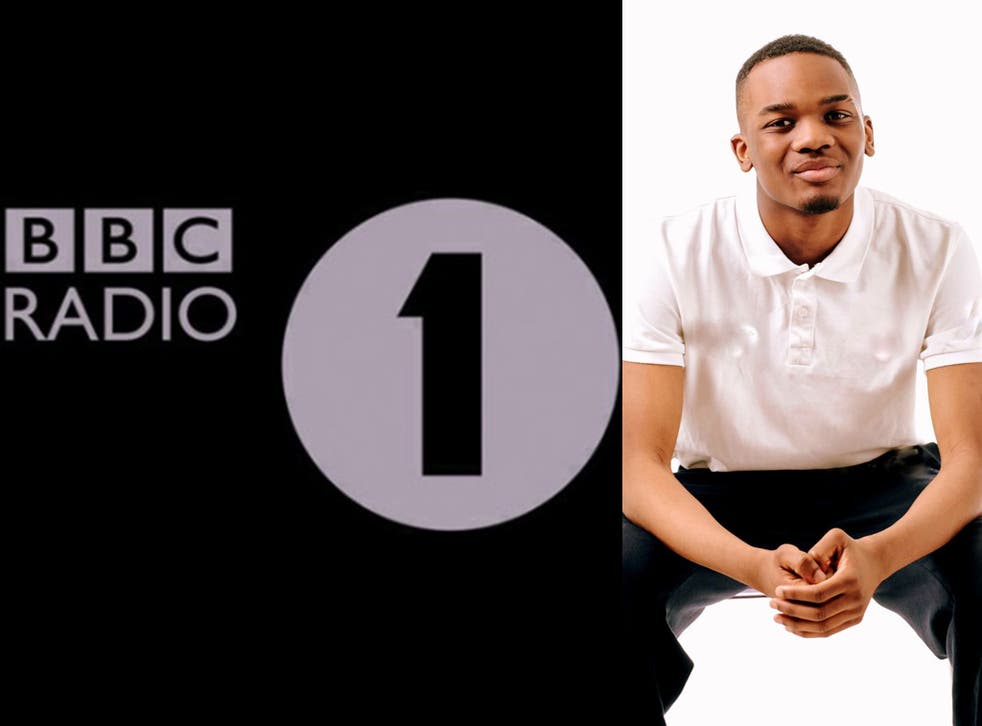 Meet Jeremiah – he's 15, a 'Teen Hero' and the leader of Radio 1's first Youth Council, a new body designed to keep the music station's middle-aged bosses in touch with a "Nike and Nando's" generation which has abandoned radio for YouTube.
Radio 1 is actively seeking to reduce the age of its audience and it faces an even greater challenge maintaining its relevance with "the kids" in an age of Facebook, gaming and multiple leisure-time distractions.
Radio 1 currently reaches 40 per cent of its target 15-29 age audience but listening figures dropped by half-a-million to 10.4 million over the past year. Just 4 per cent of 16- to 24-year-olds said they would choose to switch on a radio set, Radio 1's own research has found.
Average Radio 1 listening has dropped from 10 hours a week to six hours and 24 minutes since 2007 as its audience buries its head in smartphones, tablets and consoles.
Ben Cooper, Radio 1 controller, believes the solution lies in the creation of a permanent Radio 1 Youth Council, giving bosses direct reports from "the street".
Mr Cooper, 44, said: "The council will have 10 to 12 people, aged 15 to 24. They will meet four times a year and they will review Radio 1's output. The council will tell us what's happening in youth culture – from Nike to Nando's."
The council will deliver insights into music tastes, popular brands, the devices with which they consume media and the social issues facing their generation.
Mr Cooper said the council will "give us ideas about what is relevant to our audience. They will help educate us, it's a two-way exchange."
The concept was pitched to Mr Cooper by Jeremiah Emmanuel, a former deputy Lambeth youth mayor who won a Radio 1 Teen Hero award after founding his own charity, One Big Community.
"Young people need a greater say in the decisions made at Radio 1 and 1Xtra," Jeremiah said. The council will "review stuff that has gone out on Radio 1, 1Xtra, BBC iPlayer and YouTube and tell the teams at Radio 1 and 1Xtra what we really think".
Council members will be selected from "Teen Heroes like me, former interns, work experience candidates and other people Radio 1 and 1Xtra have met through their outreach work."
The council will not be able to place songs on the Radio 1 playlist, nor, initially, will it have the power to fire out-of-touch DJs or the controller. Mr Cooper said Radio 1's existence was under threat from Apple, which has poached his star DJ Zane Lowe and is set to launch a radio-style streaming service. Mr Cooper said: "Radio should be afraid, very afraid. Who controls our ears? Radio 1 can no longer be a traditional radio station, it is a multi-platform youth brand."
Radio 1 is also to join forces with CBBC to create a new Sunday afternoon show and the Newsbeat team will produce documentaries for the iPlayer. From July, the Official Top 40 Chart will be unveiled by Greg James in a new Friday drivetime slot, from 4-6pm.
The switch from the chart's Sunday afternoon slot has been prompted by the music industry's decision to globally release albums and singles of Friday, instead of Monday. Listening figures had dropped to below 1.5m for the Sunday chart show. An hour has been lopped off the Top 40, which will focus on playing hits higher up the chart.
Join our new commenting forum
Join thought-provoking conversations, follow other Independent readers and see their replies