Senior BBC staff before the firing line ahead of report on handling of Savile scandal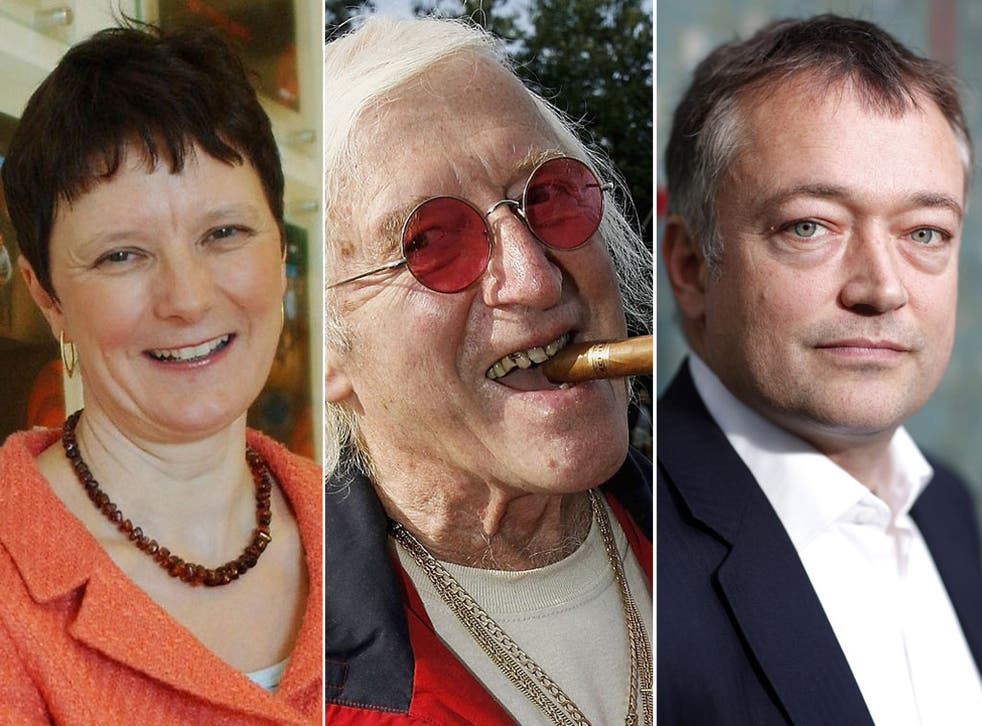 Senior BBC News executives are fighting to save their jobs ahead of a report expected to heavily criticise the corporation's handling of the Jimmy Savile scandal.
The findings of a review by Nick Pollard into why the BBC Newsnight programme quashed its initial investigation into Savile's sexual abuse, will be made public tomorrow.
Executives involved in the subsequent Newsnight report, which led to the false linking of Lord McAlpine to child abuse allegations and the resignation of George Entwistle, the Director-General, are also in the firing line following internal disciplinary hearings.
Peter Rippon, the Newsnight editor who stepped aside after his programme failed to run the Savile allegations, is expected to face criticism following the £500,000 investigation conducted by Pollard, a former Head of Sky News.
Rippon wrote a blog explaining why he chose not to pursue the Savile allegations, which turned out to be false but was left uncorrected.
Pollard will rule on whether corporate pressure was placed on Rippon to drop the report by BBC executives. Helen Boaden, BBC head of News, who questioned the level of proof Newsnight had that Savile was guilty, may face criticism, although friends say she expects to survive.
Reports suggest Stephen Mitchell, 63, the deputy head of news, will be criticised for his role in the Rippon blog and could take early retirement.
Pollard has also interviewed Entwistle, who failed to halt tribute programmes to the entertainer after being told that a Savile investigation was underway, and Mark Thompson, the former BBC Director-General, whose office was contacted last May by a journalist investigating claims that Savile had abused children on BBC premises.
Newsnight journalists Liz McKean and Meirion Jones, whose investigation into Savile was halted by Rippon, have been interviewed by the inquiry, which trawled through thousands of emails and conducted interrogation sessions lasting up to eight hours.
Tim Davie, the acting BBC Director-General, has been lobbied by senior executives and some presenters, to avoid sackings over the Savile and McAlpine affairs. Friends of Mitchell are believed to have written to Davie on his behalf.
Letters have been sent to BBC executives who face criticism by Pollard, giving them a final opportunity to rebut the findings.
Despite pleas for clemency, Lord Patten, chair of the BBC Trust, which will consider Pollard's findings, has said he expects heads to roll if senior executives are personally held responsible for the failings which left the BBC in crisis.
The BBC hopes to publish a second report by Ken MacQuarrie, BBC Scotland director, into the November 2 Newsnight report, which wrongly implicated former Tory treasurer Lord McAlpine in child sex abuse at a children's care home in Wales.
Today, the BBC and ITV apologised to Lord McAlpine at the high court for "disastrously" and falsely linking him to the allegations.
ITV apologised for the blunder which allowed This Morning presenter Phillip Schofield to brandish a list of senior politicians whose names he had found on the internet, when he questioned the Prime Minister about the affair. Lord McAlpine's name was briefly visible.
Lawyers for the two broadcasters expressed "genuine remorse" and withdrew the allegations in a statement read by Sir Edward Garnier, counsel for McAlpine.
Join our new commenting forum
Join thought-provoking conversations, follow other Independent readers and see their replies