Muslim employee quits Sky News Australia because Murdoch-owned channel 'helps legitimise radical views'
'I stood on the other side of the studio doors while they slammed every minority group in the country — mine included — increasing polarisation and paranoia among their viewers'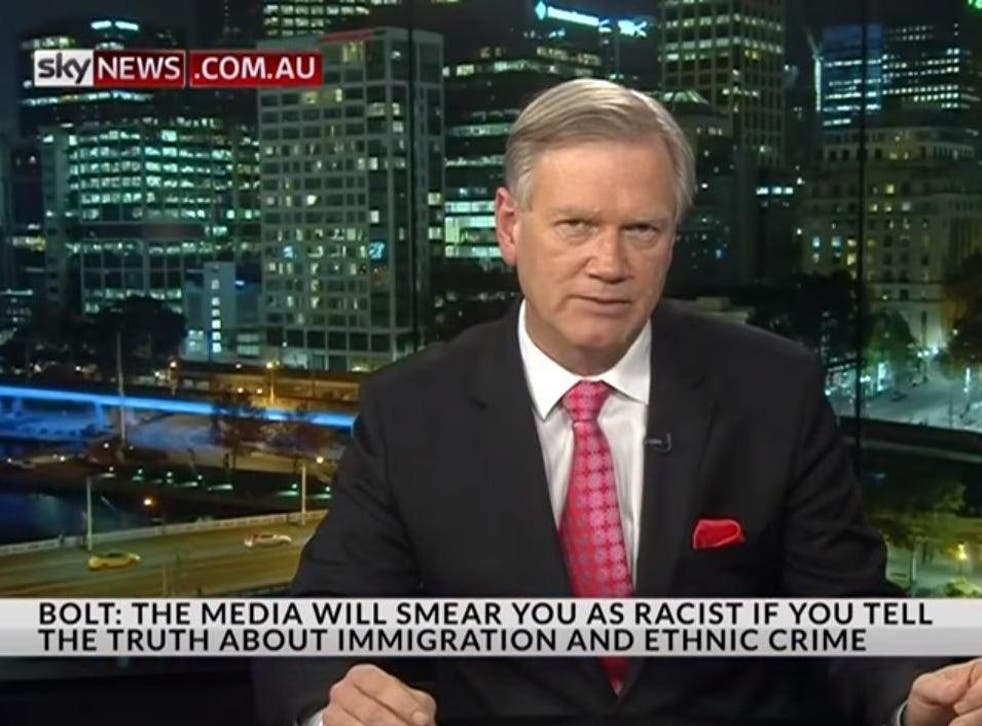 A young Muslim employee has resigned from her job at Sky News Australia in the wake of the Christchurch mosque attack, accusing the channel of helping to "legitimise radical views".
Rashna Farrukh said she quit her junior liaison role because she felt the broadcaster's commentators were "increasing polarisation and paranoia" by maligning "every minority group in the country".
"As a young Muslim woman, I had many crises of conscience working [t]here, but the events of Friday snapped me out of the endless cycle of justifying my job to myself," she wrote in a column for ABC News.
Ms Farrukh began working for Sky News Australia three years ago at the age of 19. Her role involved helping to arrange guests at the channel's parliamentary studio in Canberra.
She wrote: "I realised pretty quickly though that the Sky News I worked on wasn't focused on reporting facts and informing the public. Rather, conservative media commentators came together with current and former right-wing politicians, disseminating misinformation which bordered on conspiracies.
"I compromised my values and beliefs to stand idly by as I watched commentators and pundits instil more and more fear into their viewers.
"I stood on the other side of the studio doors while they slammed every minority group in the country — mine included — increasing polarisation and paranoia among their viewers."
New Zealand shootings: Victims of Christchurch mosque terror attacks

Show all 11
Interviews which Ms Farrukh said had disturbed her included Australian Conservative senator Cory Bernardi calling for a burqa ban and One Nation Party founder Pauline Hanson proposing an "It's OK to be white" motion, a slogan which has been linked to white supremacy.
She added she had answered calls from viewers "who yelled about immigrants and Muslims ruining Australia" and "did not realise that the person on the other end of the phone was both of those things".
"Some nights I felt physically sick, others I even shed tears in my car on the way home," Ms Farrukh wrote.
She added: "Over the past few years, I was playing a role — no matter how small — in a network whose tone I knew would help legitimise radical views present in the fringes of our society.
"Now, I am done being a part of something I do not stand for, and I urge other young journalists to do the same."
A spokeswoman for Sky News Australia told The Independent: "We respect Rashna's decision and wish her well with her future endeavours.
"As a news and national affairs broadcaster Sky News is committed to debate and discussion which is vital to a healthy democracy.
"We feature a broader range of views and counterviews that are challenged and held to account than anywhere else on Australian television."
Sky News Australia is owned by Rupert Murdoch's News Corp Australia and is no longer connected to the British channel of the same name, which was bought by Comcast last year.
Chris Kenny, a commentator on the Australian channel, criticised ABC News for publishing Ms Farrukh's piece.
"They use a young person with no demand for journalistic standards such as the citation of examples, quotes and facts," he tweeted. "Just the right feelings and the desired ideological stance."
Independent Minds Q&A session on the Middle East, Trump, Syria and Isis
Sky News Australia's live news feed was pulled from the air in New Zealand following last week's attacks, in which 50 people were shot dead during Friday prayers at two mosques in Christchurch.
At the time, Sky New Zealand said it had removed the 24-hour channel from its platform to ensure "distressing" footage would not be broadcast.
But Sky News Australia later said it had taken the "pre-emptive and precautionary step to switch our live news feed to sports coverage early Friday evening to ensure any live coverage or commentary taking place in Australia, outside of the NZ jurisdiction, does not impact the unfolding events in NZ."
Register for free to continue reading
Registration is a free and easy way to support our truly independent journalism
By registering, you will also enjoy limited access to Premium articles, exclusive newsletters, commenting, and virtual events with our leading journalists
Already have an account? sign in
Register for free to continue reading
Registration is a free and easy way to support our truly independent journalism
By registering, you will also enjoy limited access to Premium articles, exclusive newsletters, commenting, and virtual events with our leading journalists
Already have an account? sign in
Join our new commenting forum
Join thought-provoking conversations, follow other Independent readers and see their replies