'Strictly Come Dancing' stars caught up in major doping scandal
The BBC says there is no evidence over the allegations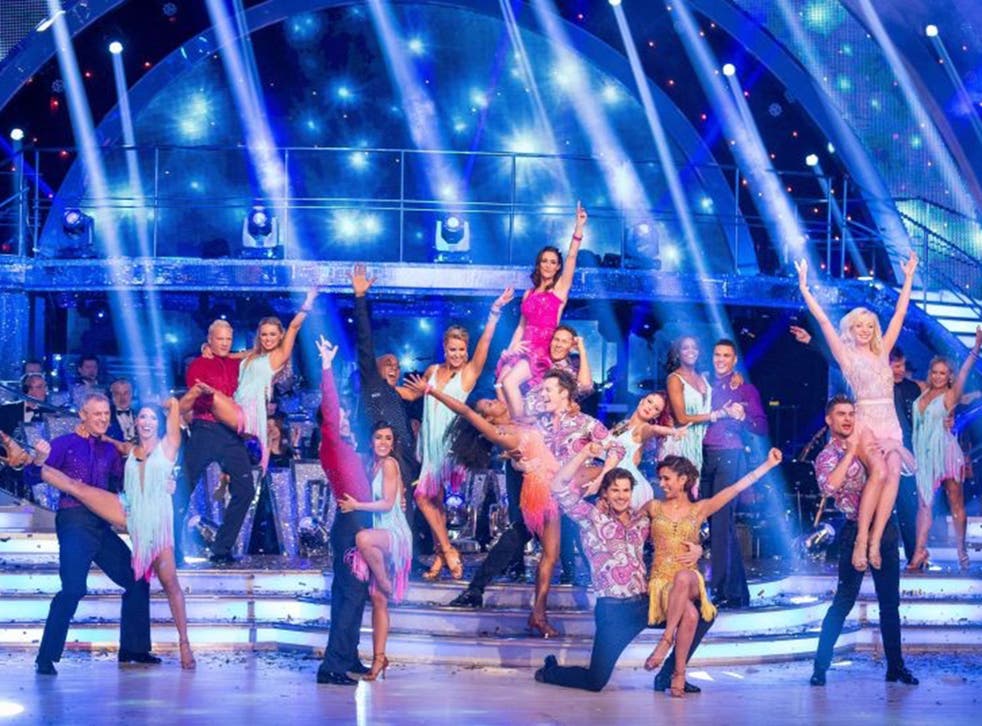 Two professional dancers who have appeared on the BBC TV show Strictly Come Dancing are alleged to be among those embroiled in a doping scandal that has rocked British sport.
Dr Mark Bonar, 38, was filmed by undercover reporters prescribing banned performance enhancing drugs and talking about how to avoid being caught.
Two professional dancers from Strictly Come Dancing are alleged to be among those who have been given performance enhancing drugs by Dr Bonar.
In addition, The Sunday Times reported that Dr Bonar prescribed banned drugs to over 100 top sportspeople.
A family entertainment show watched by millions, Strictly Come Dancing has become a household name in Britain.
Strictly Come Dancing has become a staple of the BBC's autumn TV schedule and is watched by millions.
The show features amateur 'celebrity' dancers, often with little experience, who are matched with a professional dancer.
Their efforts culminate in a live TV performance and viewers decide who progresses to the next round.
More than 40 different professional dancers of many different nationalities have worked on the show.
The BBC said that it does not know who the dancers are and has seen nothing to prove the allegations.
UK news in pictures

Show all 50
A spokesperson said: "In the absence of any evidence or further information being presented to us, we will not be commenting."
The allegations came from reporters posing as an Olympic hopeful and his relative who visited Dr Bonar at the Omniya clinic in Knightsbridge, London.
The clinic, which said it didn't know about Dr Bonar's involvement with athletes, mostly offers anti-ageing and cosmetic treatments.
In the footage, Dr Bonar said to the athlete, who was working on behalf of the newspaper:
"Even at your age I have seen deficiencies … like testosterone, growth hormone. And testosterone and growth hormone are very important for recovery, in particular, and obviously strength endurance, stamina.
"The difference testosterone makes is huge."
"Obviously some of the treatments I use are banned on a professional circuit, so you have to be mindful of that.
"Having said that, I have worked with lots of professional athletes who do use these treatments. But it's how you do it."
Dr Bonar charged the man £780 for the initial consultation and blood test.
In another consultation, the athlete was accompanied by a reporter posing as the athlete's relative.
Dr Bonar told him: "The truth of the matter is: drugs are in sport. Now what I do is I prescribe responsibly and try to keep my patients the optimum level of normal.
The doctor also described to the man how to beat doping tests.
"What we don't want to be doing is kind of….doping you up with loads of stuff and all your stuff goes off the scale and then you're going to end up into trouble," Dr Bonar said.
"You want to do it off-cycle or between races, absolutely"
Dr Bonar also emphasised his aversion to the prescribing performance enhancing drugs. Instead, he claimed he was "treating symptoms of androgen deficiency syndrome."
Androgen deficiency syndrome is a condition where the body has low levels of sex hormones, such as testosterone.
The newspaper also said the anti-doping watchdog, UK Anti-Doping (UKAD), did not react to 'evidence' given two years ago that implicated Dr Bonar in doping.
Anti-doping chief backs Seb Coe to lead athletics reforms
The Culture, Media and Sport Secretary, John Whittingdale, said he was "shocked and deeply concerned" by the reports and called for an urgent investigation into the UKAD's alleged inaction.
"I have asked for there to be an urgent independent investigation into what action was taken when these allegations were first received and what more needs to be done to ensure that British sport remains clean," Mr Whittingdale said.
UKAD said an independent review will be undertaken "as soon as possible."
Dr Bonar has denied he was 'doping'.
"The fact that some of my patients happen to be professional athletes is irrelevant," he told The Sunday Times.
"If they have proven deficiencies on blood work and are symptomatic, I will treat them.
"They are well fully aware of the risks of using these medicines in professional sport and it is their responsibility to comply with anti-doping regulations."
The Independent has contacted Dr Bonar and the Omniya Clinic for comment.
Join our new commenting forum
Join thought-provoking conversations, follow other Independent readers and see their replies