TV heartthrobs: Meet the unlikely lads
Hugh Laurie, a megastar in America now he sports a white coat and a limp, is not the only surprising male heartthrob
TV heartthrobs: Meet the unlikely lads

Show all 10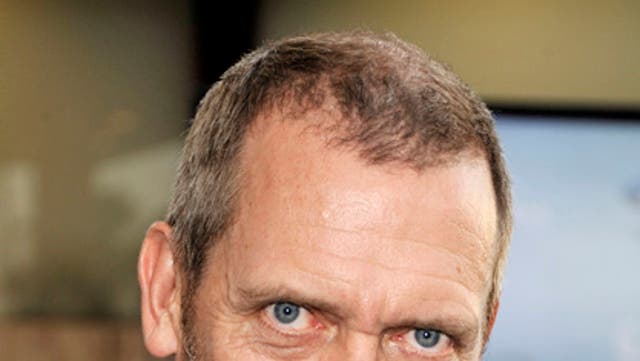 To many of his British fans, Hugh Laurie is still the bumbling upper-class fool who never quite emerged from Stephen Fry's shadow. But to his American admirers, Laurie is a serious heartthrob, up with the silver-screen greats in their affections. How else to explain Laurie's victory at last week's People's Choice Awards, where he was crowned the US viewing public's favourite male actor for the second time?
He won, of course, for his portrayal of the misanthropic, Vicodin-popping doctor, House, in the eponymous show that has netted Laurie a £5m fortune and earns him a reported £220,000 an episode. So good is his acting, most Americans think Laurie is a Yank. Which might ease the pain if he wins again at next Sunday's Golden Globes.
But as we know, these awards aren't based on acting talent. Witness the line-up against Laurie last week, which read like a male beauty pageant roll call. As well as Lost's Matthew Fox and NCIS's Mark Harmon (once crowned sexiest man alive by People magazine), Laurie faced 24's Kiefer Sutherland and Patrick Dempsey, who plays Dr "McDreamy" Shepherd in Grey's Anatomy and sidelines as a Versace model.
Hard as it might be to understand Laurie's appeal, he is not alone in dominating viewing schedules notwithstanding his looks. Here – with apologies to those who dislike feasting their eyes on excess lard or facial hair – the IoS brings you our guide to the most unlikely heartthrobs.
There's James Corden and his man boobs; Jason Lee and his moustache; the hair-challenged Ross Kemp and Phil Spencer. And let's not gloss over the chubby Adrian Chiles, Ricky Gervais and Chris Moyles. After all, something must explain their success and it can't be all down to make-up.
Join our new commenting forum
Join thought-provoking conversations, follow other Independent readers and see their replies