Who needs the BBC? Black comedy stars take the YouTube route to fame
Writers and actors are finding their audiences on the capital's new TV channel, London Live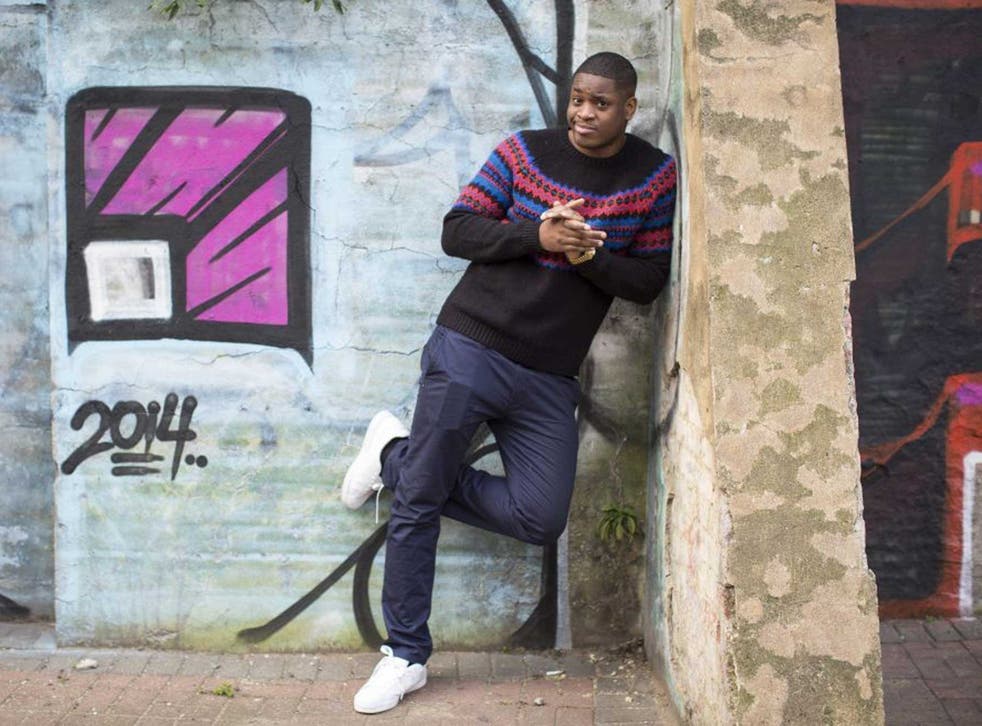 Nearly four decades after The Fosters made television industry history by becoming the first black British sitcom on the small screen, the industry is under fire for having turned its back on African-Caribbean comedy.
Actors and comedians have complained that a dearth of television opportunities has forced the most recent wave of black comedy stars to ply their trade on YouTube to find recognition. The criticisms come as broadcasters are under pressure to improve levels of diversity following a campaign by Lenny Henry, whose own career as a comedian and actor began in 1975 as an impressionist on New Faces.
After quitting the BBC last November, Pat Younge, formerly the corporation's most senior black executive, claimed British television was run by a "pretty white commissioning and channel elite".
He said that some black comedy could be "lost in translation" to white commissioning editors but that the internet was a valuable showcase. "I think the internet is a great opportunity for black comedy, Asian comedy and frankly anybody who wants to get their work on TV but cannot get through the gatekeepers," he said. "It shows the commissioners there is an audience."
Younge praised Samuell Benta for creating the online hit All About the McKenzies, a family sitcom which has been turned into a television show for London Live, a new channel which launches tomorrow, and which is a sister company to this newspaper and the London Evening Standard. "He would never have got through the BBC's door with a British version of The Fresh Prince of Bel Air, but he was able to execute it online and show where the humour lies."
The House of Black website has been set up as a "home of black British entertainment" and host to 30 different web series, predominantly comedies.
Jane Mote, programme director of London Live, said she was "shocked" by the barriers that young black comedy talent has faced in breaking into modern television. "They have made a lot of effort to get into the mainstream broadcasters, and had lots of meetings but every time they get knocked back. Television has become more and more risk averse," she said. "But the talent is bursting out of YouTube."
Simone Pennant, a producer at the TV Collective, said: "Their audiences see their work as great shows which happen to have a black cast rather than black shows. The irony is that it's actually the mainstream broadcasters that are missing and losing audiences in droves. If it wasn't so depressing it would be funny."
After six years of fighting to establish himself online, and building a global audience that has contributed 30 million views to his comedy clips, Tolu Ogunmefun, 25, from Essex, finally arrives on British television this week.
The Adventures of T-Boy, Ogunmefun's series for London Live, is based on a character he has developed in a web series called Don't Jealous Me, hosted on the YouTube platform where he has uploaded more than 100 films. The new television series features a wealthy young Nigerian man who is sent to live in Britain with an aunt and finds himself living on a London council estate, pursuing an ambition to emulate the Hollywood fame of Will Smith.
The international popularity of Ogunmefun's comedy has helped him to build followings in the United States, Africa and India. American fans invited him to perform his stand-up routine at Harvard University.
"I've had meetings with people telling me they can get me on to mainstream television but it never happened," he says. "It has been a very long journey and I'm happy that I've finally been picked up."
He said he had been inspired by the lasting impact of a wave of black comedians who emerged on British television 20 years ago. The BBC series The Real McCoy, which made stars of Felix Dexter, Robbie Gee and the comedy duo Curtis & Ishmael, was on television between 1991 and 1994. Desmond's, which starred Norman Beaton and is Britain's most successful black sitcom, made its debut on Channel 4 in 1989, and ran for 71 episodes. "There was much opportunity then," said Ogunmefun. "Now it has become really hard."
He dismissed the idea that young performers preferred to work online. "The only reason why people go online is because there's nothing on TV," he said. "I believe television is still very important, not just for me but for youth in general."
The BBC has made an error in dropping its youth-orientated TV channel BBC3 and making it online only, said Jay Marsh, an actor in the sitcom Brothers with No Game, another new London Live show which emerged from a successful YouTube web series. "I think the BBC is making a big mistake because everyone wants to get on TV. That's still where people watch entertainment," he said.
Marsh, 27, a trained actor who appeared alongside Lenny Henry in the West End production of Fences, said he had turned to YouTube because of the shortage of opportunities for black actors on British television.
Brothers with No Game, which began as a blog, follows the hapless escapades of four office-based twentysomething black men. It is an older version of The Inbetweeners, with an urban twist.
The Brothers with No Game team approached the BBC but was told the series was "too mature" for the audience the broadcaster wished to reach. But Marsh said the roles in the show were "non-stereotypical" and different from the gangster parts that young black actors were offered on most channels. "I don't want to be force fed what's happening in the 'hood all the time," he said. "I'm not denying that happens but I would like to see people living the life I want to live – not the life I don't want to live."
London Live is available on Freeview 8, You View 8, Sky 117 and Virgin 159 within the M25 and on tablets, mobile and londonlive.co.uk within the UK
Join our new commenting forum
Join thought-provoking conversations, follow other Independent readers and see their replies