Nokia Asha 503 review: a gem of smartphone with a battery that lasts weeks
David Phelan takes Nokia's latest affordable phone for a spin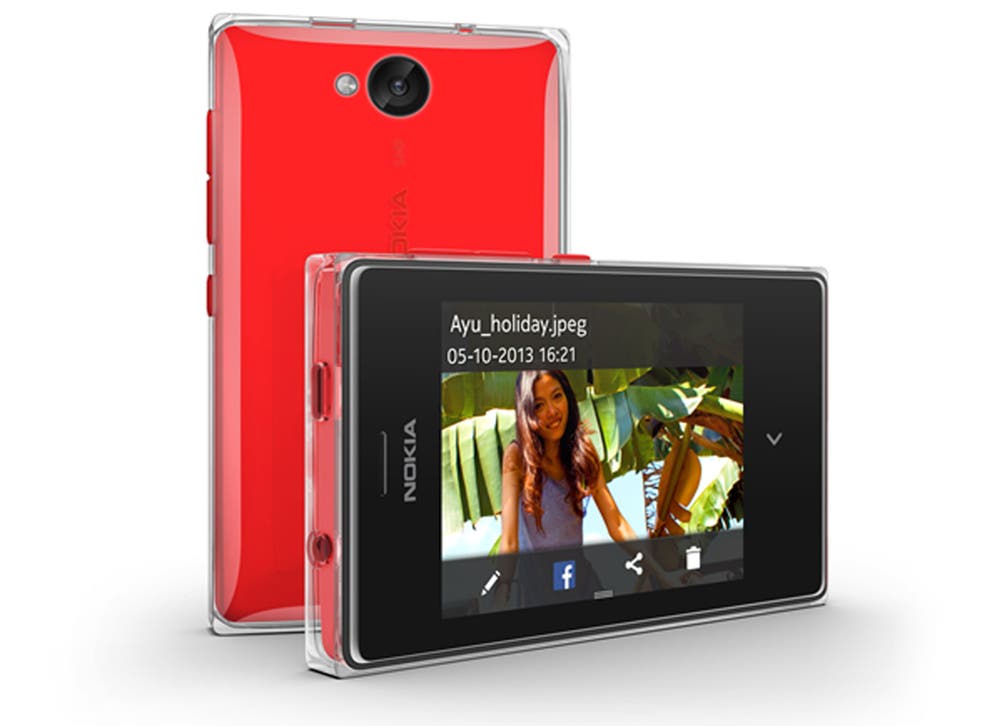 There's never been a better time to buy a smartphone. The most powerful handsets ever (Apple iPhone 5s, Samsung Galaxy Note 3, LG G2 and so on) are all available at prices from reasonable to premium.
But now, for the first time, there are real jewels to be discovered at lower price points, too. The newly released Motorola Moto G offers outstanding power, screen and speed for £135 or less. And now Nokia has released the latest of its Asha range in the UK.
Asha, you may remember, is Hindi for hope and the Asha range is primarily focused on emerging markets such as India. Asha phones use their own smartphone operating system called Asha OS. It's a smarter cousin of the Symbian 40 OS that Nokia phones have featured for years. Of course, Nokia was developing its own mobile phone OS, called Meego, until it plumped for Microsoft's Windows Phone system. A senior executive at Nokia described Asha OS to The Independent as "Meego but at a fraction of the price".
That means there aren't very many apps available for the system yet, with numbers measured in thousands rather than the hundreds of thousands that iOS and Android boast. But it also means that Nokia can produce phones designed to be economical in every way. And the Asha 503 is the first 3G phone in the series, so no wonder it's on sale in the UK as well. And it may be enough to keep those low-end Nokia Android phones from turning from rumour to reality.
The Asha 503 has just come out, and is exclusive to O2 for the moment. It's very competitively priced: just £79.95 on pay as you go. And while it won't suit someone aching for a premium smartphone, it's well worth a look.
Let's get the negatives out of the way first. Actually, there's really only one major disappointment, and that's the screen. It's a 3 inch screen but the resolution is low, just 133 pixels per inch. That's a long way short of that other well priced mobile Moto G which manages 326 pixels per inch. And it shows. It lacks the pin sharp precision of many other smart phones on the market, but then again, they will be more expensive than this one.
If you don't mind the screen, everything else is pretty great. The design is gorgeous. The colours are the same bright hues that Nokia is becoming known for including an eye-searingly hot red and improbably bright green. The case is clad with an extra level that looks as though it's been dropped into an ice cube, with a clear perspex case around the back of it. Not everyone will like this but it's certainly a statement, which is more than you can say about Moto G with its demure straight lines and is default black casing.
And it has a neat way of waking the screen: you double tap the phone. The LG G2 does this, you might point out, As does the Nokia Lumia 1020. True, but the Nokia Asha 501 released in the summer was there first. Just as it was with the on-screen clock in standby mode that is now on Lumia phones. Then there's the battery which is really groundbreaking. It lasts weeks between charges if wi-fi and some other features are turned off. This is especially useful in places where the electricity supply isn't routinely reliable. But it's a benefit for everyone, and it's a sign of where phones should be heading.
The camera is a five-megapixel model, way more than most phones of this price point can offer. There's no GPS, though the inclusion of Bluetooth and wi-fi will surprise some. And though there are familiar apps like Facebook, Twitter, WhatsApp, Weather Channel and free games including Plants Vs Zombies, the apps available are not plentiful.
The Asha 503 is pretty responsive, too, even though it lacks a super-speedy processor. And though storage is limited, there's a microSD card slot, with 4GB included - you can expand this by swapping to a 32GB card.
For a super-affordable phone, this is a gem: capable, fun, carrying a decent camera and with a design that looks classy and will certainly turn heads. This is a great my-first-smartphone.
Join our new commenting forum
Join thought-provoking conversations, follow other Independent readers and see their replies