Cardinal Jozef Glemp: Priest who helped lead Poland from communism to democracy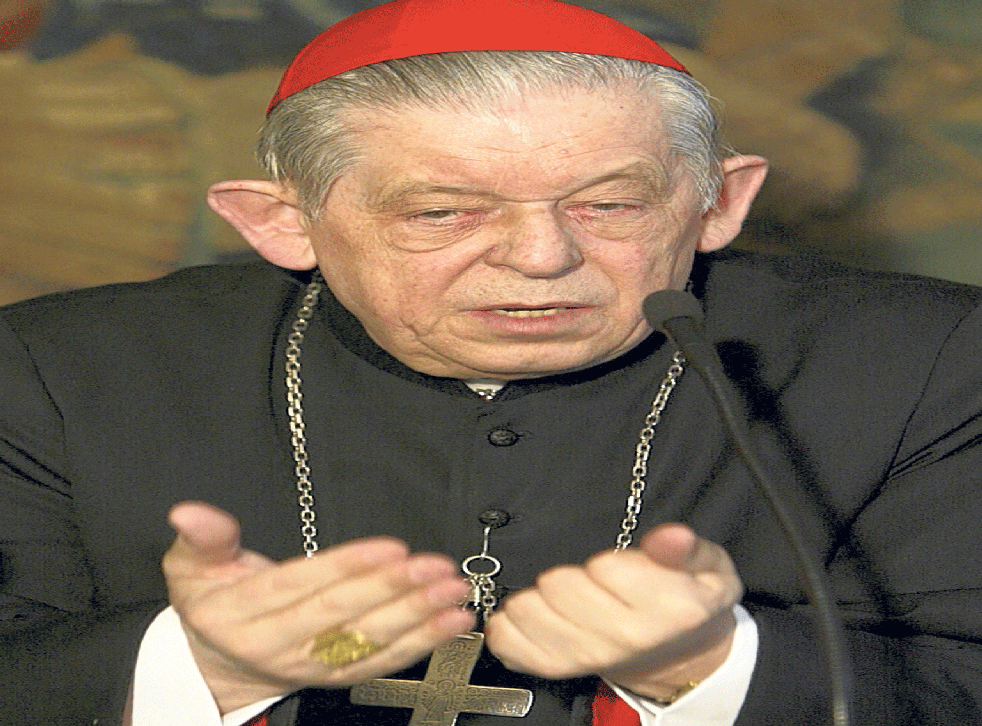 Cardinal Jozef Glemp, who headed the Roman Catholic Church in Poland for more than two decades, helped lead the nation through martial law and the turbulent transition from communism to democracy in 1989, but was never truly taken to the hearts of his countrymen and was later plagued by persistent allegations of anti-Semitism.
Appointed Archbishop of Gniezno-Warsaw in July 1981 and Primate of Poland by his compatriot Pope John Paul II, Glemp soon came under public scrutiny; within six months Prime Minister General Wojciech Jaruzelski's government had imposed martial law in an attempt to crush Solidarity, the first non-Communist controlled trade union, inspired by Pope Jean Paul II. The movement had emerged in August 1980 from the dockyards of Gdansk under the leadership of Lech Walesa with the aim of using civil resistance, principally mass strikes, to advance workers' rights and social change.
Initially, Glemp, a quiet, bookish-type, lacked the charisma and authority in the public eye compared to his predecessor, Stefan Wyszynski, a dynamic and steadfast opponent of Poland's Communist regime. Many Poles wanted the church to lead them in their fight against the Communist regime. Few knew that Glemp had been Wyszynski's secretary and his choice as successor. A lawyer by education, he found himself caught between the two factions. Seeing himself as a mediator, he called for discipline and order to avoid further confrontation, brutality and bloodshed.
Glemp insisted that his mission was the preservation of the church, not the overthrow of Communist rule. He opposed violence and strikes, urged restraint by the government, and conferred with both sides to ease tensions. However, some Catholics criticised his conciliatory tactics, which appeared to accept Jaruzelski's notion that if it had been necessary to impose martial law in order to avoid a Soviet invasion. Glemp's stance remained resolute even when state security officers abducted and murdered a popular dissident and pro-Solidarity priest, Jerzy Popieluszko, in 1984.
The Archbishop of Lublin, Stanislaw Budzik, described Glemp as a man of "great humility and wisdom, guided by commonsense. Many did not understand him at the time. It later turned out he was a prophet who saw the dangers of violence and prevented it." In truth, Glemp's tactics helped Poland through 18 months of harsh military rule and the economic struggles of the 1980s. Under his guidance, the church offered spiritual and material support to Solidarity activists and dissidents, many of whom lost their jobs. He supported Walesa, who won the 1983 Nobel Peace Prize.
Born in 1929 in the industrial city of Inowroclaw in north-central Poland, Jozef Glemp was the son of devout Catholics, Kazimierz Glemp, a salt miner, and Salomea Kosmicka. He studied at the seminaries of Gniezno and Poznan, before his education was interrupted by the Second World War; the local priests were sent to Dachau. During the Nazi occupation, Glemp's father joined the resistance, while he, his mother and siblings were forced into slave labour, working on nearby German-run farms.
After the war Glemp resumed his studies and was ordained in 1956 before going university in the Vatican, where he obtained doctorates in Civil and Canon Law. This permitted his admittance as an advocate to the Vatican's Holy Roman Rota, which makes decisions in marriage cases. Thereafter, Glemp's demeanour remained that of a careful lawyer, weighing the balance of probabilities, rather than the prophetic churchman Poles might have taken to their hearts.
In 1964 Glemp returned to Poland as a lecturer in a seminary for delinquent minors, and as secretary and notary of the Gniezno metropolitan curia and tribunal. In 1967 he joined the Warsaw secretariat, where he served Cardinal Wyszynski as an adviser on Canon Law, later becoming his private secretary. He was appointed Bishop of Warmia in 1979, in preparation for his succession as Primate in 1981, following Wyszynski's death; he became Cardinal in 1983.
Upon becoming Archbishop of Warsaw and Primate of Poland, Glemp declared his intention to "follow the road laid out by Wyszynski" and promised to extend protection to Solidarity and other social movements if they wanted to "follow the truth and the light".
Glemp played an active role in helping end communism in Poland, when church authorities initiated and guaranteed the fairness of negotiations between Solidarity and the weakening communists in 1988 and 1989. The regime ended peacefully through semi-free elections in 1989; the Communists were routed and a Solidarity-led coalition government took over.
Though pleased to see the new government, Glemp was well to the right of it. He campaigned to protect the Catholic faith and clashed with the government over the presence of crucifixes in schoolrooms, and the provision of contraceptive services and abortion. Glemp and John Paul II were both disappointed that with the arrival of capitalism and consumerism ordinary people quickly turned their backs on Catholic teaching.
There were allegations of anti-Semitism in the late 1980s when a row erupted over the proposed siting of a Carmelite convent near Auschwitz. There were Jewish protests, and Glemp's dismissal of their fears made headlines. He said, "Do you, esteemed Jews, not see that your pronouncements against the nuns offend the feelings of all Poles, and our sovereignty, which has been achieved with such difficulty? Your power lies in the mass media that are easily at your disposal in many countries. Let them not serve to spread anti-Polish feeling ... Dear Jews, do not talk with us from the position of a people raised above all others, and do not dictate conditions that are impossible to fulfil."
In 2001, Glemp was again criticised when he responded to a new book describing the wartime massacre of 1,600 Jews by their Catholic neighbours in the Polish town of Jedwabne. It all came down to economics, he argued: "Jews were clever, and they knew how to take advantage of Poles."
Glemp, who died of lung cancer, retired as Archbishop of Warsaw in 2006 but remained Primate of Poland until he turned 80. He was awarded Poland's highest civilian distinction, the Order of the White Eagle.
Jozef Glemp, priest: born Inowroclaw, Poland 18 December 1929; died Warsaw 23 January 2013.
Join our new commenting forum
Join thought-provoking conversations, follow other Independent readers and see their replies