Damian D'Oliveira: Accomplished cricketer who followed in his father's distinguished footsteps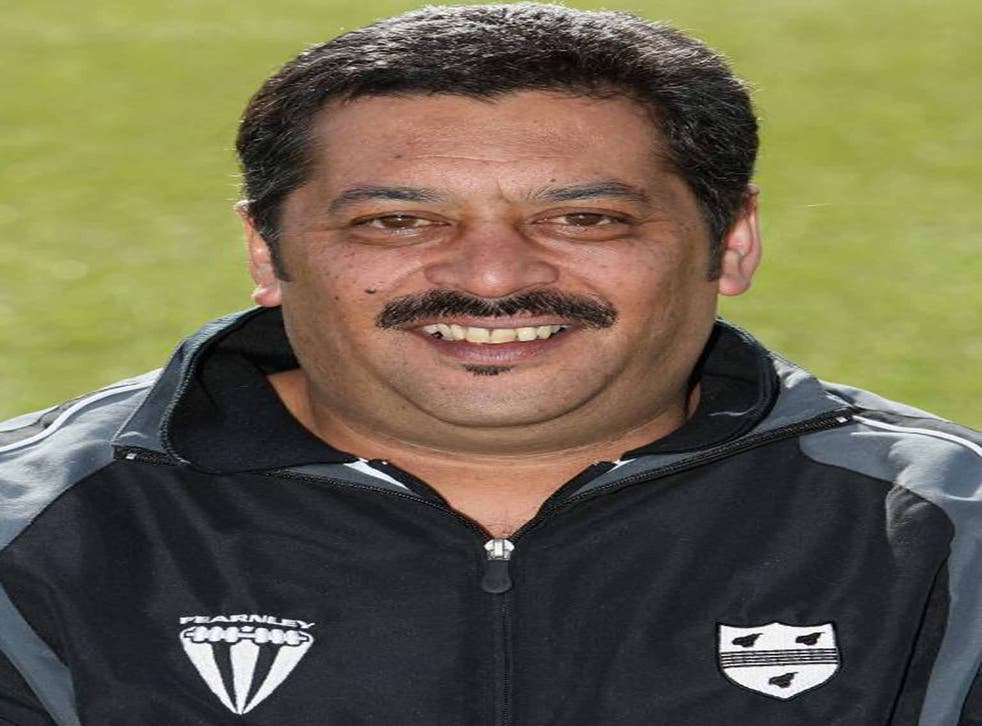 Damian D'Oliveira, who has died from cancer, was the eldest son of the former Worcestershire and England batsman Basil D'Oliveira and an accomplished all-round cricketer in his own right. Playing for Worcestershire from 1982 until 1994, he was later a successful coach.
Basil, born a Cape Coloured in South Africa, moved to England in 1960 to play league cricket, joining Worcestershire in 1964. He played 44 Tests for England, but in 1968, became a pawn in an international incident when South Africa warned the MCC that he would be refused entry to the country of his birth. The tour was ultimately cancelled.
Damian, named after Damoo Bansda, the South African journalist who helped shape his father's career, spent his early years in Lancashire. His sporting prowess first came to the fore while he was at Bishop Edward Oldcorne Catholic College, Worcester. He was also an accomplished footballer who had trials with Arsenal and West Bromwich Albion. His cricketing talent first surfaced while he was a wicket-keeper/batsman with Worcester City in the Birmingham League.
Initially rejected by Worcestershire, he began as an MCC Young Professional at Lord's. Returning to Worcestershire, he came under the tutelage of his father, the county coach. Having helped the county to the Second XI Championship in 1981, he made his first-class debut against Zimbabwe in June 1982.
D'Oliveira was a fine attacking right-handed batsman, whether opening, or going in lower down the order, a competent wicket-keeper, and a more than useful bowler, moving from medium pace to spin. He was also a magnificent fielder and in 1990 was the leading catcher in the country with 33 victims.
Capped in 1985, that year he passed 1,000 runs for the first time. He also helped Worcestershire win two County Championships (1988 and 1989), the NatWest Trophy, the Benson & Hedges Cup and two Sunday League titles. He appeared in 234 first-class matches, scoring 9,504 runs at an average of 27.62. His top score of 237 was made against Oxford University in 1991. He also took 55 wickets.
D'Oliveira retired at the end of 1994 to captain the Second XI and later became Academy coach. With most of the current Worcestershire side graduates of that academy, including his son, Brett, D'Oliveira's legacy seems certain to continue.
Damian Basil D'Oliveira, cricketer and coach: born Signal Hill, Cape Town 19 October 1960; married 1983 (three sons); died Worcester 29 June 2014.
Join our new commenting forum
Join thought-provoking conversations, follow other Independent readers and see their replies