Derek Moore: Conservationist hailed as a maverick, whose ideas have made a lasting, positive impact on British wildlife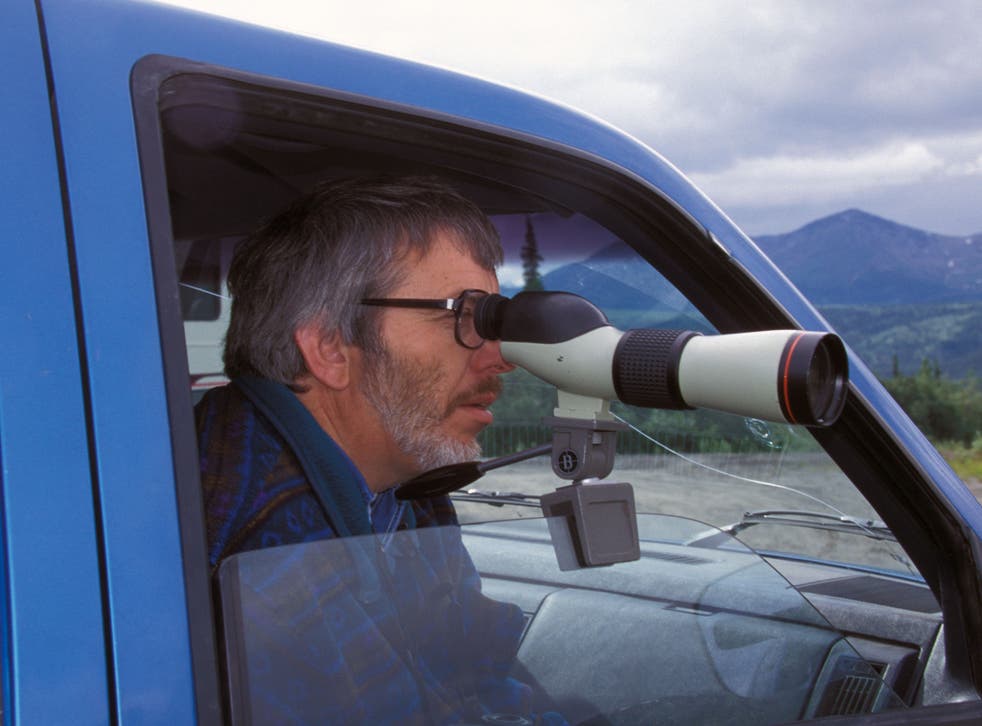 Derek Moore, who has died aged 71, was for three decades one of the pioneers of modern nature conservation in Britain.
He will be remembered for his robust but jovial manner, his visionary approach to safeguarding wild creatures and their homes, and a deeply held belief that nature can and should be central to our lives. He influenced several generations of younger conservationists, including the TV naturalists Chris Packham and Mike Dilger.
As director of the Suffolk Wildlife Trust from 1985-1999, director of conservation for the Wildlife Trusts from 1999-2001, and finally as chief executive of the Wildlife Trust of South and West Wales until his retirement in 2004, Moore pioneered radical new ways to help wildlife and engage people. Although there was opposition to his ideas at the time, he fought tirelessly to get them accepted, and many are now mainstream conservation practice.
Born in Beccles, Suffolk, on New Year's Day 1943, and educated at the town's Sir John Leman Grammar School, Moore became interested in birds as a child. He was encouraged by a chance encounter with an ornithologically inclined schoolmaster, G B G Benson, who in those more innocent days regularly took him birdwatching at weekends.
After leaving school at the age of 16 in 1959, he pursued a career in printing and publishing, became active in the Suffolk birding scene, and played cricket for the local team with a young David Frost. During one match at Lowestoft in September 1965 he witnessed the biggest spectacle of migrant birds ever to occur in Britain, when bad weather led to disoriented songbirds falling out of the sky in their thousands.
In his spare time he helped build the famous "Scrape" at Minsmere, the first example of the creation of a new habitat from scratch – a revolutionary idea Moore later advocated himself.
He also became the lead singer of a local rock and blues band, which, as their fame grew, shared the stage with big names including The Who, The Kinks and Eric Clapton. But the demands of work and family life (he had married Beryl in 1964 and they had two young children) eventually put an end to his days on the road.
In the mid-1980s, Moore was asked to apply for a new role as the first professional director of the Suffolk Wildlife Trust (then the Suffolk Trust for Nature Conservation). He was unsure about taking on the new challenge, which meant halving his salary. He left the decision up to the redoubtable Beryl, who encouraged him to accept what he always described as his "dream job", which he began on his 42nd birthday.
Moore never looked back, bringing his business experience and knowledge of practical conservation to cut a swathe through the organisation and drag it into the modern world.
First he suggested changing the trust's name (some objected on the principle that "wildlife" doesn't include plants); then he proposed that entrance charges to the trust's reserves be dropped, allowing anyone – whether a member or not – to come in. This caused uproar, with opponents claiming that it would lead to a huge fall in membership, as free entry to reserves was one of the main incentives for joining the trust.
In the event, Moore was proved right, and when he finally left in 1999, membership had almost trebled from 5,000 to nearly 15,000. Today, virtually every other trust (apart, ironically, from Suffolk's neighbour Norfolk) allows non-members free entry to their reserves – encouraging millions of people to engage with nature.
Moore also pioneered the concept of habitat offsetting, when he forced the developers of the container port at Felixstowe to compensate for loss of saltmarshes by building a nature reserve next door – again, standard practice today.
In 2001, at the age of 58, Moore took on one last professional challenge: to merge the two neighbouring wildlife trusts of West Wales and Glamorgan. This involved leaving his beloved Suffolk and heading for pastures new; he and Beryl settled in mid-Wales, where he immediately began finding rare and unusual birds for the area. They also spent time at their second home in southwest France, where he enjoyed more exotic birdlife including bee-eaters and little bustards.
Just over a year before his death, he finally published his memoirs: Birds: Coping with an Obsession. A no-holds barred account of the challenges of modern nature conservation, and his birding exploits around the world, it had forewords by both Bill Oddie and Chris Packham. Both hailed Moore as a maverick and rebel who worked within the conservation establishment to make things happen – making a real difference to Britain's wildlife.
He had first met Oddie when birding in the 1970s, and in the 1980s they led bird tours to Cyprus where, appalled by the trapping and killing of migrant birds, they instigated a boycott of the island by bird-tour companies. This had an immediate effect, with hunting being banned, though later the Cyprus government went back on their promises, to Moore's eternal disgust.
He came across Packham when he found a young birder with bleached blond hair near the nest of one of the last pair of red-backed shrikes to breed in Britain. Thinking he might be an egg-collector, Moore challenged him, but once it became clear that Packham was actually guarding the nest the two became firm friends, with the younger man learning much from his mentor.
Moore remained a passionate birder to the end. Even as he lay in his hospital bed in Carmarthen, he managed to see almost 40 different species through the window – proof, if any were needed, that birds would always be his first and last love.
Beryl, their children Jeremy and Bronwen, and grandchildren Morris, Tara and Holly, survive him.
Derek Raymond Moore, conservationist and birder: born Beccles, Suffolk 1 January 1943; OBE; married Beryl (one daughter, one son); died Carmarthen 23 October 2014.
Join our new commenting forum
Join thought-provoking conversations, follow other Independent readers and see their replies