Dolores Gonzalez Ruiz: Lawyer who survived the 1977 Atocha massacre and became a symbol of those who stood up to Franco
The attack was aimed at the Communist Party and later considered one of the critical moments of Spain's political transition from Franco's dictatorship in 1975 to modern-day democracy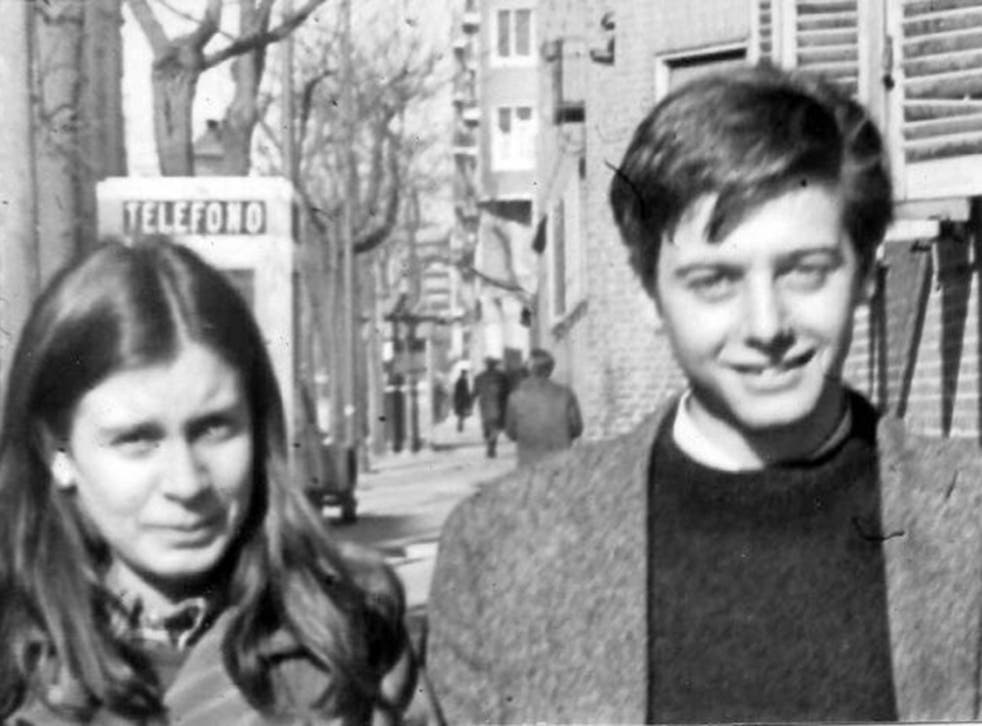 Anybody who has arrived at south Madrid's main railway station, Atocha, and walked up the avenue with the same name towards the city centre, cannot help but pass a stark metal statue of an inward-looking, faceless mass of individuals – erected to commemorate the 1977 Atocha massacre, when right-wing extremists gunned down a meeting of labour-rights lawyers, killing five, in a second-floor office overlooking the street.
Maria Dolores Gonzalez Ruiz was one of four badly injured survivors of the attack, aimed at the still illegal Communist Party and later considered one of the critical moments of Spain's political transition from Franco's dictatorship in 1975 to modern-day democracy. Yet despite the tension and outrage produced by one the worst terrorist attacks of the era, the Atocha massacre failed to kick-start a much-feared spiral of violent reprisals.
That would have provided the perfect excuse for a military uprising of the kind that had seen Franco rule Spain until November 1975. Instead hundreds of thousands of people turned out for the lawyers' funerals in silent demonstrations of solidarity – and in favour of democracy. Three months later, in no small part thanks to this renewed climate of political tolerance, the Communist Party was legalised, a move which brought one of the last main players in the Spanish Transition out of decades of clandestine activity.
Gonzalez Ruiz knew all too well the human cost of Franco's repression of organisations opposing the dictatorship. Born into a family of textile merchants in 1946, in 1969 she was on the point of marrying another law student and illegal left-wing political activist, Enrique Ruano. But he was killed when members of Franco's security forces threw him down the stairs in a block of flats.
So traumatised that she could not even attend his funeral, Gonzalez Ruiz spent the next few years as part of a Madrid legal practice overseen, in secret, by the Communist Party. Both she and Francisco Javier Sauquillo, whom she married in 1973, specialised in labour law. In most of their court cases, defending workers and trade unionists, success often hinged on teasing out and exploiting what few unintentional loopholes existed in Francoist labour legislation, which had been deliberately drawn up to guarantee industrialists' support for the regime by shredding workers' rights.
Both Sauquillo and Gonzalez Ruiz were present when three gunmen burst into the second floor office of No 55 Calle Atocha late one freezing January evening in 1977. The gunmens' original target was a Communist activist who had incurred the wrath of the Madrid boss of one of the bogus trade unions created and controlled by Franco's government.
On discovering he had left the meeting already, the gunmen chillingly told the lawyers to "raise their manitas" – "little hands", like many diminutive word-forms in Spanish, usually used to transmit affection - and started firing sub-machine guns at near point-blank range. Gonzalez Ruiz was shot several times through the jaw, and lost the child she was carrying, while her husband died later of his injuries. A little-known right-wing terrorist group, the Alianza Apostolica Anti-Communista (Apostolic Anti-Communist Alliance, the so-called triple A) took responsibility for the attack. But the three killers' seeming assumption that their actions would be treated with impunity proved to be an error.
Arrested six weeks later, they were taken to court, the first time diehard pro-Franco extremists had been put on trial since the general's death, and were sentenced to a total of 464 years in prison. That did not prevent Lerdo de Tejada, the one with closest links to Spain's neo-fascist party Fuerza Nueva, being given bail two years later. He fled to Brazil, heightening still-lingering suspicions that the blame for the attacks, rather than with the enigmatic Triple A group, ultimately lay elsewhere.
If the killings were aimed at undermining the Transition they backfired spectacularly. A general strike was held the following day and the lawyers' funerals, attended by hundreds of thousands, were not only peaceful, they were also the first mass left-wing displays of strength since Franco's death. A few months later, taking advantage of the Easter holidays to lower potential reactions, the government legalised the Communist party, which – not without later harsh criticism from some left-wingers – continued to back the Transition.
Gonzalez Ruiz worked as a Communist Party labour-rights lawyer until she retired in 2011. She was also honorary president of the Atocha Foundation, an association created to uphold the memory and values of those who died – and those who survived. And as Jose Ramos, the son of another survivor of the massacre, Luis Ramos, said following her death, Gonzalez Ruiz "represented like no one else all the suffering experienced by a generation who decided to face up to the Franco dictatorship and paid a high price for their daring."
ALASDAIR FOTHERINGHAM
Maria Dolores Gonzalez Ruiz, lawyer and political activist: born Leon, Spain 1946; married 1973 Francisco Javier Sauquillo (died 1977), secondly Jose Maria Zafra; died Madrid 30 January 2015.
Join our new commenting forum
Join thought-provoking conversations, follow other Independent readers and see their replies