Felix: Goalkeeper in Brazil's greatest football team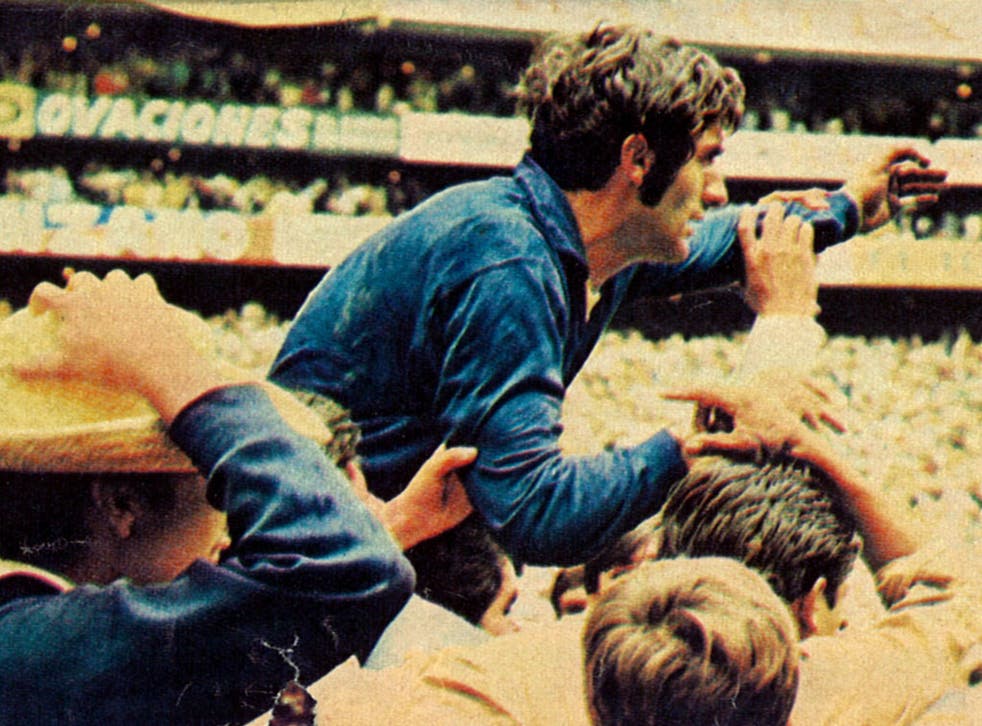 Felix stood guard between the posts for Brazil in 1970 as their World Cup triumph in Mexico established their reputation as the greatest football team of all time. But he was a goalkeeper damned with faint praise, or worse.
Before the tournament he was singled out as the weak link by critics in his own country, and even after Mario Zagallo's illustrious charges – the likes of Pele, Tostao, Rivelino, Jairzinho and Gerson – had completed their all-conquering progress, sweeping Czechoslovakia, England, Romania, Peru, Uruguay and finally Italy from their path, he was pilloried as inadequate.
Later Bob Wilson, a level-headed pundit and formerly a courageous and reliable last line of defence for Arsenal and Scotland, wrote: "Without question he is the most incompetent goalkeeper to win a World Cup medal," concluding, "He was born lucky ... to play in a side which, if he let in three goals, had the talent to go up the other end and score four."
A contrary, and arguably partial, view came after Felix's death from his close friend and the team's captain, Carlos Alberto, who said that Brazil had beaten England 1-0 at the group stage only because of the keeper's brilliant save from Francis Lee, an adroit reflex block from a point-blank header when the outcome was still in doubt. "Without him we wouldn't have won the competition," he said.
In fact, Felix was an entertainingly acrobatic performer, often a spectacular shot-stopper, and he was nicknamed "Paper" for the way his slight frame flew through the air. However, his judgement when attempting to catch crosses was frequently fallible and his positional play sometimes appeared eccentric, which was hardly calculated to spread confidence among his rearguard comrades.
Felix commenced his professional career as a teenager with Atletico Juventus in his home city of Sao Paulo in 1951. There followed fleeting stints with other local clubs, Portuguesa and Nacional, before he returned to Portuguesa in 1958 for a decade-long stay, during which he earned his first full cap, in 1965.
He contributed to knock-out cup successes during this sojourn, but it was not until he switched to the famous Rio de Janeiro club, Fluminense, as a 30-year-old in 1968, that his career really took off. He featured in the lifting of five Rio state titles between 1969 and 1976 and cemented his place in the 1970 World Cup finals.
The oldest player in the squad and an amiable, unassuming character, he proved an enormous boon to Zagallo off the pitch by utilising his experience to help his young colleagues, reassuring them and keeping them calm. On the field, he did make his mistakes but none proved costly and, with no obvious rival he was ever-present in Brazil's six matches as they became world champions for the third time.
Felix earned the last of his official 38 caps – there were numerous unofficial internationals, which accounts for differences in his appearance total among various statisticians – in 1972 but he continued to represent Fluminense for another four years. Thereafter he managed a club briefly before going into business, later returning to the game to coach poor children. Felix, a heavy smoker who fell victim to emphysema, was the second member of Brazil's victorious 1970 team to die, the first being the full-back Everaldo, who was killed in a car crash in 1974.
Felix Mielli Venerando, footballer: born Sao Paulo, Brazil 24 December 1937; played for Atletico Juventus 1951-54, Portuguesa 1956 and 1958-68, Nacional 1957-58, Fluminense 1968-77; capped 38 times by Brazil 1965-72; died Sao Paulo 24 August 2012.
Join our new commenting forum
Join thought-provoking conversations, follow other Independent readers and see their replies