Garry Shandling: Entertainer acclaimed for his metafictional sitcoms 'It's Garry Shandling's Show' and 'The Larry Sanders Show'
Shandling transformed his experiences into It's Garry Shandling's Show and The Larry Sanders Show, in which he played versions of himself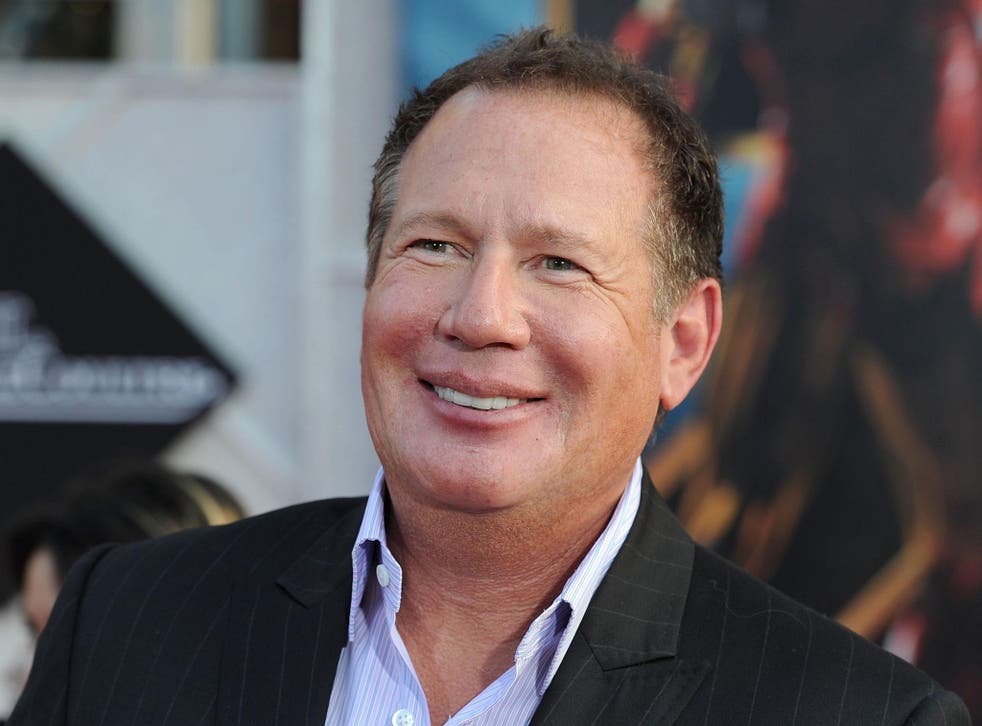 Garry Shandling created and starred in two innovative television shows that spoofed his painfully insecure persona and the conventions of television itself. Beginning his career as a writer for sitcoms in the 1970s, Shandling turned to stand-up and had a major break on NBC's Tonight Show with Johnny Carson in 1981. He eventually became a guest host during Carson's absences.
Shandling transformed his experiences into It's Garry Shandling's Show and The Larry Sanders Show, in which he played versions of himself – a comic actor and talk-show host beset by anxieties, romantic problems and constant fears about his appearance. The shows became models for other inside-showbiz comedies such as Curb Your Enthusiasm, Entourage, 30 Rock and Episodes.
It's Garry Shandling's Show, which aired from 1986 to 1990, was a parody of sitcoms. Playing a character in a sitcom named Garry Shandling, he often addressed the audience directly. The practice was used in Marx Brothers films, but Shandling approached his camera interactions with a confessional openness.
"We're the TV generation," he said in 1988. "So come on, we know it's a show, we're not fooling anybody any more. So why not do one where you just say, 'It's a show, and it's my life.'" He asked his audiences what they thought of women he was dating, used stage monitors to spy on the show's other characters, beseeched his viewers to laugh more at his jokes. Even the show's theme song was a self-conscious joke: "This is the theme to Garry's show / The opening theme to Garry's show / This is the music that you hear / As you watch the credits." The series "defies comparison with any other programme on the air," wrote Larry Gelbart, the comedy writer who helped create M.A.S.H.. "It is audacious, satirical, hip, sophisticated and wonderfully silly, and, often, miraculously, all of the above at the same time."
Shandling used his experience as a Tonight Show host to create The Larry Sanders Show, which ran on HBO from 1992 to 1998. He played a temperamental, egotistical talk-show host named Larry Sanders who required constant reassurance from everyone else at the fictional late-night show. The rich cast of characters included Sanders' dimwitted sidekick Hank Kingsley (Jeffrey Tambor), with his catchphrase, "Hey, now!" Rip Torn portrayed Sanders's unflappable producer Arthur.
A parade of celebrities from Alec Baldwin to Robin Williams played themselves as guests. Shandling showed the stars bickering in dressing rooms, then cursing and snarling during the fictitious show's advertising breaks. Shandling shared an Emmy Award for writing in 1998, the show's final season. The Larry Sanders Show was "all tension, cynicism, profound shallowness, and naughty-boy bonding," critic Ken Tucker wrote in Entertainment Weekly. "It's just the way you imagine life behind a big-time TV talk show to be, except infinitely funnier."
Garry Emmanuel Shandling was born in 1949 in Chicago, where his parents were shopkeepers. The family moved to the dry climate of Tucson for their oldest son, Barry, who had cystic fibrosis. His death when Garry was 10 was a traumatic experience, but he described himself as otherwise well adjusted, except for watching "17 hours of TV a day."
He studied electrical engineering and marketing at the University of Arizona, graduating in 1972. Always drawn to comedy, he showed some of his writing to the already famous comedian George Carlin, who encouraged him to give it a try. He moved to Hollywood in 1973 and contributed to such sitcoms as the Steptoe and Son-inspired Sanford and Son, Welcome Back, Kotter and the Man About The House-inspired Three's Company. After a near-fatal car accident in 1977, he decided to focus on stand-up comedy, achieving his breakthrough on The Tonight Show.
Shandling was generally the butt of his own humour as he winced at the absurd failures of his hapless love life. "I'm dating a girl now... who's unaware of it, evidently," he said. Carson became a fan, inviting Shandling back as a frequent guest and substitute host.
He also appeared in several films, doing voice work as a pigeon in the Eddie Murphy remake of Doctor Dolittle (1988). He had a small role in Iron Man 2 (2010) and played himself in the 2001 Ben Stiller farce Zoolander. He also co-wrote and starred in Which Planet Are You From? (2000), a romantic comedy about an alien, directed by Mike Nichols.
Shandling, who died of an apparent heart attack, kept his personal life private. He was the partner from 1987 to 1994 of Linda Doucett, who played a secretary on The Larry Sanders Show. After they broke up, Shandling fired her. Doucett filed a wrongful-dismissal and sexual-harassment suit that was eventually settled.
Before Carson retired from The Tonight Show in 1992, Shandling had been rumoured as a possible successor. By then, however, he had already begun producing and starring in The Larry Sanders Show. He was offered $5m to take over NBC's 12.30am talk-show slot, but turned it down. "I would rather do a series about a talk show," he said, "than a talk show."
MATT SCHUDEL AND ADAM BERNSTEIN
Garry Emmanuel Shandling, comedian, actor and writer: born Chicago 29 November 1949; died Los Angeles 24 March 2016.
© The Washington Post
Join our new commenting forum
Join thought-provoking conversations, follow other Independent readers and see their replies