Henri Rechatin: Tightrope walker who traversed Niagara Falls and once spent six months 66 feet above a supermarket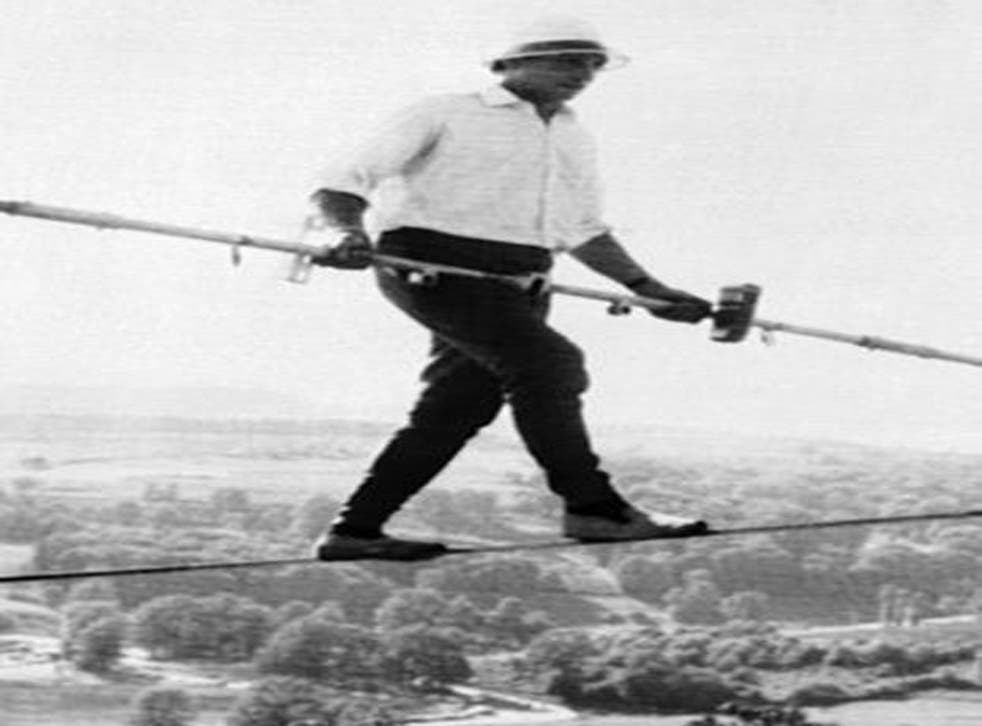 Henri Rechatin was a celebrated French tightrope walker and chair-balancer who was known professionally as Henry's and was often compared to The Great Blondin. Over a long career he balanced high above the Alps, Niagara Falls and for months over a supermarket in his home town of Saint-Etienne.
Born in Saint-Etienne in 1931, Henry's once walked along the wire that carries cable cars to the summit of the Aiguille du Midi in the Alps. Other highlights included balancing above the Grand Canyon, while at Niagara Falls in 1975 he balanced on a platform attached to a motorcycle that his friend rode across the cable over the Whirlpool Rapids Meanwhile, Rechatin's wife hung from a pole he was carrying on his shoulders. He performed the stunt without official permission, the day after he had been threatened with prosecution if he put into action a plan release himself from a straitjacket while being dangled upside down over the Falls from a helicopter.
Several times during his career, on top of tall buildings or overlooking precipices, he sat on a chair balanced on its back legs, which were perched on upside-down glasses which in turn sat on another chair, which was also propped up on glasses. One such stunt was in 1996 on the edge of the roof of Moscow's Rossiya Hotel, 144 feet up. Rechatin is perhaps most famous in his native France for spending six months in 1973 on a cable 66 feet above a supermarket in Saint-Etienne. Photographs from the stunt show that while he often walked along the wire, he could also sit on a small platform balanced on the cable. In one picture he is sitting down to shave.
Henri Julien Rechatin, tightrope walker: born Saint-Etienne, France 12 March 1931; married; died 27 December 2013.
Join our new commenting forum
Join thought-provoking conversations, follow other Independent readers and see their replies