Jay Cochrane: Tightrope walker who became a star in China when he made a 700-yard crossing of the Yangtze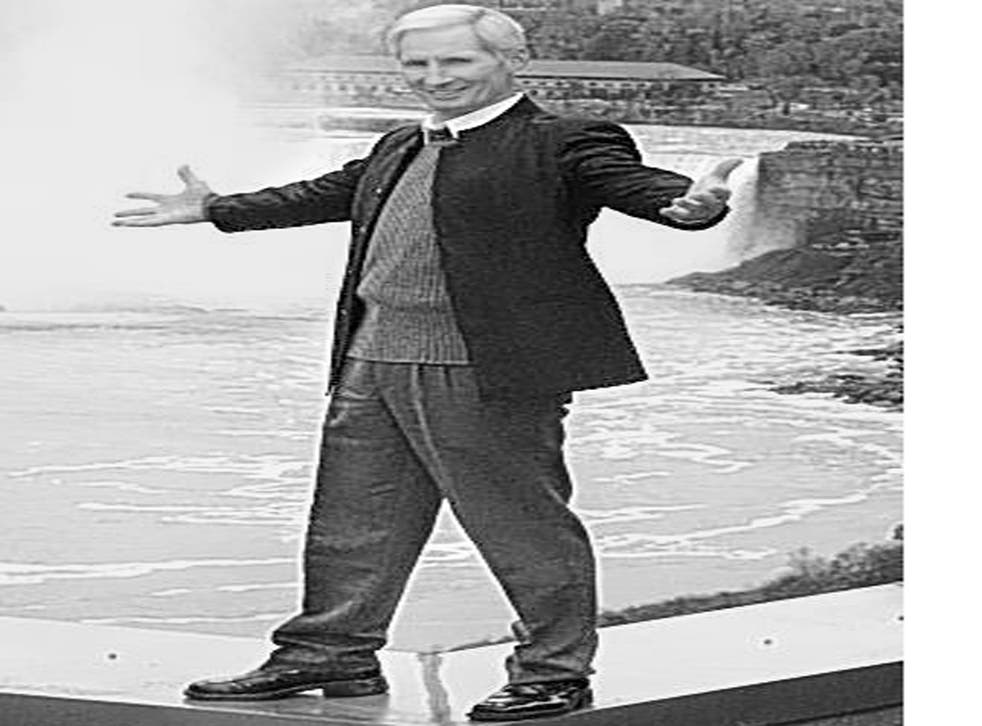 Jay Cochrane was a tightrope walker who set several world records. His greatest achievement was in 1995 when he walked more than 700 yards over 400 feet above the Yangtze River in China before a crowd of 200,000 and a live TV audience of 100 million. The feat made him a star in China – he appeared on a Chinese stamp and a school was named in his honour.
One of his world records had come in 1972 when he walked back and forth for a distance of two and a half miles on a 100-yard-long wire more than 100 feet above the Canadian National Exhibition in Toronto. He set another in 1981 when he lived on a high wire for 21 days in San Juan, Puerto Rico.
He was born in New Brunswick in Canada in 1944 and grew up in northern Ontario. He fell in love with tightrope walking when he was eight years old and ran away from home at 14 to learn the art. But things began painfully: in 1965 a tightrope 30 yards above the Varsity Stadium in Toronto collapsed and he suffered a broken pelvis, two broken legs and other fractures and was told he would never walk again. By 1970 he had recovered, however, and made a crossing 40 stories high between two skyscrapers to help mark the opening of the Hudson Bay Centre tower in Toronto. He went on to perform many other feats, such as traversing the towers of the Flamingo Hilton in Las Vegas.
In recent years Cochrane, who died of pancreatic cancer, performed several feats at Niagara Falls, including a 750ft-high walk in 2012, at the age of 68. He never used a net, and once said, "Nets are for two things: they catch fish, and I have a 96-year-old grandmother and they keep her hair in place."
Jay Cochrane, tightrope walker: born Saint John, New Brunswick, Canada 1 May 1944; died Niagara Falls, Ontario 30 October 2013.
Join our new commenting forum
Join thought-provoking conversations, follow other Independent readers and see their replies