Jim Godbolt: Colourful doyen of the jazz world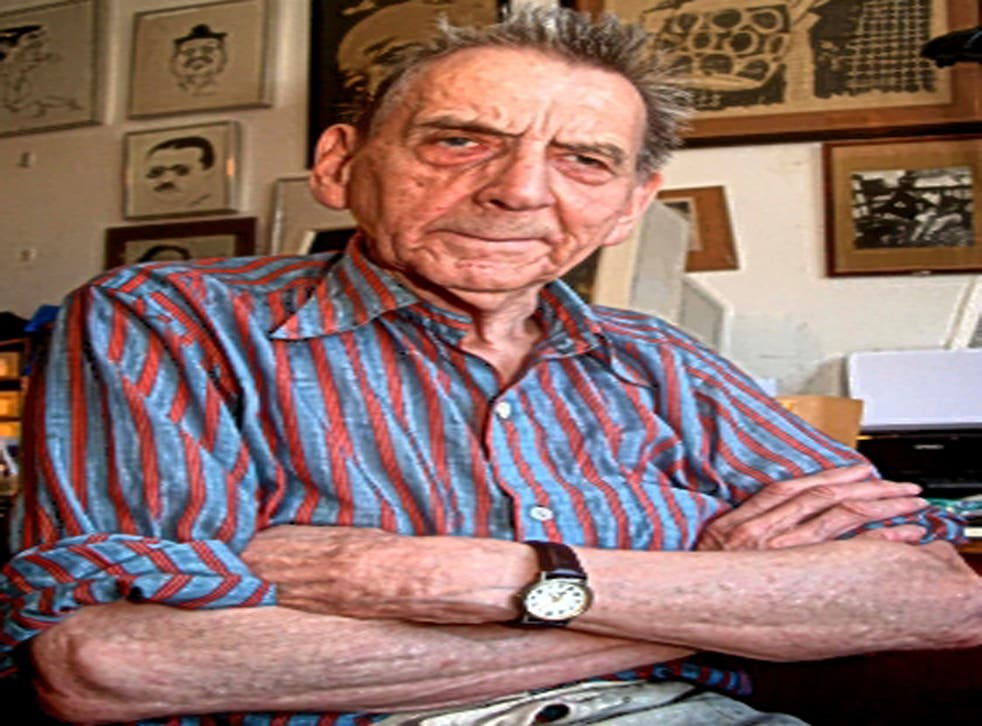 Jim Godbolt was one of those background figures who contribute much support to the jazz world, without receiving adequate recognition. Known as the author of two volumes on the history of British jazz, he worked in the music industry before beginning to write.
Less widely recognised were his editorship and personal contributions to the house magazines 100 Club (from 1979-84) and Jazz at Ronnie Scott's (1979-2006). Both venues continue to this day, but the publications were curtailed by changing management priorities, and in the latter case by a change of ownership.
Growing up in Sidcup, he was attracted to jazz as a teenager. A member of the local "rhythm club" (one of many societies dedicated to recitals of 78rpm records), he met Wally Fawkes, subsequently a fine clarinettist and cartoonist. National service in the Royal Navy took Godbolt to South Africa, a trip he chiefly remembered for the purchase of a cache of second-hand jazz records. Post-war work as the unpaid manager of George Webb's Dixielanders led to his running a short-lived magazine (Jazz Illustrated) and the first of several jobs as a band booking agent.
In the 1950s he was representing widely different musicians like Johnny Dankworth and Mick Mulligan, whose band-singer was George Melly. This was a period of considerable enmity between the fans of "modernists" like Dankworth and the more fundamentalist jazz that briefly entered the hit parade. After the popularity of trad jazz waned, Godbolt also worked successfully for The Swinging Blue Jeans "beat group". The writer's early career was recounted in All This and 10% (a reference to the then standard agent's fee), a 1976 publication subsequently trimmed by about half when it was updated in 1986 as All This and Many a Dog: Memoirs of a Loser/Pessimist.
His jaundiced outlook on life was confirmed when the Blue Jeans had their big record, "Hippy Hippy Shake": "Agents to whom I had never spoken before would ring and solicitously enquire after my health. Prior to this they hadn't been too concerned with my well-being, probably because they had never heard of me..." Retiring from this world in 1971, Godbolt found it impossible to survive on his writing, and worked for four years as a meter-reader for London Electricity Board. A committed vegetarian, he played from the mid-1950s to the mid-1970s with a Sunday cricket team of renegades from the music business called The Ravers.
The classic description of Godbolt in person was penned by Melly in Owning Up: "Thin and tense, his head with its pointed features crouching between his shoulders as though emerging from its burrow into a dangerous world, his eyes as cold and watchful as those of a pike in the reeds." Godbolt was briefly caricatured in the Daily Mail's strip-cartoon Flook, drawn by Trog (Wally Fawkes) with text by Melly.
A History of Jazz in Britain 1919-1950 was published in 1984 to general acclaim, but was not without its quirks. A significant theme of the protectionist attitude of the Musicians' Union, which excluded American players between the 1930s and 1956, was augmented by a detailed account of Godbolt's minor role in a couple of sanctions-busting events in 1949. The follow-up, covering 1950-1970, appeared in 1989, while the initial volume was reprinted with minor revisions in 2005 – and a 4CD set of remastered 78s of the period was annotated by the author.
Meanwhile, after starting the 100 Club newsletter, Godbolt offered a similar operation to the modernists at Ronnie Scott's. Despite a deceptively boring typeface and layout, and his often Dickensian turn of phrase, he tempted many guest contributors, including Trog and other cartoonists. Godbolt provided much of the text, crediting his gossip and opinion columns respectively to "Earwigger" and "Slawkenbergius" (the latter a fictional author in Tristram Shandy).
An earlier spin-off which he instigated was a 1986 BBC TV special featuring veterans of early post-war jazz who had performed at the legendary Club 11. He also drafted jazz-related obituaries (unsigned) for the Daily Telegraph until 1994, when his replacement was told that the obituary editor allegedly "enjoyed imitating Godbolt, to general hilarity in the office".
Self-deprecating to a fault, Jim's autobiographical memoir had already characterised his generation of jazz fans, using the verdict of a music industry colleague: "You people! You make me laugh! You and your scratchy old 78s!"
James Godbolt, writer and booking agent: born Wandsworth 5 October 1922; died Hampstead 9 January 2013.
Join our new commenting forum
Join thought-provoking conversations, follow other Independent readers and see their replies