John Coates: Film producer best known for 'The Snowman' and 'Yellow Submarine'
While he liked to remain faithful to the source material, he also gave his directors creative freedom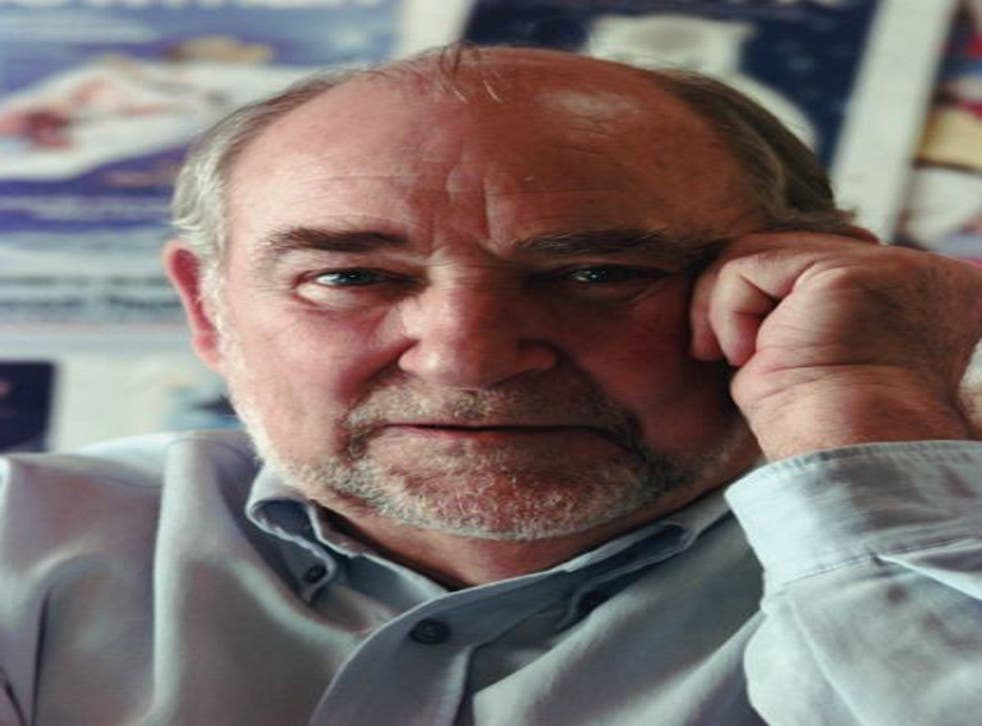 Although he had no artistic skills himself, John Coates had an eye for literary works that lent themselves to animation. His greatest achievement was producing The Snowman, the cherished short film based on the author and illustrator Raymond Briggs' wordless children's book. The story of a boy dreaming of adventures with a snowman that comes to life was screened during Channel Four's first Christmas, in 1982, and has become a permanent fixture in the festive schedules ever since.
The Snowman was an example of how Coates ensured that his productions were faithful in style to the original works but gave directors – in this case, Dianne Jackson – the freedom to experiment and embellish. She and her animators recreated the pencil-crayon look of Briggs' book but added a sequence in which James and the Snowman visit Father Christmas, flying over city lights, cruise ships and snow-filled landscapes on their way to the North Pole.
This became the film's centrepiece, accompanied by the St Paul's Cathedral chorister Peter Auty's performance of "Walking in the Air" – later a hit single for Aled Jones – from the mesmerising score by Howard Blake that was an equally triumphant component of the 26-minute production. The film's enduring appeal has resulted in a 30th-anniversary sequel, The Snowman and the Snowdog, which will be broadcast on Channel Four this Christmas, dedicated to Coates, who co-produced it.
Born in Surrey in 1927, Coates was a nephew of the film mogul J Arthur Rank and attended Stowe School, Buckingham. He served as an officer in the 11th Hussars cavalry regiment after the Second World War before joining the Rank Organisation in 1948 as a trainee, studying exhibition, production and distribution. Switching to its international distribution arm, he worked in the Far East and Spain.
In 1955, Coates became assistant to the controller of programmes at Associated-Rediffusion, which launched commercial television in Britain as the ITV London weekday franchise holder. Two years later he teamed up with the Canadian animator George Dunning, who was looking for a business director to run his newly established TV Cartoons. By 1961, when it became known as TVC London, the company was producing 100 commercials a year. It brought to screens household brands such as Sunblest, Maxwell House, Frosties and Mr Sheen.
TVC's big break came with the chance to create the cartoon opening title sequence for the second Pink Panther film, A Shot in the Dark (1964). Then it produced The Beatles cartoon series (1965-69), at the height of the Fab Four's fame, and the feature film Yellow Submarine (1968).
Surreal and visually stunning, the fantasy film – conceived to fill the contracted requirement for a third Beatles film following A Hard Day's Night and Help! – was directed by Dunning, with Coates as production supervisor. The psychedelic style, including cut-outs of colourised photographs, influenced other animators, notably Terry Gilliam, in both Do Not Adjust Your Set and Monty Python's Flying Circus.
Despite the picture being a worldwide hit, TVC lost money after being paid a fixed fee for producing it and going over budget. Commercials and sponsored films for the Coal Board and other organisations remained the company's bread-and-butter business. Following Dunning's death in 1979 Coates became managing director and was able to expand its roster of film and television production, running it as a boutique-style animation studio.
The launch of Channel Four in 1982 provided a major new outlet for independent production companies. Seizing the opportunity, Coates persuaded it to commission The Snowman, with a £100,000 budget. When costs soared to £500,000, TVC met the shortfall and Coates even remortgaged his house. The Snowman won a Bafta Award as Best Children's Programme and was nominated for the Best Animated Short Film Oscar. TVC retained 30 per cent of associated rights and finally saw significant profits.
For 20 years, when it earned £9m annually at its height, Coates presided over a studio that won great respect for its lovingly made screen adaptations for television – of John Burningham's Granpa (1989), Raymond Briggs' Father Christmas (1991) and The Bear (1998), The World of Peter Rabbit and Friends (from Beatrix Potter stories, 1992-95), Posy Simmonds' Famous Fred (1996, nominated for an Oscar) and Kenneth Grahame's The Wind in the Willows (1995) and The Willows in Winter (1996).
There was also a 1986 feature film of the Briggs book When the Wind Blows, the timely story of a retired couple's naïve support for "the authorities" following a nuclear attack on Britain, after the real-life nuclear debate had been being reignited.
When TVC ceased production in 1997, Coates – who was remembered by many for conducting business over long, enjoyable lunches – considered it an achievement to have survived the recession of the early 1990s, in one year covering costs only with its royalties from The Snowman. He was subsequently executive producer of Ivor the Invisible (2001), based on another Briggs book, The Tale of Jack Frost (2004) and Pumpkin Moon (2005).
His sister, Anne, is a film editor who worked on pictures such as Lawrence of Arabia. Coates' first wife was Bettina Berg, whom he met in Madrid while working for the Rank Organisation. He is survived by their two children, Nicola and Julietta, and his second wife, Christine, an artist who worked on TVC productions such as Yellow Submarine (on which they met), When the Wind Blows and Father Christmas.
John Piesse Coates, film producer: born Reigate, Surrey 7 November 1927; married Bettina Berg (died 1989; two daughters), 2004 Christine Morgan; died Longfield, Kent 16 September 2012.
Join our new commenting forum
Join thought-provoking conversations, follow other Independent readers and see their replies