Mary McIntosh: Sociologist, writer and pioneer in the feminist and gay movements
Thursday 21 February 2013 19:00
comments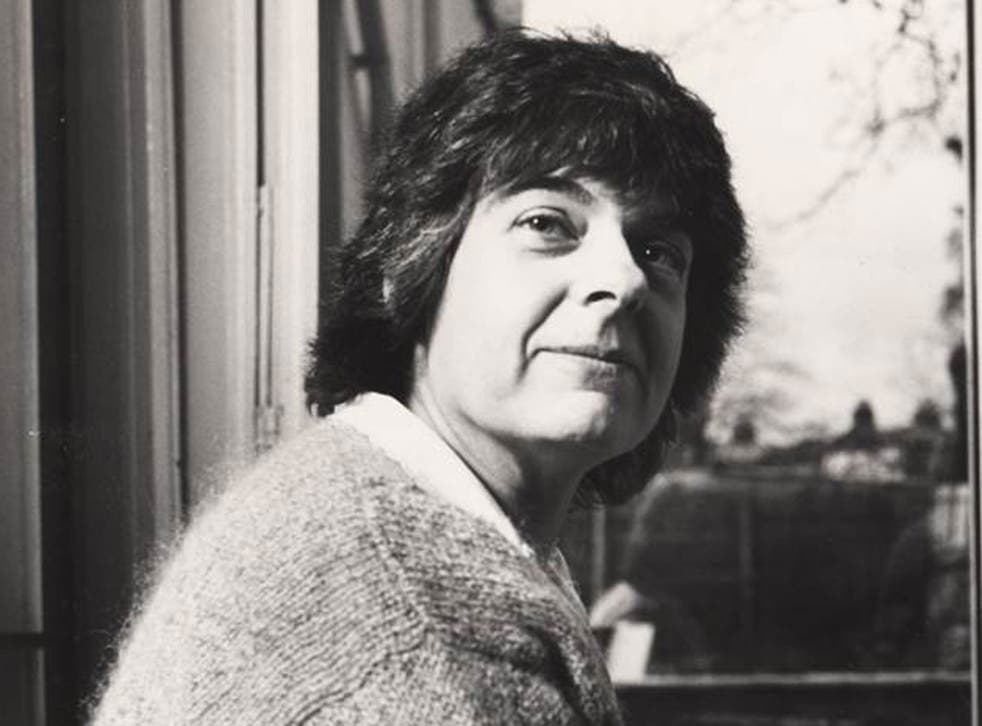 Mary McIntosh, the leading feminist sociologist and academic, was not scared of breaking boundaries. She was looked on as being one of the leaders of the "second-wave" of the feminist movement, and was also one of the founders of the gay and lesbian movement. McIntosh fought for equal rights, and both sexual and legal recognition for all. She was instrumental in making the academic world reconsider the sociological lives of gays and lesbians.
McIntosh, a strong, caring woman, who was born in Hampstead in 1936, was the daughter of socialist parents. Her brother Andrew McIntosh would become a Labour peer, and leader of the Labour Party on the Greater London Council. She was educated at High Wycombe High School, and then at St Anne's College, Oxford, where she studied Philosophy, Politics and Economics. She worked as a graduate student and teaching assistant in the sociology department at the University of California, Berkeley from 1958 to 1960, but was deported after being arrested following a protest against the House Un-American Activities Committee.
A committed Socialist and sometime member of the Communist Party, her initial interest was in the field of criminology. On her return to England, she became a research officer with the Home Office Research Unit. She left them to teach sociology at the University of Leicester from 1963 to 68; later she was to teach at the Borough Polytechnic (now South Bank), becoming a research fellow at Nuffield College, Oxford in 1972.
She had begun studying and writing about the sociology of homosexuality. Her paper "The Homosexual Role", published in 1968, argued that homosexuality was not a clinical pathology and that historical and cultural influences affected same-sex relations, changing them in meaning and practice. Much of her work was based on questionnaires and notes of meetings with gay men interviewed in Leicester and London.
Professor Miriam David, of the Institute of Education, University of London and a leading member of the Gender and Education Association, first met her in 1973 at Bristol University. She recalled the effect that she had: "She was incredibly inspiring when she came to give a talk. She was at the forefront of the new wave of feminism. 'The Homosexual Role' became one of the classical and foundational arguments for the development of the sociology of deviancy, homosexuality and also feminist sociology." She was also the only woman present who knew how to change the tyre of a broken-down car parked outside.
In 1968, McIntosh, along with the late Stan Cohen and Laurie Taylor, helped establish the National Deviancy Conference, a radical criminology group; and in 1975, she published The Organisation of Crime. The following year she became a member of the policy advisory committee to the criminal law revision committee dealing with sexual-offences issues, and played a major role in getting the homosexual age of consent lowered from 21 to 18.
She helped to found the socialist feminist magazine Red Rag, and in 1970 became a founding member of the Gay Liberation Front, eventually working towards creating contacts between the women's and lesbian movements. She played an active role in the campaign for women's legal and financial independence, too, which led to the Why Be a Wife? campaign. She also became involved with other campaigns for the right to define one's own sexuality.
She was very active in the British Sociological Association, helping to set up the women's caucus, and the first conference on sexual divisions and society in 1973. In 1972 she had become the first editor of Economy and Society, which she had helped to found, serving on it for the next six years. She was also part of the collective which established the socialist Feminine Review, bringing together political action and theory research.
In 1982 her book The Anti-Social Family was published. Written with her then partner, Michele Barrett, it looked at family as a social institution, and quickly became one of the leading contributions to the field of feminist and family sociology and social policy. Many of her edited books, including Sex Exposed: Sexuality and the Pornography Debate, edited with Lynne Segal, have been praised for making serious contributions to feminist studies. She was also a member of the board of directors of the publishers Lawrence and Wishart.
In 1975 she had moved from Nuffield College to take up a lectureship in sociology with Essex University. She became a senior lecturer in 1980, doing much to establish the reputation of the department for its work across all fields. She was a member of Senate from 1977 to 1980 and again in 1994. In 1986, McIntosh became the first woman head of the department of sociology.
On her retirement, McIntosh took up a new position, one well honed to her skills, at the Citizens Advice Bureau in Islington, North London. Her papers were donated to the London School of Economics, where many years previously she had helped to set up the UK Gay Liberation Front. She is survived by her partner of 23 years, Angela Stewart-Park, and by her son, Duncan Barrett.
Peta Steel
Mary McIntosh, sociologist: born London 13 March 1936; one son; died London 5 January 2013.
Join our new commenting forum
Join thought-provoking conversations, follow other Independent readers and see their replies