Max Bygraves: Entertainer who won the nation's hearts with his songs, TV shows and patter
Lionel Bart sold him the rights to 'Oliver!' for £350. Bygraves made a vast profit when he sold them on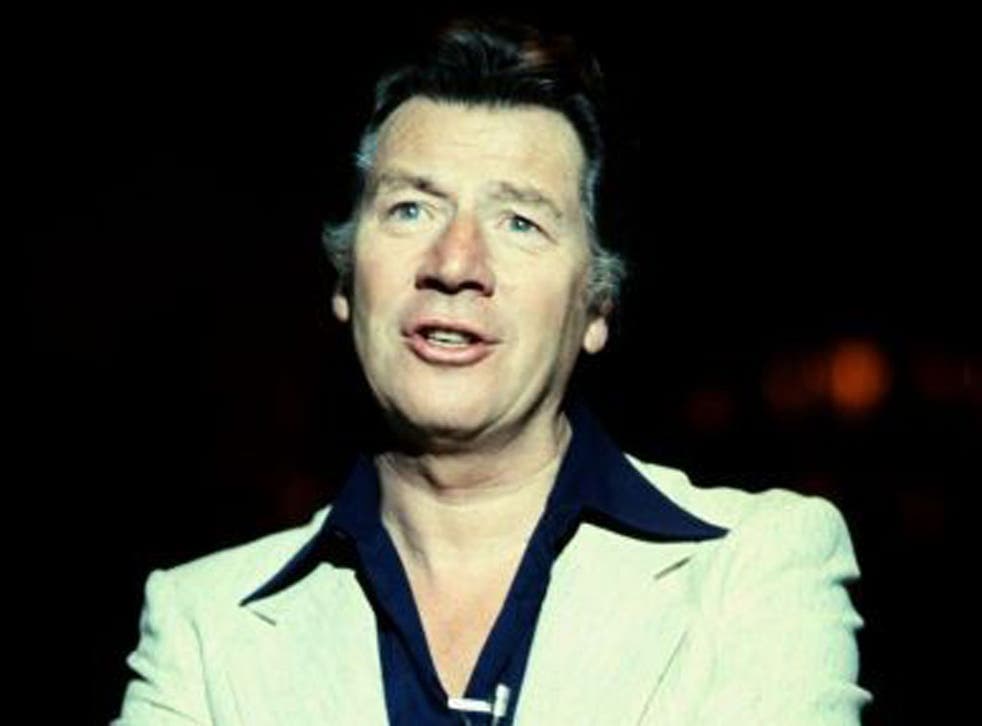 It is appropriate that two of Max Bygraves' catchphrases were "Big 'ead" and "I've arrived and to prove it, I'm here" as he was a confident, many would say conceited, entertainer. He was a skilled raconteur who could sing, dance and tell jokes, and he made hit records, feature films and many television series. He was a favourite of the Queen Mother and appeared in 20 Royal Command Performances.
Bygraves never forgot his humble upbringing as Walter William Bygraves in a two-room council flat in London's East End; he was born the second of six children in 1922. His father, a labourer on the docks, also fought as Battling Tom Smith of Bermondsey.
Bygraves saw Max Miller and Billy Bennett at the New Cross Empire and at 12 entered a talent competition singing "It's My Mother's Birthday Today". He recalled, "I won easily. It's not hard to win when you are a boy soprano singing a sentimental song in tattered clothes with a half-starved dog." He performed as a soloist at Westminster Cathedral, but left school at 14.
Bygraves became a messenger for an advertising agency, carrying copy to Fleet Street. The agency closed when war was declared and Bygraves helped to build air-raid shelters in Bermondsey. He joined the RAF and on his first night at RAF Cardington impersonated Max Miller during an impromptu entertainment and became known as Max Bygraves.
Although he worked as a fitter, he was entertaining whenever he could. A WAAF sergeant, Blossom Murray, praised his singing of "If I Had My Way" and soon they were courting. They were married in 1942. Following demob Bygraves worked on a building site and entertained in pubs in the evening. He toured for 16 weeks in a variety show, For The Fun Of It, with Frankie Howerd. Howerd introduced Bygraves to Eric Sykes and they wrote routines for Bygraves' stage work. When Frank Sinatra asked for a cup of tea during his UK concerts, they wrote a parody in which Sykes made Bygraves a drink while he was performing. They often repeated the routine, notably at a Royal Command Performance.
Bygraves made his first appearance at the London Palladium supporting Abbott and Costello and it became a home for home. In 1951 Judy Garland invited him to join her at the Palace Theatre in New York. Bygraves recreated the Fred Astaire role in "A Couple Of Swells" with her, but had to leave after five weeks to fulfil his engagement for Cinderella in Newcastle.
The radio show Educating Archie, written by Sykes, had a audience of 20 million and featured Peter Brough and his doll, Archie Andrews. Despite the impressive supporting cast of Julie Andrews, Tony Hancock, Hattie Jacques and Bygraves, it is hard to credit that the country's top radio act was a ventriloquist. Max Bygraves, who played Archie's teacher, told me, "Roy Speer was the producer and one day, in all seriousness, he said to Peter, 'We're picking you up loud and clear but could you move Archie in a bit?'"
The concept for Educating Archie came from Wally Ridley, who produced Bygraves' records for HMV. He commented, "Max's great talent was that he could punch lines, which was absolutely great for us. We'd give him songs with very short lines and he'd punch them out marvellously. Give him a long line and he would stumble over it, although I just flipped when I was given 'Gilly Gilly Ossenfeffer Katzenellen Bogen By The Sea'. I thought, 'Fabulous, fabulous, this is a major hit for us.' I took it to Max and his wife, Blossom, said, 'That's no good, what does it mean?', which was absolutely sweet. People who are not 'of songs' don't understand how they work. The song was absolutely perfect for Max and its whole secret was 'What the hell does it mean?"
In November 1952 Bygraves featured on the UK's first record chart with a parody of Frankie Laine's western songs, "Cowpuncher's Cantata". He had hits with the sentimental "(The Gang That Sang) Heart Of My Heart" (1953), the dreamy "Mr Sandman" (1955), the uplifting "Heart" (1957), the perennial "Jingle Bell Rock" (1959) and had his biggest success with the singalong "Meet Me On The Corner", which reached No 2 in 1955. "Tulips From Amsterdam", a German song with an English lyric by Dick Rowe, was a Top 10 hit in 1958, but the B-side, "You Needs Hands", won Bygraves an Ivor Novello award for his pseudonymous songwriting. "I picked a name out of the telephone book and called myself Roy Erwin," he said.
In 1959 he asked Lionel Bart to amend the risque lyric to the title song of his musical, Fings Ain't Wot They Used T'Be, and had another hit. Bart offered him the rights to his new musical, Oliver!, for £350. Bygraves bought it and recorded "Consider Yourself". He made a vast profit when he sold the rights to Essex Music.
Bygraves had a stream of novelty songs including "When You Come To The End Of A Lollipop", "What Noise Annoys An Oyster" and "You're A Pink Toothbrush". He would spring to their defence: "A lot of the novelty songs I've recorded have been very well written. You listen to 'You're A Pink Toothbrush' and you'll see that it is as good as any of the novelty songs George Gershwin wrote." Bygraves told me he had turned down a song called "I Haven't Had A Bang Since Bonfire Night".
Bygraves made his first films in 1949, Bless 'Em All and Skimpy In The Navy, and he was part of the all-star cast for Tom Brown's Schooldays in 1951. His most demanding role was in Spare The Rod (1961), a British Blackboard Jungle, but Bygraves never fulfilled his potential as an actor: "Alfred Hitchcock had seen me in Spare The Rod and A Cry From The Streets and he offered me a leading part in Frenzy, which was being made in London. I was booked for three weeks at the Golden Garter in Manchester and we tried to find some way of doing it by travelling with a police escort but it didn't happen. It was one of my great losses as it would have been a very good thing for me."
During the 1950s, Bygraves bought the first of many Rolls-Royces with the numberplate MB 1. The family took holidays on the Italian Riviera and after discussing this with Sykes, Bygraves turned his experiences into a TV sitcom, Roamin' Holiday (1961). Bygraves' series Max ran for four years and featured his son, Anthony. Another popular series was Max Bygraves At The Royalty (1973). He also took over from Bob Monkhouse in Family Fortunes (1980), but stopped after two years.
In 1972, Bygraves stumbled on an idea which would lead to million-selling albums. "I went to my mother's house – she's always got the radio on – and one day it was silent. I said, 'Is the radio broken, mama?' She said, 'No, I can't stand the music nowadays, it's all bomp, bomp, bomp'. I was going into the studio to make a record and as we had a bit of time, I said, 'It's my mother's birthday soon, can I do some old songs?' For the next 20 minutes I sang anything that came into my head and Cyril Stapleton who was making the recordings said, 'This is a good sound, there must be a market for this.'" The Singalongamax series started in 1972 and sold millions of copies. Spin-offs like Singalongamaxmas and Singalongawaryears also did well. His biggest album was with the double LP 100 Golden Greats (No 3 in 1976). He revived the narration "Deck Of Cards" (1973) and was popular in Australia with "Any Dream Will Do" from Jesus Christ Superstar. Many of his own songs were nostalgic, such as "Back In My Childhood Days" (1976), and he wrote an album about his famous acquaintances, Maximemories (1981).
Educating Archie provided Bygraves with catch-phrases and one of them, "A Good Idea, Son!", was the title of his first TV series in 1953. However, the impressionist Mike Yarwood took a casual sentence from one of his records, "I wanna tell you a story", and turned it into a catchphrase which Bygraves quickly adopted. He called his autobiography I Wanna Tell You A Story (1976), and followed it with a novel, The Milkman's On His Way, the following year..
In later years Bygraves devised a one-man show of story and song. He moved to Australia, and had suffered from Alzheimer's disease in recent years.
Walter William Bygraves, singer, comedian and actor: born London 16 October 1922; OBE 1982; married Blossom Murray (two sons, one daughter); died Queensland 31 August 2012.
Join our new commenting forum
Join thought-provoking conversations, follow other Independent readers and see their replies