Michael Winner: Film director best known for 'Death Wish' who later became a restaurant critic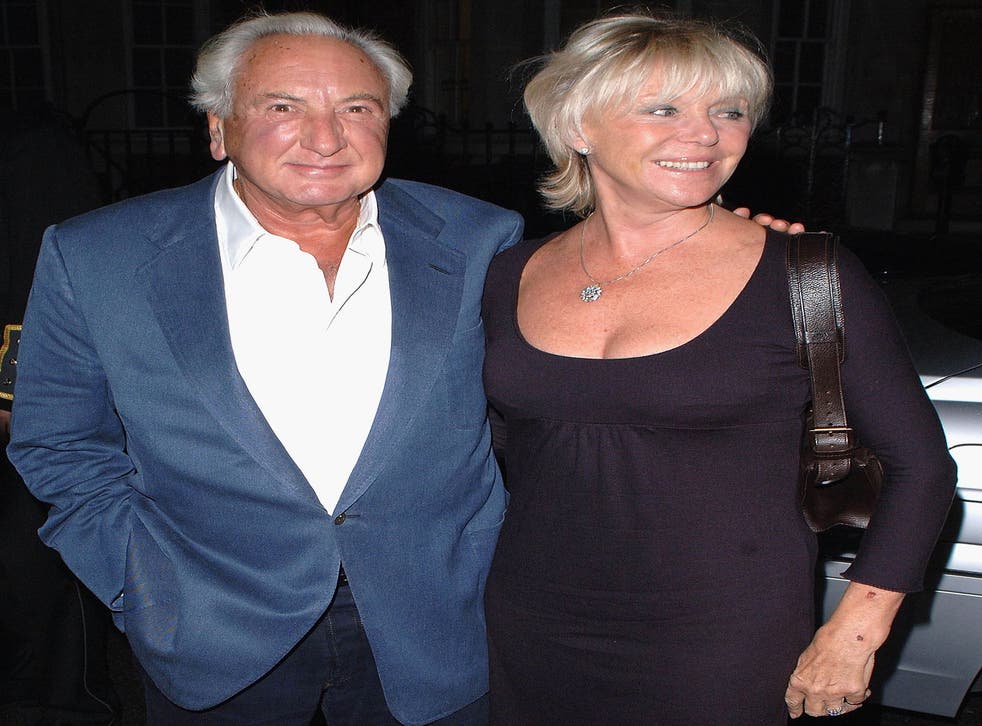 Michael Winner belonged to that peculiar group of celebrities famous largely for being famous. By the time of his death he had been a film-maker for more than half a century, but he had not completed a picture since Parting Shots in 1998; that black comedy, about a man who hires an assassin to kill him, had the distinction of being the worst-received effort in a career that, for the three decades before his death, had been met mostly with critical contempt and public indifference.
But Winner was unmistakably a prominent figure, if not a celebrated one, in British popular culture. Secrets of his love life were big news in the tabloids in the 1990s (for several years he was in a relationship with the actress Jenny Seagrove). His ruddy face, topped by a halo of white candyfloss hair, beamed out from chat-shows and television advertisements; indeed, an entire generation knows him only from the insurance ads that gave him his own catchphrase ("Calm down dear, it's a commercial"). And he had arguably become more associated with his decadent lifestyle – private jets on standby; an art collection including over 700 English and Dutch paintings hung around his 46-room Victorian mansion in Holland Park, west London – than with any of the movies that had made his reputation.
He was born to George Winner, a property developer, and his wife Helen in London in 1935, and educated first at St Christopher's, a Quaker boarding school in Letchworth (Cheltenham College had refused him because, he said, "their Jewish quota was full"), and then at Downing College, Cambridge, where he read Law. His early ambitions were journalistic. He was writing a syndicated newspaper column of celebrity interviews for the Kensington Post at the age of 14, and later edited Varsity.
After a short stint on the London Evening Standard, Winner began making films for the BBC, and quickly graduated to his first feature assignment – Play It Cool (1962), with Billy Fury and Helen Shapiro. Winner was well-placed to document the shifting mores of the Swinging Sixties, and his zaniest films from that period – The System (1964), photographed by Nicolas Roeg, which won Winner acclaim in the US, The Jokers (1966) and I'll Never Forget What's 'isname (1967) – can be seen now as consistent with the spirit of Richard Lester.
His popularity brought offers from America, and he made his first film there, the western Lawman, in 1971. Subsequent features could be either unsubtle, tough-nosed action movies such as The Mechanic (1972), Scorpio or The Stone Killer (both 1973), or more fanciful projects that tended toward the wilfully perverse: The Nightcomers (1971) was a reimagining of Henry James's The Turn of the Screw, made all the more bizarre by a cast that featured an Irish-accented, pre-Godfather Marlon Brando alongside Stephanie Beacham and Thora Hird; Won Ton Ton – The Dog Who Saved Hollywood (1976) was a sentimental, all-star canine comedy; The Sentinel (1977) was an exploitative horror movie that attempted to cash in on the success of The Exorcist and The Omen, and controversially starred actual disfigured and disabled people as objects of terror in a climactic "freaks' parade".
Winner had the biggest hit of his career during this period with the 1974 revenge thriller Death Wish, starring Charles Bronson, whom Winner had already directed in three other pictures, as an ordinary man driven to violence by the rape and murder of his wife and daughter. While hardly explicit by modern standards, the film remains as insidious as they come, parading a casual racism that would become more pointed in the 1981 and 1985 sequels, both of which were directed by Winner.
Bronson himself voiced concerns over his director's attitude toward the female characters in those movies. "Winner is a very sadistic man," he said. "He loves women jumping out of windows and landing on picket fences. Also women getting raped. He is very hard on women." The films briefly became the subject of revived notoriety in 1984 when the New York commuter Bernard Goetz shot four muggers on the subway in an incident reminiscent of Death Wish.
Between entries in the Death Wish cycle, Winner's output continued to be characterised by an unusual schism between the sadistic and the frivolous. In the former category were brutal thrillers such as Scream For Help (1984) and Dirty Weekend (1993), which played like a female-led re-run of Death Wish; in the latter were Winner's starry but unnecessary remakes – a London-set take on The Big Sleep (1978) with Robert Mitchum as Philip Marlowe; Faye Dunaway stepping into Margaret Lockwood's boots as The Wicked Lady (1983) – and leaden comedies such as Bullseye! (1990), whose comic impact relied on Roger Moore and Michael Caine performing pratfalls in the manner of men half their age.
More fascinating than any story that Winner ever committed to celluloid was his relationship with his mother. He rarely discussed his father in interviews, beyond proclaiming him "an angel". It was his mother who remained the dominant influence over his life, even after her death in 1984, when he would speak frequently and at great length about her gambling addiction, on which he claimed she had wasted the equivalent of £25m of the Winner fortune.
Helen Winner's life as a gambler far overshadowed her maternal duties, if the account of her son is to be believed. Winner junior often spoke forlornly of his Bar Mitzvah, which his mother transformed into a poker party while he sat alone in the bedroom among her friends' mink coats. After his parents moved to Cannes in the early 1970s, her habit deepened, and following his father's death in 1972, Winner would be called upon to send money from London to settle her debts.
"Before they moved to France, my father proudly showed me his collection of paintings and antiques in the house I now occupy. 'Michael, one day this will be yours,' he'd say. But they all went to pay Mumsy's casino debts. She'd literally take a painting off the wall, put it in a taxi, tout it round the dealers of Cannes and Monte Carlo, collect the cash and go back to pay off the casino."
Winner would receive legal demands from his mother demanding that he pay back non-existent loans, or return valuables that she had given him as gifts. He attributed her behaviour to a traumatic upbringing in Poland, during which she had witnessed the public humiliation of Jews. But much of his own life seemed to have been spent compensating for the lack of interest and affection that she had given him. "I didn't understand it at all. She was not interested in me and my considerable achievements."
Critical opinion of Winner's film work has in Britain often been obscured, or at least polluted, by a disapproval of the ostentatiousness, the tendency toward self-promotion, that undoubtedly resulted from this volatile mother/son relationship. Foreign eyes have sometimes been less clouded. The esteemed American biographer and film writer Lee Server, for instance, saw Winner's "radical" retooling of The Big Sleep as "more faithful to the original novel than [Howard] Hawks's version", and defended the director as "a colourful, smart, and waspishly funny movie-maker".
Possibly cinema was the one area in which Winner's famous bullishness eventually deserted him. Late in his career, he declared directing to be nothing more than one of his hobbies, no more or less important than his other pursuits. He was loved by readers, and feared by restaurateurs, for his splenetic restaurant columns in the Sunday Times (collected in the book Winner's Dinners, 1999); sub-editors on the paper were said to be bewildered about the failure of Winner's reviews to fill the allotted space on the page, even though the word-count was correct, until they realised it was because he used the word "I" so much.
He wrote three volumes of memoirs, Winner Takes All ( 2004), Unbelievable! (2010) and Tales I Never Told (2011), ans well as several books about food, including The Fat Pig Diet (2007) and Winner's Dinners: the restaurant and hotel guide (2009).
He also became a keen gardener, and found time to make table mats: "I buy cheap prints and then put on six coats of varnish and cut the felt. On my obituary they'll say 'M. Winner, Film Director and Table-Mat Maker'". Or if things get really bad, it might just be, 'M. Winner, Table Mat Maker.'"
In 2006 Winner said he had been offered an OBE but had turned it down, adding, "An OBE is what you get if you clean the toilets well at Kings Cross station." He had suffered much ill-health in the last few years of his life, and was told last year by liver specialists that he had 18 months to live. In 2011 he had married Geraldine Lynton-Edwards, who he had known since the mid-1950s. In December he announced that he was ending his restaurant column: "Geraldine says it's time to get down from the table. Goodbye."
Michael Robert Winner, film director and writer: born London 30 October 1935; married 2011 Geraldine Lynton-Edwards; died London 21 January 2013.
Join our new commenting forum
Join thought-provoking conversations, follow other Independent readers and see their replies