Obituary: Jonathan Ollivier: Dancer who performed powerful, emotional roles with Matthew Bourne's New Adventures company
Like many male dancers, he first caught the ballet bug because his sisters went to classes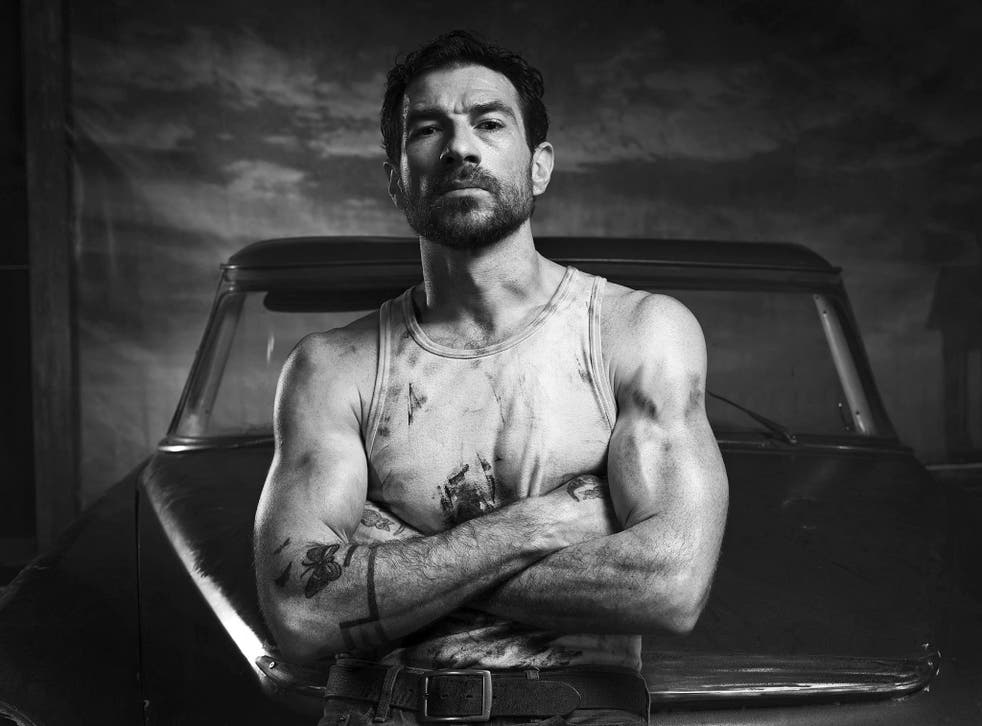 Jonathan Ollivier had everything a dancer could wish for: he was tall, dark and handsome, he had a powerful stage presence – and his performance backlist was full of ballet heroes and rugged villains.
He made his debut with Matthew Bourne's New Adventures company in 2009, dancing the Swan in Bourne's all-male Swan Lake. He was as popular off stage with his fellow dancers as he was on stage with his many fans; at home, he had two small boys, Lucas, aged six, and Isaac, nine months. But it was all cut short when he was involved in a collision between his motorbike and a Mercedes in central London on Sunday. Despite paramedics and an air ambulance, he was pronounced dead at the scene.
He had been due to appear just a few hours later at Sadler's Wells Theatre, heading the cast for the final performance of Bourne's The Car Man, whose story fuses elements of Bizet's Carmen with the novel and films The Postman Always Rings Twice. The four-week run won rave reviews for New Adventures, but Ollivier had been "off" through injury during the first weeks, returning in the final week to the role of Luca, the handsome stranger who walks into a 1960s Mid-West town one day and shatters the lives of the small Italian-American community. He had, in the words of the Daily Telegraph's reviewer, "the brooding power and danger of a matador".
Jonathan ("Jon" or "Jonny") Byrne Ollivier was born in Northampton, where he grew up in a one-parent family after his father, a builder, left when he was two. Like many male dancers, he first caught the ballet bug because his sisters went to classes. "One day, one of the teachers asked my mum if she wanted to leave me to do a class so that she could go off and do some shopping," he once explained. He was about seven – and he immediately loved it.
When other boys on his council estate hassled him about his hobby, it only made him more determined, and aged 16 he was accepted into the Rambert School of Ballet and Contemporary Dance in Twickenham. One of his teachers there, Hope Keelan, remembers him as an outstanding pupil, with a single-minded commitment to classical ballet, the most gruelling of the disciplines, where other pupils are often more interested in contemporary dance.
Although he had been well taught in Northampton, he had not had the advantage of the early full-time training provided at vocational establishments like the Royal Ballet School. So there was much catching up to do in a short space of time. "Yet he was extraordinary, with huge potential and a big, magnetic presence," Keelan says. Because he didn't have a grant, he took a job, as did several other students, working at nearby Heathrow Airport after a full day in classes or at weekends.
On graduating in 1996, he was accepted into the Cape Town City Ballet, a company with ties to the Rambert school. He gained important experience there, was promoted to principal in 1999, and met his future wife, the ballerina Desiré Samaai.
Returning to England, he joined Northern Ballet Theatre (now Northern Ballet) in 1999 and quickly rose to principal dancer, creating the role of Stanley in Didy Veldman and Patricia Doyle's A Streetcar Named Desire. When the present director, David Nixon, arrived in 2001, he seized upon Ollivier's acting instincts and charisma. Ollivier was Heathcliff in Wuthering Heights, the titular count in Dracula, Hyde in Jekyll and Hyde and much more.
He was nominated as Best Male Dancer at the 2003 National Dance Awards, alongside Carlos Acosta, the citation describing him as "a strong partner, fine actor and a dancer of extraordinary physical and emotional intensity", and in partnership with Samaai (also a member of Northern Ballet) he was nominated for a 2004 award.
In 2007 he moved to the Alberta Ballet in Canada and two years later joined New Adventures. In addition, he danced with the Michael Clark Company between 2011 and 2013 and appeared in the first UK tour of the musical Dirty Dancing, from 2011-12.
He had a perfect physique for ballet, long-limbed, and very masculine. "You can have all the talent, but if you're not a good shape, it's not going to work," says Ross McKim, former principal of the Rambert school. But the fact that he was still dancing at 38 also attests to a well-assembled technique.
Many people talk of Jonathan Ollivier's charm; Bourne calls him "a true gent"; a fellow dancer says he was always one of the lads, with his Travolta-ish leather jacket and motorcycle. McKim considers his death a terrible loss for the future. On his regular visits to his old school, it was clear that he had the humility and thoughtfulness to make the transition from dance star to an inspiring teacher or director.
He is survived by his wife, two sons, three sisters and mother.
Jonathan Byrne Ollivier, dancer: born Northampton 26 April 1977; married Desiré Samaai (two sons); died London 9 August 2015.
Join our new commenting forum
Join thought-provoking conversations, follow other Independent readers and see their replies