Paul Mazursky: Director and screenwriter whose work explored sex, marriage and the social mores of the Seventies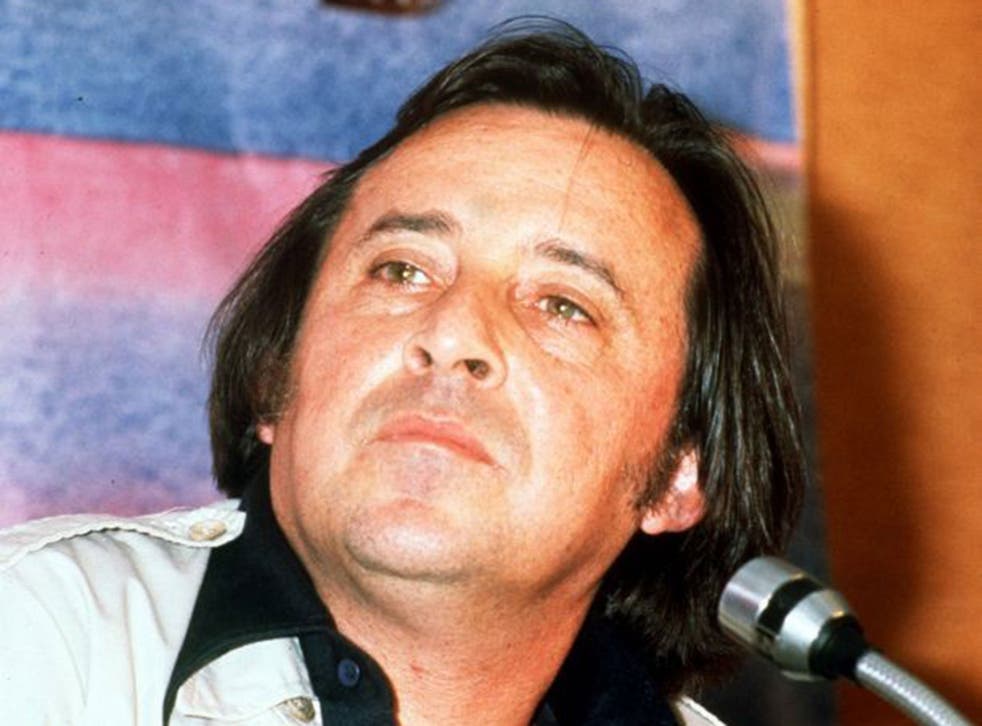 Paul Mazursky was an Oscar-nominated screenwriter and director whose films such as Bob & Carol & Ted & Alice, An Unmarried Woman and Enemies: a Love Story explored sex, marriage and social mores as sharply drawn comedies of errors.
He had a parallel career as an actor who appeared in more than 70 film and television roles. He played a juvenile delinquent in Blackboard Jungle (1955), appeared in episodes of The Twilight Zone and played small roles in his own films. More recently he appeared in on HBO series including The Sopranos and Curb Your Enthusiasm.
That background made him a fine judge of actors' abilities beyond the roles that had stereotyped them. Perhaps most revealingly, he cast Art Carney – best known as sewer worker Ed Norton in the 1950s sitcom The Honeymooners – in his Academy Award-winning portrayal of a senior citizen on the road to uneasy self-discovery in Harry and Tonto (1974).
The theme of searching, and the bittersweet revelations that often result, defined many of his films. The film historian Richard Corliss wrote that he was "likely to be remembered as the filmmaker of the Seventies... No screenwriter has probed so deep under the pampered skin of this fascinating, maligned decade."
Mazursky was an acquired taste whom many critics, including Pauline Kael, acquired. She championed him as "a comic poet" in the tradition of Fellini, and many of his best-known works capture the exhilarating sense of barriers between drama, satire, romantic comedy and unsettling realism being defied.
He was born in Brooklyn in 1930. His father was a labourer; his mother went to the pictures frequently, taking along their only child. "I would stay out of school all day, and we'd sit in the movies and eat popcorn," he recalled. "It was a little neurotic. By the time I was 12, I was already dreaming of being an actor. I'd go into the bathroom in our house, the only place you could be alone, and do imitations of Errol Flynn and Humphrey Bogart."
Attending Brooklyn College, he staged a production off-Broadway that caught the attention of Stanley Kubrick, who cast him in one of his earliest films, Fear and Desire (1953), as a soldier caught behind enemy lines. When the film flopped, Mazursky worked as a waiter in a health food restaurant and immersed himself as an actor and comedian in New York's theatre and club scene before turning to gag-writing. He and his writing partner, Larry Tucker, worked on The Danny Kaye Show and helped create the pilot for The Monkees.
During his years as a writer, Mazursky studied film editing and wanted to direct, but no studio would take a chance on a first-timer. He and Tucker began writing for the cinema, starting with I Love You, Alice B Toklas! (1968), which starred Peter Sellers as a straightlaced Los Angeles lawyer who discovers the wonders of marijuana-laced brownies.
The journeyman Hy Averback directed the picture, which won favourable reviews, but Mazursky and Tucker were seen as the big winners. The film captured the zeitgeist of the counterculture in a zippy mainstream comedy and ensured Mazursky's reputation as a man with his finger on the contemporary pulse.
The next Mazursky-Tucker project, Bob & Carol & Ted & Alice (1969), was a satire about swingers and the self-realisation tropes of the day. Mazursky said the idea came to him while attending the Esalen Institute, the healing retreat in Big Sur, California. He said several studios rejected the script as "too dirty" before Columbia gave the go ahead, agreeing that he should direct and Tucker produce. Starring Natalie Wood, Robert Culp, Dyan Cannon and Elliott Gould, it became one of the year's biggest-grossing films and sent Mazursky from near obscurity to Hollywood's front rank. The script earned an Oscar nomination.
The remainder of Mazursky's career was a succession of major hits and disastrous flops. More-personal, self-exploratory films sank, including Alex in Wonderland (1970), about a director coming off a hit film; Blume in Love (1973), about a Los Angeles divorce lawyer who goes to violent lengths to win back his ex-wife; and the semi-autobiographical Next Stop, Greenwich Village (1976).
On a tight schedule with little money, he then directed and co-wrote (with Josh Greenfeld) Harry and Tonto, in which Carney plays a widowed, retired teacher who is evicted from his New York apartment and travels with his cat to stay with his dislikable children.
Mazursky wrote and directed An Unmarried Woman (1978), a wryly observed story about the sexual upheavals of the 1970s. Jill Clayburgh earned an Oscar nomination playing a woman re-entering "the stream of life" after her husband of 16 years leaves her. The film earned Oscar nominations for best picture and for its script. A run of commercial failures followed, including Willie & Phil (1980), an anaemic attempt to re-create Jules and Jim, but his fortunes rose again with Moscow on the Hudson (1984), starring Robin Williams as a Soviet musician who defects and makes an uneasy adjustment to American life.
There were more plaudits for Down and Out in Beverly Hills (1986), a send-up of Hollywood nouveaux riches inspired by Jean Renoir's 1932 film classic Boudu Saved From Drowning. Nick Nolte starred as the hobo who insinuates himself into the lives of a pampered couple (Richard Dreyfuss and Bette Midler).
"I see the humour in a lot of things, even homelessness," Mazursky said. "Part of me wants to be slip-on-the-banana-peel funny. The other part wants to be significant, so if I can just slip on the banana peel significantly, I'm OK. It could be my downfall, but I see the comedy, the absurdity in life. If a movie is really great, it can make you laugh and cry at the same time. After all, that's what life does."
Mazursky's final Oscar nomination was for a script he wrote with Roger Simon, Enemies: A Love Story (1989), based on an Isaac Bashevis Singer story about a Jew so traumatised by the Holocaust that he finds himself unable to make decisions and winds up married to three very different women.
ADAM BERNSTEIN
Irwin (Paul) Mazursky, film director, screenwriter and actor: born Brooklyn 25 April 1930; married 1953 Betsy Purdy (one daughter, and one daughter deceased); died Los Angeles 30 June 2014.
© The Washington Post
Join our new commenting forum
Join thought-provoking conversations, follow other Independent readers and see their replies