Paul Motian: Musician known as one of the finest trio drummers in jazz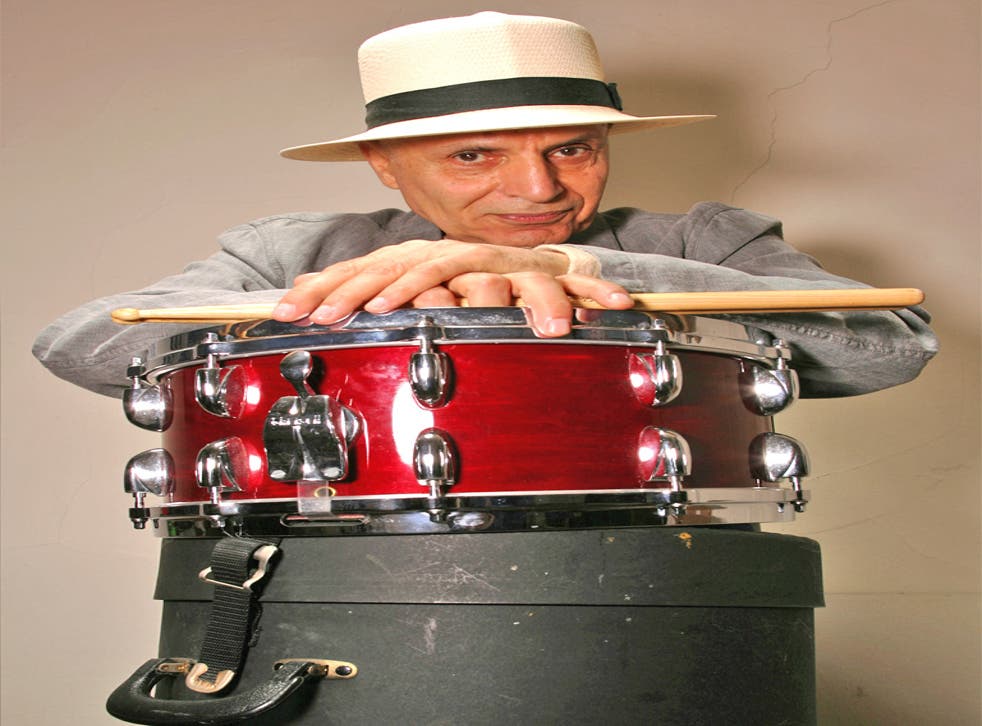 Come on, let's practise a free-form tune", said the pianist Chick Corea to the drummer Paul Motian. The contradictory wisecrack would not have been lost on Motian for, despite his constant forays into free playing, his roots were palpably in classic jazz.
When his Electric Bebop Band, with its two tenor saxes and two guitars, played "It Never Entered My Mind" it was not shamed by the ultimate version of the song by Stan Getz. Its steam-rollering of the impossible "Brilliant Corners" ran the version by its composer, Thelonious Monk, close in its brooding intensity.
The earlier part of Motian's career had reached its apex when he joined pianist the Bill Evans' trio in 1959. The bassist in that group was the ill-starred Scott LaFaro, who died in 1961 in acar crash. The trio was unique inthe way the players interacted with each other to create individual roles (incontrast with, for example, the Oscar Peterson trio, where the aim was tohighlight Peterson's piano playing). Motian freed up of the drummer byresponding creatively to Evans' improvisations, relegating simple accompaniment and time-keeping to a subsidiary role.
His later work with the more wide-ranging pianists Paul Bley and Keith Jarrett marked him out as one of the finest trio drummers in jazz. "Everything fell in my lap, sort of," he said. "I never tried to push things." That was the story of his musical career.
Motian grew up in Providence, Rhode Island where he began playing drums when he was 12. He joined the US Navy in 1950 and enrolled in the Navy School of Music in Washington. After his discharge in 1954, he studied at the Manhattan School of Music and simultaneously began to work professionally. His obvious expertise rocketed him swiftly into the top echelons and over the next four years he found himself in bands led by Gil Evans, Thelonious Monk, George Russell, Tony Scott, Stan Getz, Oscar Pettiford and Warne Marsh. He was on Bill Evans's first trio recording in 1956, having earlier played with Evans in the Tony Scott Quartet.
Motian played at New York's Half Note with Lennie Tristano from August to October 1958, moving on to join the hard-swinging pianist Eddie Costa the following winter. In 1959 he recorded with Zoot Sims and Al Cohn and played later in the year with Coleman Hawkins.
His independent road into trio drumming continued to develop throughout his time with Evans (he left the trio in 1963) and continued when he played first for the trio of the free pianist Bley (1963-64) and then on to his long stay in the one led by Jarrett (1966-77). "Paul was one of a kind," Jarrett said. "He was a musicians' drummer who thought about the music, not just the rhythm, and cast his own sound on everything he played. But he could play anything and with anybody."
During the period with Jarrett, Motian played and recorded with the Jazz Composers' Orchestra Association founded by Carla Bley and with Charlie Haden's Liberation Music Orchestra (at the time Haden was the bassist in Jarrett's trio). An inveterate sitter-in with avant-garde musicians, Motian even played with the folk-rock singer Arlo Guthrie, also appearing with him at the 1969 Woodstock Festival.
During the 1970s Motian began serious composing. His writing was original and forward-looking; he wrote and recorded the score for Peter Watkins' 1971 film Punishment Park. He began a 12-year association with ECM Records in 1972 with his first album under his own name, and in 1981 recorded Psalm, an album by his quintet that included the young saxophonist Joe Lovano and guitarist Bill Frisell.
Lovano and Frisell joined the 50-year-old Motian in a trio that was to last into the '90s and saw the two young men evolve into major jazz players. "Listening to his records while growing up guided me as a young player," said Lovano. "To actually play with him over the last 30 years has been amazing. From the time we started to play together in 1981 he and Bill Frisell and I were a family."
Motian put together the Electric Bebop Band in 1992. He didn't use a piano but had two and sometimes three guitars. Among its saxophonists were Joshua Redman and Chris Potter.
Motian stopped touring in 2004, but he lived in Manhattan, and continued to play regularly at the Village Vanguard in New York's Greenwich Village. He went on making albums too, and this year released The Windmills of Your Mind on the Winter & Winter label that featured Frisell and Petra Haden, the vocalist daughter of Charlie Haden.
"I learned so much from Paul," said Chris Potter, "I don't know where to start. His aesthetic instincts were on such a high level and he had the inner strength to trust them completely. He was so generous to me and all the other younger musicians he inspired. I'm so thankful I knew him."
Stephen Paul Motian, drummer, composer and bandleader: born Philadelphia 25 March 1931; died Manhattan, New York 22 November 2011.
Join our new commenting forum
Join thought-provoking conversations, follow other Independent readers and see their replies