Paul Sussman: Writer andarchaeologist hailed as 'theintelligent reader's Dan Brown'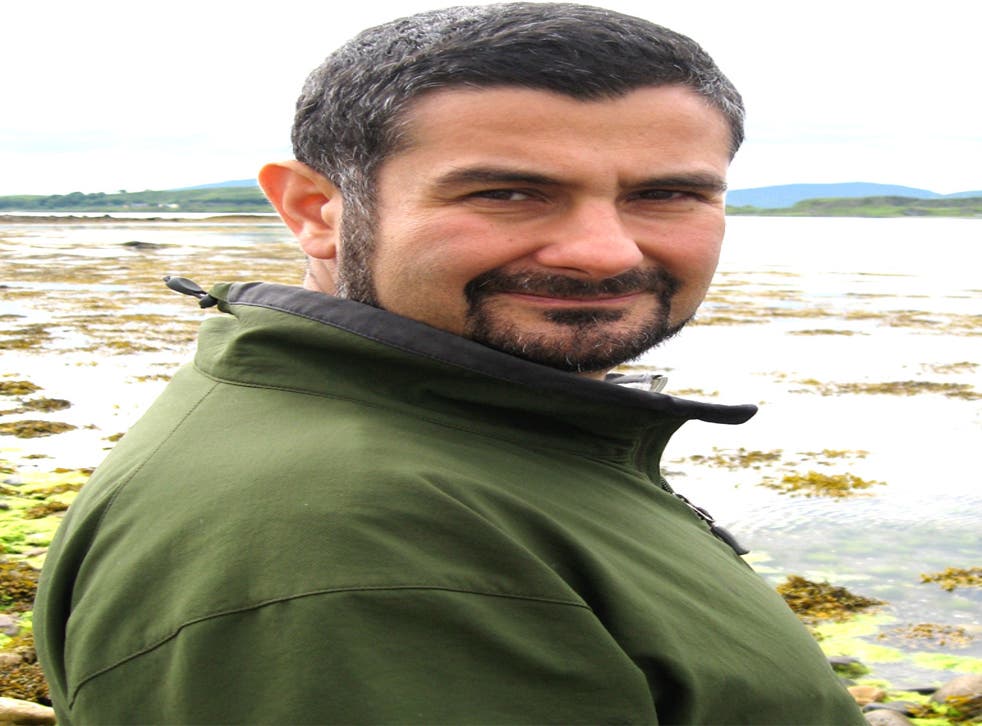 Paul Sussman, a former Big Issue columnist, one-time game show host and an archaeologist, became an acclaimed and best-selling author with a series of thrillers described by The Independent as "the intelligent reader's answer to The Da Vinci Code". He was much loved for his self-deprecating and laid-back demeanour, allied to his quick wit and humour.
Following stints as a gravedigger in France and a Harrods' cigar seller, Sussman conceded that his life "was never destined to follow a wholly conventional path." Apart from writing, his other passion was archaeology, and in 1998 he unearthed the only item of pharaonic jewellery to be have been excavated in Egypt's Valley of The Kings since the discovery of Tutankhamun's tomb by Howard Carter in 1922.
Born in Beaconsfield in July 1966, Paul Nicholas Sussman was the only son of Stanley, a sales manager for a textile manufacturer, and Sue, an actress-turned-psychoanalyst. After a few years in Hampstead the family moved to Northwood in north-west London. Schooled at nearby Merchant Taylors', Sussman read History at Cambridge. He fully embraced the collegiate lifestyle: he was in a thrash metal band, Meathead and the Turbohammers, represented St John's College at boxing, winning a blue, and won the Sir Joseph Larmor Award for his outstanding intellectual contribution to college life.
Graduating in 1988, Sussman drifted through his twenties with a variety of jobs, almost joining MI6; he also toured Europe in a "ground-breakingly execrable production" of Roald Dahl's James and the Giant Peach, with Sussman as Aunt Sponge. He even tried his hand at stand-up comedy and co-ran the TAD Theatre Group in Widnes.
Sussman's life changed when he joined The Big Issue in 1992, selling advertising space. After much pleading from Sussman for a writing role, the magazine's co-founder, John Bird, acquiesced, starting him off as a feature writer and film reviewer. His column of irreverent, humorous news stories from round the world earned him a band of devoted followers, and, in 1996, spawned his first book, Death by Spaghetti. He won several awards for his "In the News" satirical column.
After seven fruitful years in "an edgy, chaotic, madcap and gloriously stimulating environment," Sussman bewent freelance, working for a number of papers including The Guardian and The Independent as well as CNN. While also working as a co-presenter on L!ve TV's cable talent show, Spanish Archer, Sussman met his future wife, Alicky, a researcher. In his capacity as Pedro Paella, as contestants were introduced, Sussman would sing a humorous ditty about them on an inflatable guitar. Alicky recalled, "Although we were at the pits of our careers, I knew he was the one straight away and I think he knew as well." Following "a mountain-top proposal" in Egypt they married in 2001. She later became a producer and director of documentaries for the BBC.
Sussman's Auntie Joan was responsible for his love of archaeology, following a trip to the Tutankhamun exhibition at the British Museum in 1972. Fascinated by the treasures on display, the six-year old began extensive excavations in his back garden in the hope of discovering something similar. With age, he became a dedicated "mudlark," digging along the banks of the Thames.
Through acquaintances, Sussman was invited to act as the diarist on the 1998 Amarna Royal Tombs Project – the first new dig in the Valley of the Kings since 1922; thereafter, he returned annually for two-month digging sojourns. He soon found himself supervising and, incredibly, discovered the only item of pharaonic jewellery since the original excavations. It was a small rectangle plaque of beaten gold, stamped with the cartouche of the pharaoh Seti II.
Sussman was more taken aback by the assortment of other revealing artefacts they unearthed, including a pair of beer-jar stoppers; a collection of copper chisel heads; an ostracon, a small limestone flake, bearing a cartoon of a man masturbating; and the leftovers of someone's fish supper. He noted: "These are the remains not of living gods, but of the men who dug and decorated the tombs – people who went to work, sniggered at rude jokes, had a beer and a takeaway at the end of the day. People pretty much like you or me. That's why I love archaeology: because it doesn't just show us how different things were, but also how similar."
Thereafter, Sussman's passion for archaeology and writing, added to a passion for Middle Eastern politics and current affairs, were fused in his debut novel The Lost Army of Cambyses (2002), which weaved the unexplained story of the 523BC disappearance of a Persian army in the Sahara with the investigation conducted by Inspector Yusuf Khalifa of the Luxor police into three seemingly unrelated murders and the explosive politics of modern Egypt. The book was described by one reviewer "as complex as a hall of mirrors and almost as gripping as a death threat".
His second book, The Last Secret of the Temple (2005), encompassed what was becoming Sussman's trademark – "not just a tightly plotted, richly observed, thought-provoking thriller, but one with a soul." He pushed the Dan Brown buttons, a review went, "adding plenty of satisfying twists and turns, and grounds the story in the violence and intrigue of the current Israeli-Palestinian conflict." The Hidden Oasis (2009) was hailed as "an intelligent, compelling, beautifully written thriller."
With global sales of over two million, his first three books were translated into 33 languages. Five days before his death from a ruptured aneurysm, Sussman, who had recently completed Labyrinth of Osiris, due for publication next month, posted on his site: "proof copy of the new book arrived in the post this morning – very exciting. Curiously I am more excited about this one than any of my previous novels!" The former Big Issue co-worker and Guardian journalist Xan Brooks said, "He was particularly proud of the one he'd just finished: he felt he had nailed it."
As a family man, Sussman doted on his two sons and had a reputation for beguiling young children with his storytelling about witches, trolls and magical kingdoms. "He was like the Pied Piper," his wife said. "All the children loved him." A future children's book had been pencilled in. He is survived by Alicky and two sons. The couple's first child, Layla, died at birth in 2006.
Martin Childs
Paul Sussman, author, journalist and archaeologist: born Beaconsfield, Buckinghamshire 11 July 1966; married Alicky 2001 (two boys, and one daughter deceased); died Denmark Hill, London 31 May 2012.
Join our new commenting forum
Join thought-provoking conversations, follow other Independent readers and see their replies