Pavel Grachev: General and politician who came unstuck in Chechnya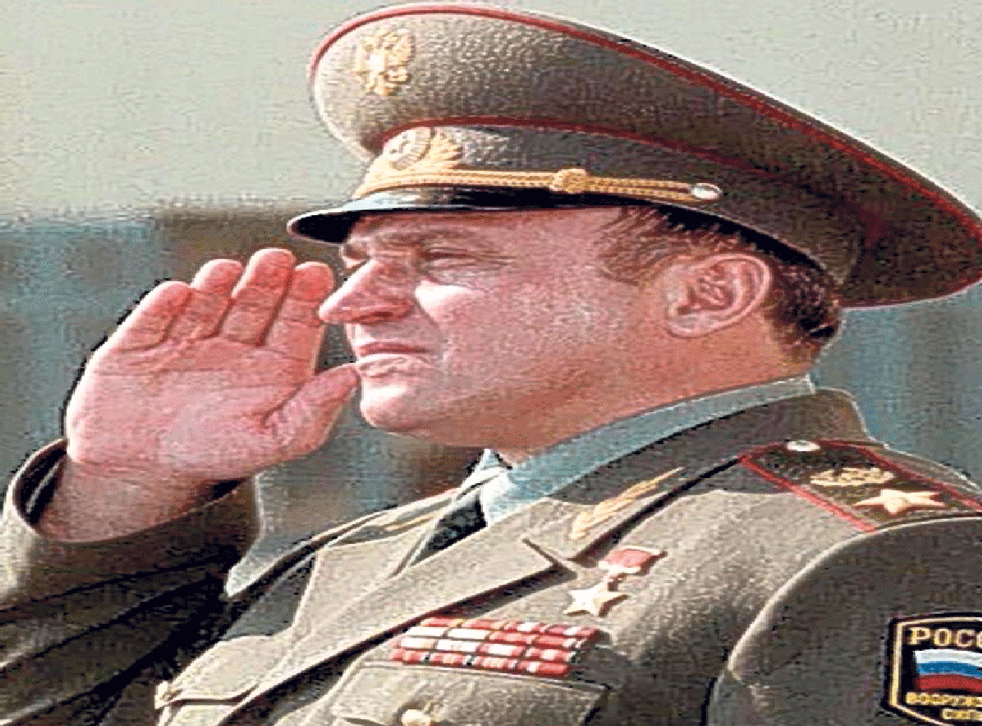 Sometimes for better, but more often for worse, Pavel Grachev played a role in many of the main events of the most tumultuous decade in Russia's modern history: from the winding down of Moscow's Afghan war in the late 1980s to the attempted 1991 coup against Mikhail Gorbachev and the constitutional crisis two years later that brought the country to the brink of civil war, and the savage and misconceived Chechen conflict that led to his sacking as Defence Minister in 1996.
Grachev was at his best in the field, the bold, plain-talking parachute commander in Afghanistan who was made a Hero of the Soviet Union. High military strategy, however, was not his forte, as evidenced by the disaster for which he is best remembered, Russia's assault on Chechnya in 1994.
By then he was Defence Minister, promising President Boris Yeltsin, his boss and patron, that a single parachute regiment could put an end to the trouble in the rebellious southern republic within a couple of hours. Instead, fighting dragged on for 20 months, laying waste to Chechnya and causing tens of thousands of deaths, humiliating the Russian military and destroying Yeltsin's reputation. It also finished the career of Grachev himself, who was sacked after Yeltsin won re-election in 1996.
Grachev had earned Yeltsin's trust by siding with him at the two crucial moments in the establishment of post-Communist Russia. As paratroop commander-in-chief in August 1991 he helped hasten the collapse of the short-lived coup by ignoring the plotters' orders to send in his men to suppress pro-Yeltsin resistance in Moscow. In 1993 by contrast, Grachev did act, sending in the army to bombard the hardline parliament that opposed Yeltsin – the bloodiest street-fighting since the October Revolution of 1917 which scotched hopes that Russia would quickly evolve into a "normal" democracy.
That loyalty, however, did seal Grachev's place in the Kremlin's innermost circle, as a drinking and hunting partner of an ailing and increasingly erratic president. His closeness to Yeltsin only fuelled widespread allegations of corruption, most notably the embezzlement of luxury cars as Russian forces withdrew from a re-unified Germany. Grachev was dubbed "Pasha Mercedes" – the "pasha" signifying both the diminutive for Pavel, and a potentate's title from the former Ottoman empire.
The Chechen fiasco would seal his downfall. Among Grachev's rivals was Alexander Lebed, himself a tough-talking general who entered politics promising to restore Russian greatness and who came third in the inconclusive first round of the 1996 presidential election. Part of a deal Yeltsin struck with Lebed to win the latter's endorsement in the second round was Grachev's removal. His final post, which he held for 10 years until 2007, was as adviser to the Russian state arms exporting concern, Ros-vooruzheniye. He died 10 days after being taken to hospital with an unspecified condition.
At the height of their alliance, Yeltsin called Grachev the country's "greatest defence minister," but history will surely be less kind. He was a soldier's soldier, but as a minister he signally failed to push through the reform and modernisation the post-Soviet military desperately needed – defects so glaringly exposed in Chechnya.
Grachev was far from the first soldier promoted beyond his abilities, and he certainly will not be the last. The most charitable verdict, perhaps, is that he was thrust into a role he did not want but could not refuse. As the respected military analyst Alexander Golts told the radio station Ekho Moskvy, Grachev "would have ended up a very well-respected man had he lived under different circumstances."
Pavel Sergeyevich Grachev, military commander and politician: born Rvy, Tula Oblast, Soviet Union 1 January 1948; First Deputy Defence Minister of the Soviet Union August-December 1991; Defence Minister, Russian Federation 1992-96; married (two sons); died Krasnogorsk, Russia 23 September 2012.
Join our new commenting forum
Join thought-provoking conversations, follow other Independent readers and see their replies