Peter Daniel: Landscape architect and teacher whose work was crucial in establishing two successful New Towns
When Daniel died, his friends were unsurprised to find that he had designed and sculpted his own tombstone ready to be erected in his local cemetery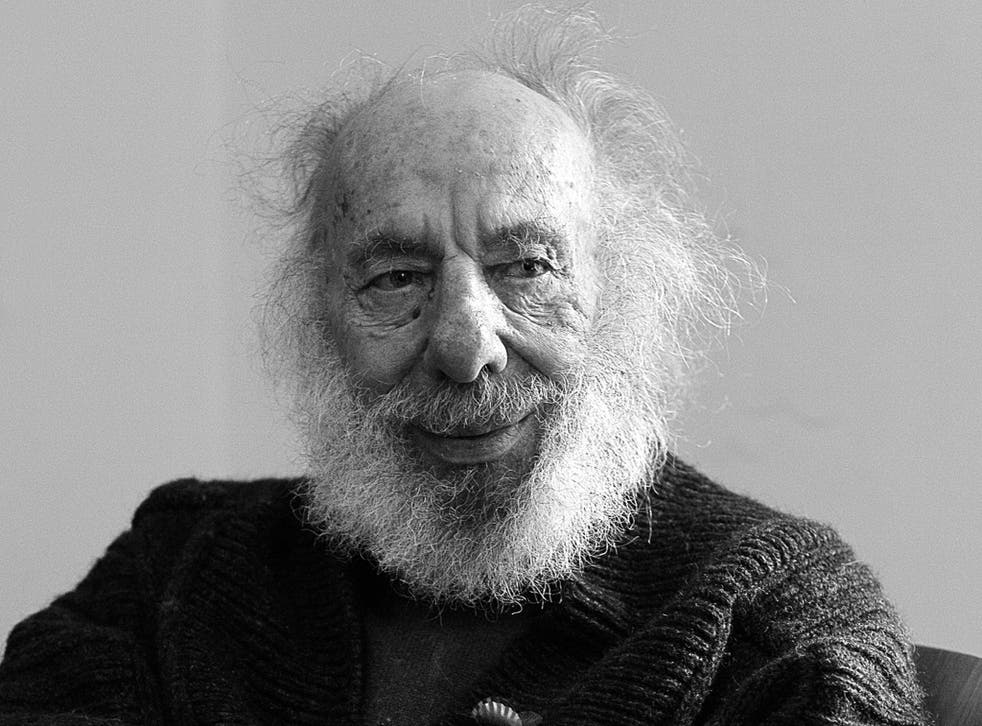 When he was Minister for Housing and Local Government, from 1964 until 1966, Richard Crossman received 34 foreign delegations who had come to look at the pioneering concept, unique to Britain, of the New Town. Welwyn Garden City was a source of particular curiosity; but alas, not one of the delegations recommended that the British example be followed in their own country.
However, a generation of talented young landscape architects and planners were moving into decision-making positions. Among them was Peter Daniel, who was deeply involved in the embryonic stages of two relatively successful new towns, Peterlee in Co Durham and Livingston in West Lothian.
During the Second World War his father had been the colonel commandant of Hutchinson Camp on the Isle of Man, where many German and Italian nationals had been interned. In the words of Dr Max Perutz, the camp was "an open university", partly thanks to Daniel Snr. Another inmate, the late Victor Crolla (Independent obituary, 28 November 2005), recalled that the camp had a concentration of truly superb and inventive chefs.
Peter served in the Royal Navy Volunteer Reserve, first on the Arctic convoys, and then in the Pacific, witnessing the aftermath of the Hiroshima bomb. On 15 July 2013, along with a score of other veterans, he finally received the Arctic Star from David Cameron and Vladimir Putin at No 10 Downing Street.
Graduating from Liverpool University in architecture and civic design in 1953, and qualifying as a landscape architect, mentored by the pioneering Frank Clark, Daniel went to Canada but quickly decided to return to a post at Peterlee. He worked on the South West Housing Area project, with Frank Dixon and the abstract artist Victor Pasmore. From the feuding between the New Town Development Corporation and the Coal Board, who wanted to exploit part of the area designated for the new town, Daniel was glad to go to Livingston.
He was angry with the NCB, not least because it was the leader of the Durham miners, the legendary Sam Watson, who had asked for a new town in the first place. As the new MP in 1962, it was clear to me, as to others, that Daniel was a man of drive and vision. Single-handedly, he diverted plans for the M8 Edinburgh-Glasgow motorway to go through the Almond Valley, where he laid plans for a successful town centre. He was sad that he could not persuade Heriot Watt University to go to Livingston.
In 1964 he was sacked; in my ringside opinion it was simply because the martinet general manager of the Livingston Development Corporation did not care for opinionated architects with beards. For the next half-century – Daniel was still working as a nonagenarian – he worked on the Londonderry plan, a proposed New Town in Abu Dhabi (with Consarc), a tourist strategy for Jordan (with John Patterson), the restoration of Strathpeffer Station for the Ross and Cromarty council (with Vanessa Halhead), quarry restoration projects, and environmental studies of the four Scottish botanical gardens (with Siobhan McDermott).
He enhanced the profession of landscape architecture as a studio tutor on the Master of Landscape Architecture programme at the University of Edinburgh from 1973-2002. In this period, 420 students experienced his challenging approach to teaching; several of them became colleagues.
When I met him again as an octogenarian, he reflected that perhaps his most satisfying work was carried out in collaboration with his friend, the distinguished Edinburgh architect Benjamin Tindall. The pair worked at Skara Brae and Skaill House in Orkney to provide tasteful visitor access, and on Jersey, where they restored an ancient fort over a 20-year period.
Daniel chose unusual and neglected properties as homes, such as Oakerside Cottage at Peterlee; Cambusnethan Priory in the Clyde Valley, while he worked in Livingston; Borthwick Castle in Midlothian; and Wedderburn Castle, a castellated mansion in the Borders. All these he rented on an improving lease. Margaret Richards, of the architects Robert Matthew, told me that when she and her architect husband John went to Daniel's film evenings at Borthwick Castle they were deeply impressed by how the ancient buildings had been brought back to life.
When Daniel died, his friends were unsurprised to find that he had designed and sculpted his own tombstone ready to be erected in his local cemetery. "It's absolutely beautiful," Neil Baxter, Chief Executive of the Royal Incorporation of the Architects of Scotland, told me.
TAM DALYELL
Peter Geoffrey Daniel, landscape architect and town planner: born 6 December 1924; married 1953 Helen Cockrell (divorced 1974, died 2014; two daughters, one son); died Berwickshire 30 November 2015.
Join our new commenting forum
Join thought-provoking conversations, follow other Independent readers and see their replies