Peter Hammond: Stage and screen actor who went on todirect classic television shows
Friday 04 November 2011 01:00 Comments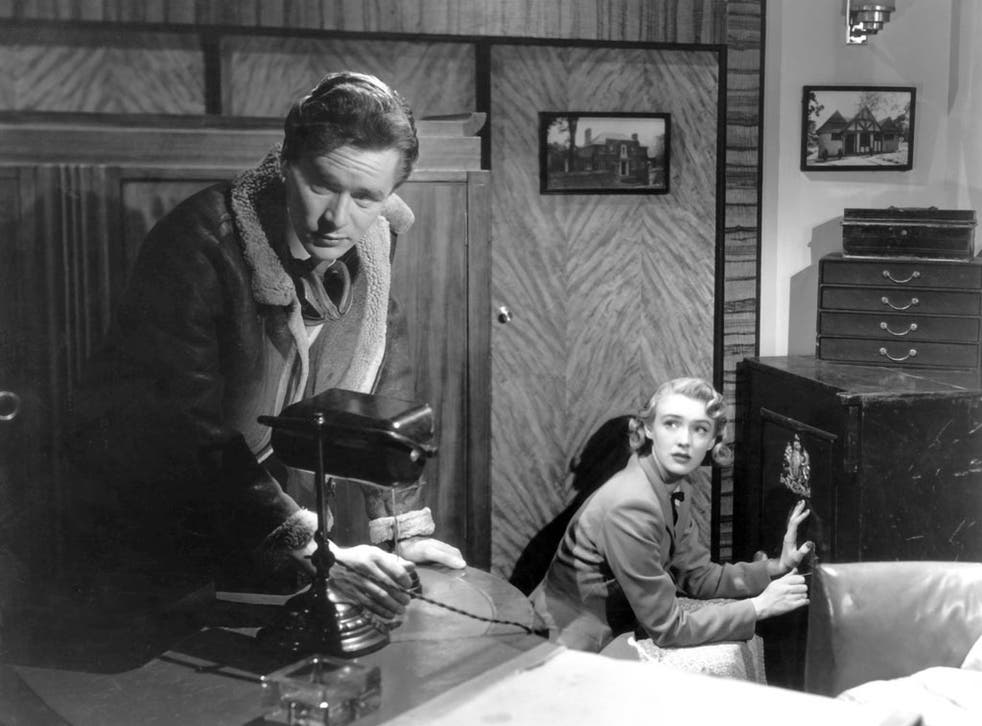 Among directors of television drama, Peter Hammond, who has died one month short of his 88th birthday, was unquestionably in the front rank. With his penchant for unusual angles and sudden cuts between cameras, his work on the early years of The Avengers, from 1961 to 1964, helped to move it from noir-type beginnings towards a playful, off-kilter brand of its own. Once the medium's technology had caught up with him, his prowling camera and inclination towards reflections added greatly to the atmosphere of Granada's Sherlock Holmes adaptations in the 1980s and early '90s, and consolidated the success of Inspector Morse (Central, 1987-2000).
He had originally been an actor, with some success as a juvenile lead. His West End début was in March 1943 at the Saville, in Junior Miss, an American comedy. Audiences for a light suburban piece, Fly Away Peter, at the King's, Hammersmith in May 1947, responded well to the lean, fair-haired Hammond as a shy, rejected suitor, nicknamed "Pie-Face". On the opening night, they urged him to make a curtain speech, but he declined. In August it transferred to the St James. He was not short of female attention during the run; the following year, he married the actress Maureen Glynne.
He continued to be cast in domestic situations, his film début coming in a melodrama, They Knew Mr Knight (1945). He was then Jack Warner and Kathleen Harrison's son in Holiday Camp (1947). The pair re-teamed for Here Come the Huggetts (1948), with Diana Dors running riot as their flirtatious niece, Vote for Huggett and The Huggetts Abroad (1949). Hammond also returned for these, albeit playing a different character.
He repeated his stage role in the film of Fly Away Peter (1948), and its sequel, Come Back Peter (1952). Later, his only film as director was Bill Naughton's Spring and Port Wine (1970), with James Mason as a Northern patriarch.
At the Lyric, Hammersmith in 1948, he starred in An English Summer, centring on the RAF. Eleven years later, for the BBC, it would be one of his first directorial assignments for television.His first small-screen work was Man of Two Minds (1950), an hour-long, specially written play set in a repertory company. In one of his last parts he was a regular as a colonial aide in The Buccaneers (ATV/ITC, 1956-57).
His first directorial credit was a half-hour BBC play, Meeting with Johnny (1960). Leonard White, producer of The Avengers in its vestigial days, described Hammond and his fellow director Don Leaver as "the main strength of the team pulling together the on-air style of the series." Brian Clemens, eventually to become the series' show-runner, subsequently singled out "the brilliant Peter Hammond" as a major contributor. "The budget often limited, say, a general store to a few loaves and fishes – and Hammond, following exceptional precedent, turned those loaves and fishes into multitudinous and stimulating foreground shots."
However, Hammond was not involved in the series' best-remembered, filmed period, preferring to follow White to Armchair Theatre. Crossing over to the BBC, he did their Sunday classic se-rial for autumn 1964, The Count of Monte Cristo, contributing a distinctive overhead shot of Dantes (Alan Badel) being taken to the Château d'If. In the same slot, he shot on location around coastlines for Hereward the Wake (1965).
On BBC2, The White Rabbit (1967) was the story of a real-life war hero, Wing Commander Yeo-Thomas (Kenneth More). Hammond went as far as to use real rats for scenes depicting imprisonment by the Gestapo; however, due to copyright issues, the BBC had to wipe the tapes after one broadcast. In colour, Hammond employed a bold style for Cold Comfort Farm (BBC, 1968). Alastair Sim headed the cast, which included Aubrey Morris, a co-star from Fly Away Peter.
Hammond's series episodes included the Graham Greene anthology Shades of Greene (Thames, 1976) and Rumpole of the Bailey (Thames, 1979). He imbued an air of menace, and contrasted realism with fantasy, in King of the Castle (HTV, 1977), an uncompromising children's series.
Having directed Jeremy Brett as D'Artagnan in The Three Musketeers (BBC, 1967-68), he oversaw Brett's best remembered, intense performance in The Return of Sherlock Holmes (Granada, 1986-88). He also lent a touch of Gothic (incorporating a nod to Hitchcock's Vertigo) to the third episode of Inspector Morse in 1987, making further segments in 1988 and 1990. By the time of The Memoirs of Sherlock Holmes (1994), Hammond's eye for composition had become practically painterly.
Gavin Gaughan
Peter Charles Hammond Hill (Peter Hammond), actor, director and producer: born London 15 November 1923; married 1948 Maureen Glynne (died 2005; three sons, two daughters); died 12 October 2011.
15.11.1923
On the day he was born...
The crisis in the Weimar Republic deepened as hyper-inflation reached its peak at 4.2 trillion Papiermarks per US dollar. The chancellor, Gustav Tresemann (above), abolished the currency
Register for free to continue reading
Registration is a free and easy way to support our truly independent journalism
By registering, you will also enjoy limited access to Premium articles, exclusive newsletters, commenting, and virtual events with our leading journalists
Already have an account? sign in
Join our new commenting forum
Join thought-provoking conversations, follow other Independent readers and see their replies