Professor Harry Smith: Leading authority on virulence and bacterial infection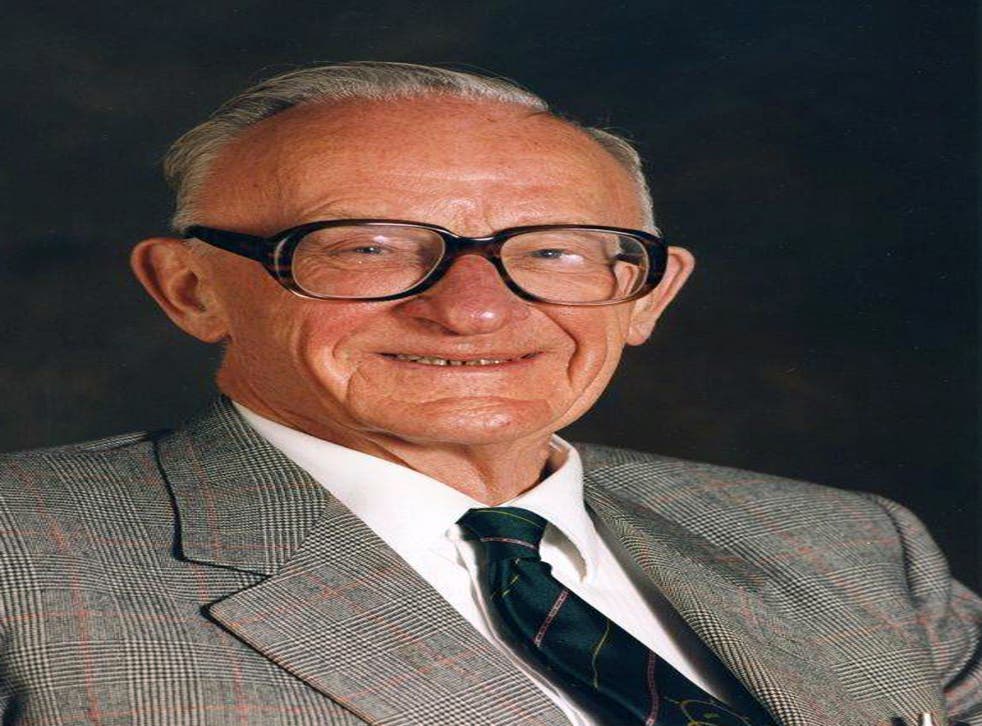 The microbiologist Harry Smith was a leading expert on bacterial infection and virulence. Initially eschewing academia for a post at Porton, he subsequently took up a professorship at the University of Birmingham.
Appointed to an Assistant Lectureship in Pharmaceutical Chemistry at University College Nottingham, in 1945, Smith was set to progress to become a world leading authority on the microbiology of infectious diseases. The elder son of a Northampton bookmaker, his early education was at Northampton Grammar School before he was apprenticed to a local pharmacist at the early age of 15. It was at University College Nottingham that he met his future wife Janet Holmes, obtaining a degree in Pharmacy, a First Class degree in Chemistry and subsequently a PhD, including a spell in the analytical laboratories of Boots Pure Drug Company.
The key turning point in Smith's subsequent career was his acceptance of an invitation to apply in 1947 for a job as a Senior Scientific Officer in the Microbiology section of the Chemical Defence Establishment at Porton, near Salisbury. Rather than settling down at this stage to lecturing and researching in pharmaceutical chemistry at Nottingham, this enabled him to embark on what was to become his lifelong study of bacterial infection and the chemical basis of virulence in a fundamental manner, utilising the superb facilities for animal testing at the new Microbiological Research Establishment (MRE) at Porton, and subsequently in his own purpose- built facilities at the University of Birmingham.
Initially, research centred on the virulence-enhancing effect of Hog Gastric Mucin on the effectiveness of drugs and vaccines, and then on the pathogenicity of the bacteria responsible for anthrax, especially relating to the cause of death. Ever since the work in the 19th century of Robert Koch on anthrax, a lethal toxin had not been demonstrated, but using extracts from anthrax produced in vivo in guinea pigs, including plasma separated from their blood, Smith and his co-workers discovered a lethal anthrax toxin.
This very significant discovery had a number of major implications for our understanding of bacterial toxicity that only became more fully appreciated as Smith's in vivo approach was tested on various other infectious diseases. But take up of this method of growing bacteria in vivo for learning more about pathogenicity was slow, perhaps mainly because other researchers did not enjoy similar experimental facilities, and it was not until the 1990s that it really mushroomed to become one of the most studied areas of microbiology.
Effective team work at MRE was essential to the success in extending this approach to the study of plague and brucellosis bacilli harvested from infected animals which revealed hitherto unknown aspects of their pathogenicity and which led to the development of an effective vaccine against plague. He was always keen "to get a move on", and working in the laboratory with Harry was always enjoyable, and very good training for young post doctorals.
During a visiting Professorship at Berkeley to provide lectures and seminars for PhD students in the early 1960s, Smith became convinced that he needed to broaden his microbiological horizons, and that while he knew a lot about anthrax, plague and brucellosis, he knew little about other areas of microbiology.
Moreover, at that time MRE was being transferred to the Public Heath Service from the Ministry of Supply with much reduced staffing levels. Fortunately the Chair of Microbiology at the University of Birmingham had become vacant and Smith felt keen to move on. He was appointed there in 1965 after assurances that the University had agreed to provide him with a new purpose-built microbiology facility, including an animal house designed on the same lines as the one at MRE, to study bacteria grown in vivo. The intention was to work on viruses and fungi as well as bacteria, in both plant and animal hosts. The research was well supported by the Medical Research Council, the Wellcome Trust and the Agricultural Research Council for several decades.
All this helped greatly to establish Birmingham's reputation for research on pathogenicity in the broadest sense, extending from the virus infection of plants to gonococcal pathogenicity. Smith was able to successfully integrate microbial pathogenicity into the three-year course for BSc Biological Sciences, which proved highly attractive to students.
Smith played an active role in the social and scientific life of the University and during his time at Birmingham he received the signal recognition of being elected to Fellowship of the Royal Society for his outstanding work on microbial pathogenicity. Typically, he did not forget to thank all his friends and co-workers for their loyal support from his earlier MRE days by organising a wonderful party for them all in Salisbury. Mention must be made of the farm and farmhouse near Melton Mowbray which Janet inherited and which enabled them to develop a practical interest in agriculture and also to spend many happy weekends in the countryside with their son John and daughter Mary away from their flat near the University in Birmingham. Sadly, Mary died later in life from a brain tumour.
One of Harry Smith's hallmarks was his versatility. He was a loyal supporter of the Society for General Microbiology and served for a time as its President. He was also President of the 14th International Congress of Microbiology and played an active role in establishing a Federation of European Microbiological Societies.
He was particularly pleased to receive an Honorary DSc from theUniversity of Nottingham in recognition of his contributions to microbiology from his early days at University College. He was a member of theMinistry of Defence Chemical and Biological Defence Board and chaired a report on the relevance of biotechnology to defence problems. He was the first biological member of the Defence Science Advisory Council and was made CBE for services to the Ministry of Defence.
Smith was fortunate to have many close friends among the staff at Birmingham and after his retirement from the Chair of Microbiology in 1988, after 23 years, he was provided with accommodation in the Medical School as Emeritus Professor in Microbiology and Honorary Science Research Fellow. He still, however, remained a consultant for the Ministry of Defence and was able to continue active research into 'flu and gonococci, publishing numerous reviews and papers with his colleagues.
Harry Smith, microbiologist: born Northampton 7 August 1921; Professor and Head, Department of Microbiology, University of Birmingham 1965–88, then Emeritus Professor; FRS 1979; CBE 1993; married 1947 Janet Holmes (one son, and one daughter deceased); died Birmingham 10 December 2011.
Join our new commenting forum
Join thought-provoking conversations, follow other Independent readers and see their replies