Remembering Robert Loggia, one of Hollywood's most versatile actors
Versatile actor who was perfect as gangsters in 'Scarface' and 'The Sopranos' but was also adept in more genial roles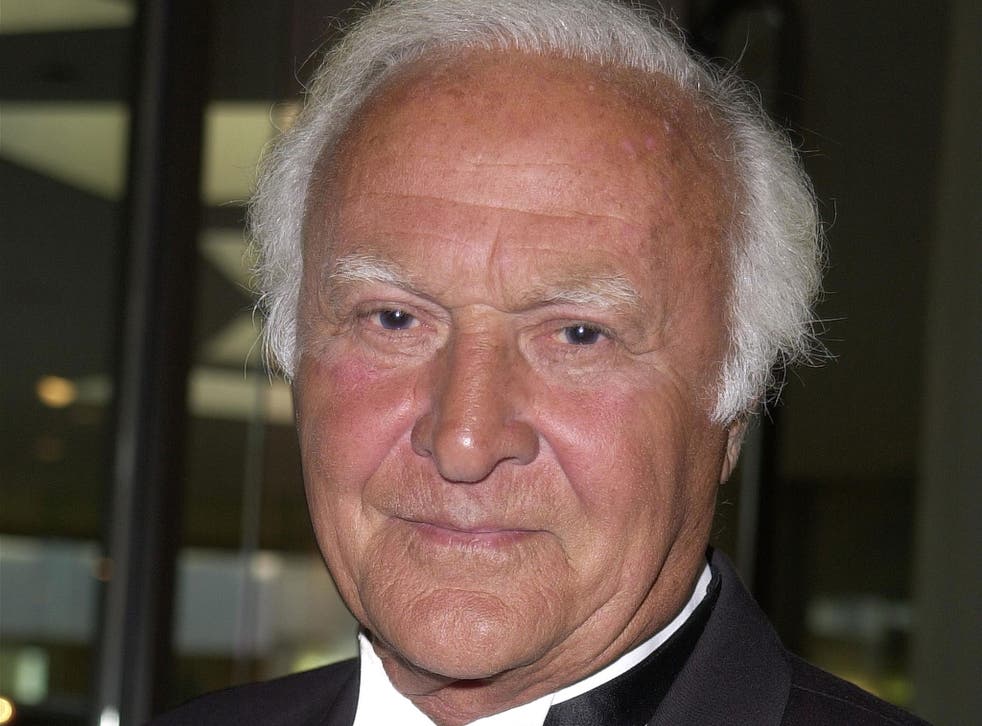 After a solid career as a character actor and lead player on television and in mid-budget films, Robert Loggia broke out into more prominent roles in 1980s hits including Scarface, Prizzi's Honor and Jagged Edge, and, later The Sopranos. His rugged looks often led him to be cast in tough-guy roles but he was equally adept in more genial parts, notably opposite Tom Hanks in Big.
He was born in Staten Island to Sicilian immigrants, a cobbler and a home-maker. He graduated in journalism from the University of Missouri in 1951, then returned to New York. He embarked on an acting career with the grudging acceptance of his father, joining the Actors' Studio. Starring in an off-Broadway production of The Man with the Golden Arm, he was described as "a handsome, swaggering hero" in a production that would "appeal to connoisseurs of the dope habit and of degradation in general". Four years later he took over from Jason Robards Jnr in the Broadway production of Lillian Hellman's Toys in the Attic.
In the meantime, Loggia had spent time in the military, becoming a radio and TV anchor on the US army's Southern Command Network in the Panama Canal Zone. After leaving the forces, he worked in both film and TV, albeit in low-profile projects, and often in roles reflecting his Italian heritage. There were other opportunities: despite having no experience of horse-riding, he was cast in the lead in Disney's TV series The Nine Lives of Elfego Baca (1958-59), based on a New Mexican lawman-politician. In 1962 extracts from the series were stitched together to make a feature film, Elfego Baca: Six Gun Law. On stage, he played the boorish Captain Solyoni in a revival of Lee Strasberg's 1964 production of Chekhov's The Three Sisters, which was filmed in 1966. Other classic roles included a TV adaptation of Strindberg's Miss Julie.
While much of Loggia's work was in one-off appearances in such programmes as Route 66, Gunsmoke and Combat, there was a step up when he played Joseph in George Stevens' 1965 Bible epic The Greatest Story Ever Told. In 1966 he got his own starring role in T.H.E. Cat, a series about an acrobat-cum-thief who becomes a bodyguard.
By the 1970s Loggia was a fixture on TV, appearing in many of the best-known series, but he was wary of being typecast. In 1973 he returned to the stage as the truck-driver boyfriend of go-go dancer Madeleine Kahn in Joseph Papp's production of David Rabe's In the Boom Boom Room, and he widened his range by directing a few TV episodes. He appeared in several films directed by Blake Edwards, including The Revenge of the Pink Panther (1978), returning (in a different role) for The Trail of the Pink Panther (1983) a cash-in project that mixed new footage with out-takes of Peter Sellers, who had died in 1980.
In 1983 came one of Loggia's signature roles, in Scarface, as Frank Lopez. The elderly drug-lord asks the young Tony Montana (Al Pacino) to kill one of Fidel Castro's former aides to avenge the death of his brother, but when a coke deal goes wrong they fall out and Montana kills Lopez.
Loggia was still finding it hard to escape tough-guy roles, though some were more nuanced, as in John Huston's comedy-crime drama Prizzi's Honor, in which he played the son of a mafioso (William Hickey – who was, in fact, only three years older). Loggia claimed that Huston was wary of directing his daughter Anjelica, and leaned heavily on him to deal with her.
In 1985 Loggia played the foul-mouthed detective Sam Ransom in the twisty courtroom thriller Jagged Edge. Ransom wraps things up with a typically blunt dismissal of the conniving would-be murderer, and the portrayal won Loggia an Oscar nomination for best supporting actor – setting him up against his Prizzi's Honor co-star William Hickey, though both lost.
Loggia got a chance to play a softer character in Big (1985), in which 12-year-old Josh Baskin (Tom Hanks) has his wish to be grown up suddenly fulfilled. Loggia plays Macmillan, the boss of a toy company where Josh gets a job. Josh meets Macmillan in the toy store FAO Schwartz and they play duets ("Chopsticks" and "Heart and Soul") on the shop's giant foot-operated walking piano. Originally, the plan was to film the stars' top halves and have dancers do the footwork, but Hanks and Loggia preferred to do it themselves.
Loggia's darkest role came in David Lynch's Lost Highway (1997) in which, as gangster Mr Eddy, he unleashes a terrifyingly psychopathic road-rage attack, before he is revealed a producer of amateur porn. In the same year he played the father in Smilla's Sense of Snow, an art-house noir-conspiracy film starring Julia Ormond.
In 2004 Loggia appeared in four episodes of The Sopranos as Feech, a contemporary of Tony Soprano's father released from prison after 20 years. Soprano, now in charge of New Jersey, allows Feech to "rejoin the game" as long as he doesn't step on anyone's toes, but eventually decides that he is a potential rival and fixes things so Feech ends up back in jail.
Loggia died of complications from Alzheimer's Disease.
Robert Salvatore Loggia, actor and director: born New York 3 January 1930; married 1954 Marjorie Sloan (divorced 1981: two daughters, one son), 1982 Audrey O'Brien (one stepdaughter); died Los Angeles 4 December 2015.
Join our new commenting forum
Join thought-provoking conversations, follow other Independent readers and see their replies