Richard C Hottelet: Journalist and last surviving member of the 'Murrow's Boys' who brought news from the Second World War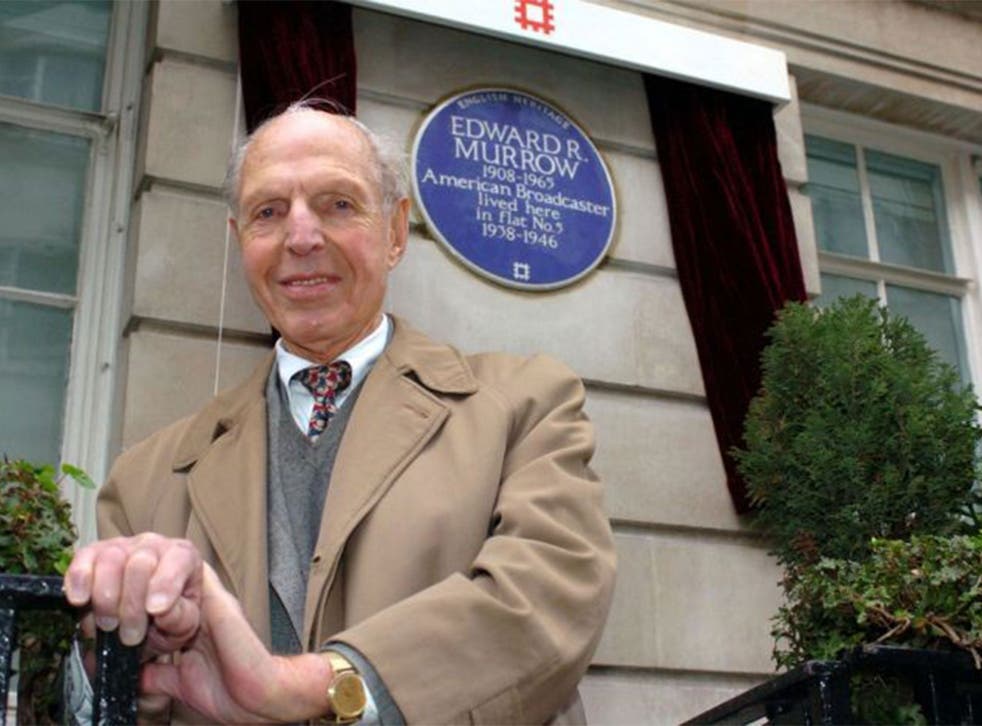 Richard C Hottelet was the last of the original "Murrow's Boys", the pioneering group of wartime journalists hired by the legendary radio newsman Edward R Murrow.
He was a foreign correspondent for the United Press in Berlin at the start of the Second World War and even spent several months in a Nazi prison after being accused of espionage before joining CBS in London in 1944.
"Murrow's Boys" were recruited by Murrow, director of CBS's European bureau in London, starting in 1937. "It was not our job to inspire people, to educate, to move them," said Hottelet. "It was our job to tell them what was going on." Murrow insisted on good reporters, not professional announcers, and they were acclaimed for their bravery and eloquence.
Decades before "embedded" journalists, Hottelet moved forward with troops then circled back to file his reports. He flew with the US Air Force and was in a bomber that attacked Utah Beach minutes before the start of the Allied invasion on D-Day.
Following an assignment in Moscow in 1946 where he reported on Stalin's dismantling of the alliance with the West, Hottelet returned to the US, where he stayed until 1951. He then went to West Germany, reporting on the growth of democracy and the beginning of the Cold War. He covered battle fronts in Vietnam, the Middle East, Africa and Latin America. He became UN correspondent in 1960 and reported on the celebrated incident when Nikita Khrushchev banged his shoe on his desk. He resigned in 1985 to join the US Mission to the UN as its public affairs adviser.
Richard Curt Hottelet, journalist: born New York 22 September 1917; married 1942 Ann Delafield (died 2013); died Wilton, Connecticut 17 December 2014.
Join our new commenting forum
Join thought-provoking conversations, follow other Independent readers and see their replies