Richard Matheson: Acclaimed fantasy, sci-fi and horror writer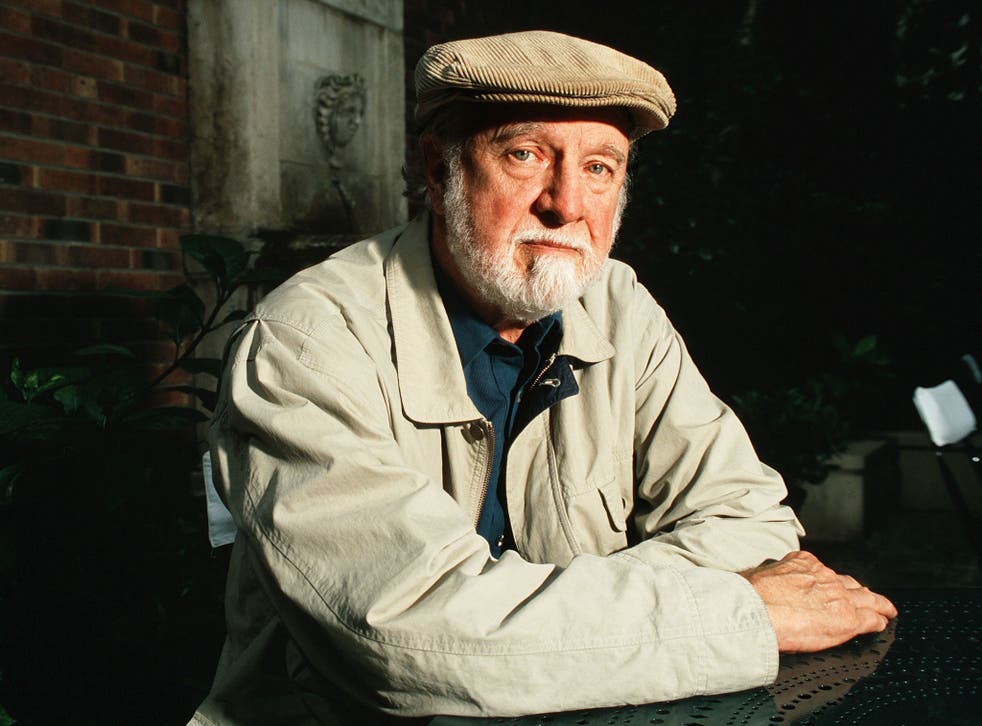 Richard Matheson's influence over film and fiction spanned generations. Stephen Spielberg's career was kick-started by Matheson's short story Duel. Stephen King cited him as his biggest influence and waxed particularly lyrical about his novel The Shrinking Man (1956). George A Romero was inspired to make his classic Zombie movie Night of the Living Dead by the way the vampires shambled about in the first film version of Matheson's best known novel, I Am Legend (1954).
Richard Burton Matheson was born in Allendale, New Jersey in 1926 and raised in Brooklyn. His parents, Bertolf Matheson, a tile floor installer, and Fanny, were Norwegian. He began writing at a very early age; when he was eight his stories were appearing in the Brooklyn Eagle.
When he was around 16 Bela Lugosi's incarnation of Dracula gave him the idea for I Am Legend. However the war got in the way of his writing ambitions. He graduated from Brooklyn technical high school in 1943 and joined the infantry. His 1960 novel The Beardless Warriors gave some idea of his wartime experiences though the film version, The Young Warriors (1967), bore little relation to the novel.
When he came back from the war he went to the University of Missouri on the GI Bill to study journalism. He graduated in 1949 and moved to California in 1951, where he worked nights as a linotype operator. He met his wife, Ruth Ann Woodson, on Santa Monica beach. They married in 1952 and lived in Gardena, California.
By then he had been busy writing short stories and at least one novel, Hunger and Thirst, which remained unpublished for some years. His short story Born of Man and Woman was published in 1950 to some small acclaim. His first novel, Someone Is Bleeding, was published in 1953. In 1954 he published both a short story collection and I Am Legend.
He had started writing the novel in 1952, harking back to the idea that had occurred to him when he had seen Dracula: "if one vampire was scary, a world filled with vampires would be really scary." He used his own house as the protagonist's safe retreat.
A scene in the 1953 film Let's Do It, in which Ray Milland mistakenly puts on Aldo Ray's hat and it falls down over his ears, inspired his next novel, The Shrinking Man. Published in 1956, it was filmed the following year as The Incredible Shrinking Man. Matheson thought the additional word misleading since his story about a scientist shrinking after a laboratory accident and becoming prey to a spider was realistic within its fantastic premise.
While continuing to write novels and short stories he also moved into television in the late 1950s. Two of The Twilight Zone's best known episodes – "Nightmare at 20,000 Feet" and "Steel" – were contributed by Matheson, along with a dozen other episodes. ("Steel" was also made into a feature film in 2011.)
At the same time he was writing for The Alfred Hitchcock Hour and for a range of TV Western series: Buckskin, Wanted Dead Or Alive, Have Gun Will Travel and Cheyenne, before a four-year stint on Lawman. (He had written some Western stories in the '50s and four western novels followed later.)
He became a collaborator with the horror film director Roger Corman, on five adaptations of Edgar Allan Poe's short stories. In 1963 he abandoned a game of golf on hearing of President Kennedy's assassination; driving home he was tailgated by a truck. This inspired Duel, which he adapted for television. Stephen Spielberg launched his career with it.
In 1964 The Last Man On Earth, the first film adaptation of I Am Legend, was released. Through the 1960s he published short stories and novels and contributed scripts to TV shows as varied as Star Trek and The Girl From Uncle and wrote the script for the cult Hammer horror film The Devil Rides Out (1968). Duel was released on TV and as a feature film in 1971 and in 1972 Matheson wrote the script for another cult TV film, The Night Stalker. His 1971 gothic novel Hell House was much superior to its 1973 film version. The second adaptation of I Am Legend, The Omega Man, also came out in 1971.
His 1975 novel Bid Time Return provided an affecting role for Christopher Reeve in the film version, Somewhere in Time. The film version of his novel about psychic phenomena, What Dreams May Come (1978), starred Robin Williams. His interest in psychic matters culminated in his non-fiction meditation The Path in 1993.
He continued to write novels, short stories and children's books. Three of his children, Chris, Richard Christian and Ali, followed him into writing. In the 1990s he returned to the Western, writing such novels as The Gunfight and The Memoirs of Wild Bill Hickock. I Am Legend was made into a feature film for the third time in 2007.
He wrote at least 80 film and TV scripts and numerous short stories and novels. Among many other awards he was honoured with a World Fantasy Life Achievement Award and a Bram Stoker Award. He was scheduled to receive the Visionary Award at the Academy of Science Fiction, Horror and Fantasy Films' Saturn Awards; he received it posthumously.
Peter Guttridge
Richard Matheson, writer: born Allendale, New Jersey 20 February 1926; married Ruth Ann Woodson (four children); died 23 June 2013.
Join our new commenting forum
Join thought-provoking conversations, follow other Independent readers and see their replies