Roger Mayne: Photographer celebrated for his poetic and pioneering pictures of working-class life on the streets of London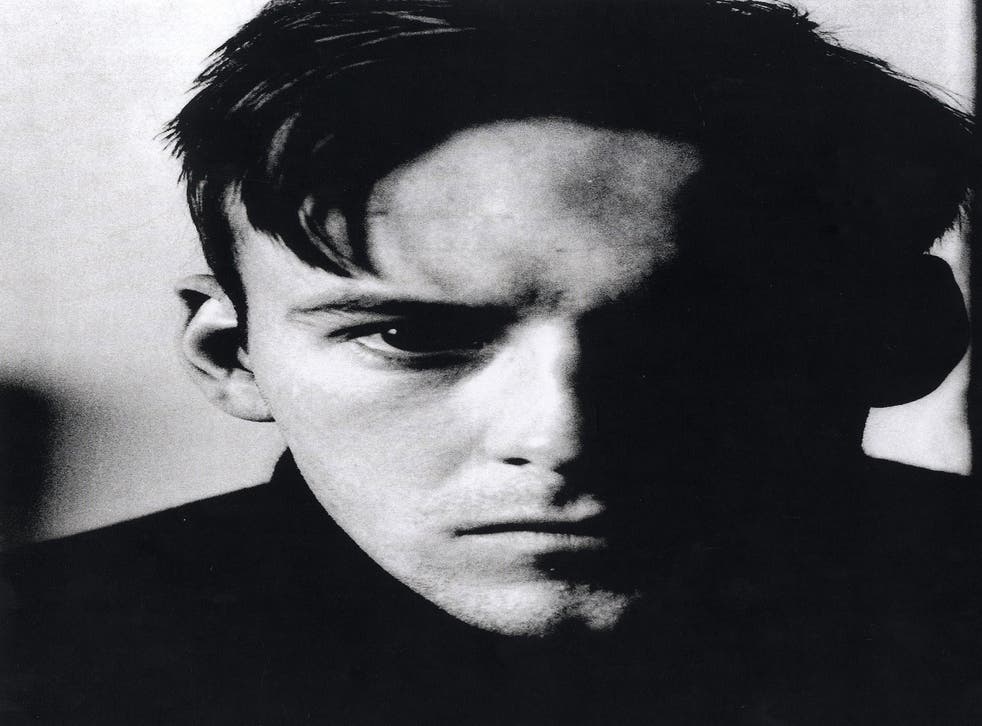 Roger Mayne was one of the outstanding British photographers of the postwar period. He is best known as the photographic poet of London's dynamic street life in the then dilapidated area of Notting Dale in North Kensington. He photographed one street – Southam Street – from 1956 until it was demolished in 1961 to make way for Erno Goldfinger's Trellick Tower.
This loving and extended study embraces street football and other games, bright-faced kids with bikes and barely a car to be seen, Teddy Boys (and Girls), impromptu jiving, plus the arrival of West Indian immigrants and that new phenomenon, the teenager. Mayne's Southam Street photographs now seem like a statement of solidarity with the working class and a hymn to Britain's new welfare state. However, there were many other sides to Mayne and his vigorous advocacy for photography as an art medium contributed to photography's current recognition and prestige.
Roger Mayne was born in Cambridge in 1929, the son of a headmaster. He was educated at Rugby School and took his degree in chemistry at Balliol College, Oxford in 1951. He had already started photographing seriously. He interpreted the Skylon at the Festival of Britain as a complex abstract pattern in 1951 and made his debut in Picture Post (circulation 1.4 million) in December that year with a photo essay in colour on the making of a ballet film.
In 1952 Mayne acquired a copy of a new and hugely influential book, The Decisive Moment, by Henri Cartier-Bresson. For Mayne, these photographs were a series of exclamation marks and "visual explosives". They were soon to inform his own street photography.
Before that, Mayne had enhanced his eye by spending time in St Ives among painters such as Terry Frost, Roger Hilton and Patrick Heron. With Hugo van Wadenoyen he also promoted new international photography through touring exhibitions organised by the Combined Societies, an alliance of camera clubs.
These shows featured stars such as Cartier-Bresson, Werner Bischof and Robert Capa alongside Americans of the stature of Paul Strand, Edward Weston and Minor White – all this long before Britain's art galleries and museums showed any awareness of photography as a creative medium. In fact, Mayne wrote in 1954 to the then director of the Victoria and Albert Museum, Sir Leigh Ashton, inviting him to acquire work from these exhibitions. Ashton wrote back crisply that "photography is a purely mechanical process into which the artist does not enter."
Mayne moved to London in 1954 to work as a freelance photographer. His life was, fortunately, cushioned by some income from the series of school textbooks his father had published on algebra, arithmetic and geometry in the 1930s and '40s.
Mayne's great year of emergence was 1956: his work was exhibited in the US, acquired by The Museum of Modern Art in New York, and he made the front page of The Observer for the first time. He also exhibited at the Institute of Contemporary Arts. His show, "Photographs from London", included his new pictures of Teds, street gangs and the first photographs from Southam Street.
What happened in 1956 has been shrewdly described by the playwright Ann Jellicoe (she and Mayne met in 1958 and married in 1962): "His upbringing had left Roger shy, inarticulate, socially isolated. But through photography he was able to share in the teeming life of the streets without having to enter into it. He photographed children and mean streets because he found them beautiful but also perhaps because they didn't demand that he play a middle class social or professional role. Photography became the means, motive, point of Roger's life."
Using a Zeiss Super Ikonta camera, rather than a Leica, Mayne visited Southam Street 27 times between 1956 and 1961, harvesting around 1,400 negatives. His photographs touched a nerve, drawing praise from key writers of the period such as Colin MacInnes – whose Absolute Beginners (1959) carried a Mayne photograph on its dust jacket – and the architect Theo Crosby, who published 57 of the photographs as an issue of Uppercase magazine in 1961. These timely, punchy photographs also appeared on the covers of important Penguin and Pelican books and such classics as Peter and Iona Opie's The Lore and Language of Schoolchildren (1959). By 1964, the V&A had eaten its words and bought and exhibited Mayne's photographs.
When I was appointed curator of photographs there in 1977, Mayne marked the occasion by giving the V&A the dummy of his unpublished book on Southam Street. I was able to arrange its publication as The Street Photographs of Roger Mayne (V&A, 1986). Many of his old friends from Southam Street attended the private view and soon afterwards photographs from the series appeared in the titles sequence of Julian Temple's film version of Absolute Beginners. Mayne produced a large and distinguished body of work on other subjects, but this was his signature achievement.
Later accolades included such group exhibitions as "How We Are: Photographing Britain" at Tate Britain in 2007 and "Roger Mayne: Aspects of A Great Photographer" at the Victoria Gallery, Bath in 2013. Roger's work entered public and private collections around the world thanks to his devoted gallerists in London and New York. He was also championed by Morrissey. Roger, a lovable mixture of the humorous, the diffident and the vehement, is survived by his wife Ann, daughter Katkin and son Tom.
MARK HAWORTH-BOOTH
Roger Mayne, photographer: born Cambridge 5 May 1929; married Ann Jellicoe (one daughter, one son); died 7 June 2014.
Join our new commenting forum
Join thought-provoking conversations, follow other Independent readers and see their replies