Roy Dotrice: seasoned film and theatre actor best known for 'Amadeus' and 'Beauty and the Beast'
Playing Hallyne the Pyromancer in 'Game of Thrones' topped a distinguished stage and screen career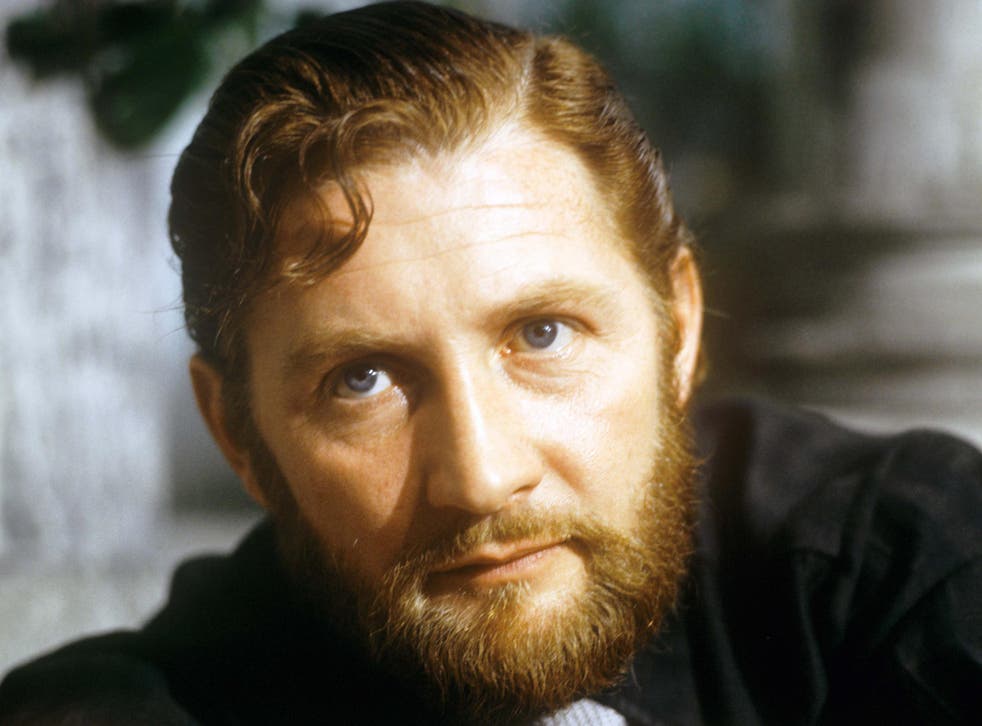 The actor Roy Dotrice lit up the West End and Broadway stages for more than half a century, often playing characters much older than himself. He was never a major screen star, but he became familiar to television viewers worldwide as Father, the recluse who raised the "beast", Vincent, in the late 1980s fantasy series Beauty and the Beast. He was memorable from having played Leopold Mozart, domineering father of the great composer, in the 1984 film Amadeus.
Even in his late seventies, Dotrice was still captivating stage audiences. He won Tony and Drama Desk best actor Awards for his portrayal of Phil Hogan, the impoverished Irish tenant farmer, in the acclaimed 2000 revival of A Moon for the Misbegotten, Eugene O'Neill's play about the earthy Josie, played by Cherry Jones, Hogan's daughter, who offers redemption to the tormented actor James Tyrone Jr, Gabriel Byrne. It ran at the Walter Kerr Theatre in New York after opening in Chicago. Variety wrote: "The extroverted, funny and extraordinarily charming Dotrice thoroughly dominates his daughter, their alcoholic landlord and the entire show."
Dotrice also entered the Guinness Book of Records in 2004 for the longest-running solo performance: 1,782 shows, as the reclusive 17th century diarist John Aubrey giving his unique take on Elizabethan history in Brief Lives, written by Patrick Garland. The one-man show gave Dotrice his Broadway debut at the John Golden Theatre, after a short run at the Hampstead Theatre Club. Two years later, it was in the West End, at the Criterion Theatre. He subsequently took the role – his favourite – on tour.
Dotrice was born in Guernsey, the son of Louis and Neva (née Wilton), who were both bakers, and he attended the island's Intermediate School and Elizabeth College.
In 1940 when the Germans occupied the Channel Island, Dotrice fled to Britain by boat with his mother and lied about his age to join the RAF as an air-gunner. Two years later, he was shot down and captured, spending the next three and a half years as a prisoner-of-war in Stalag Luft III, near the German town of Sagan (now in Poland).
Two films, The Great Escape and The Wooden Horse, later immortalised prisoner escapes there, but Dotrice settled for life inside the camp and began his love of theatre by performing in and organising concerts to entertain fellow POWs. On being repatriated to Britain at the end of the war, he joined some of them in Back Home at the Stoll Theatre in London in 1945, a revue in aid of the Red Cross.
Dotrice then won a scholarship to study at Rada. He also began 10 years of performing in repertory theatres across the country, often with his wife, the actress Kay Newman, whom he married in 1947. He formed the Guernsey Repertory Theatre Company, acting in and directing its productions in the 1950s.
In 1958, Dotrice joined the company at the Shakespeare Memorial Theatre, Stratford-upon-Avon, and remained with it until 1965, four years after it was renamed the Royal Shakespeare Company. He appeared in all the Elizabethan plays, taking the title roles in Julius Caesar (1963) and Edward IV (1963 and 1964).
However, he regarded his greatest achievement as introducing baseball to actors in the company who were more at home with cricket. In 1959, he pitched for a team that included Paul Robeson, Sam Wanamaker, Laurence Olivier, Peter O'Toole, Charles Laughton and Albert Finney.
Back on stage, Dotrice was offered many West End parts, from Dr Arnold in Tom Brown's Schooldays (Cambridge Theatre, 1972) and the title role in Gomes (Queen's Theatre, 1973) to Professor Van Helsing in The Passion of Dracula (Queen's Theatre, 1978) and Fagin in Oliver! (Albery Theatre, 1979).
Dotrice's Broadway roles included David Bliss, alongside Rosemary Harris, in Hay Fever (Music Box Theatre, 1985-6) while one-man shows gave him the chance to play Abraham Lincoln in Mister Lincoln (Canada, Broadway and London, 1979-81) and Winston Churchill in Churchill (Washington and Los Angeles, 1983-4).
After making his film début in the brutal prison drama The Criminal (1960), written by Alun Owen and directed by Joseph Losey, Dotrice had supporting roles in pictures such as The Heroes of Telemark (1965), Nicholas and Alexandra (1971), as a Russian general, and Hellboy II: The Golden Army (2008).
On television, his performance as the tramp in Harold Pinter's The Caretaker in 1966 won him an Emmy Award. He also played Edward IV and Richard III in The Wars of the Roses in 1965; Albert Haddock, bringing ridiculous archaic laws before the courts, in the sitcom Misleading Cases (1967-1971), Curé Ponosse in Clochemerle (1972), both Charles Dickens and his father, John, in Dickens of London (1976), George IV in the mini-series Shaka Zulu (1989), Father Barrett (1993-5) in Picket Fences, Zeus (1998), father of the hero, in Hercules: The Legendary Journeys, Frank (2005-6), old flame of Maggie's mother, Brenda (Anne Reid), in Life Begins and Pyromancer Hallyne (2012), chief of the Guild of Alchemists, in Game of Thrones.
In 2010, Dotrice – who moved to the United States in the 1980s – had been cast in the bigger role of Grand Maester Pycelle in Game of Thrones, but he had to withdraw for medical reasons. Six years earlier, he earned his place in the Guinness World Records book again for voicing the largest number of characters in an audio book, 224 in A Game of Thrones, the first in George RR Martin's A Song of Ice and Fire series.
Dotrice was made an OBE in 2008. His wife had died a year earlier, six days before the couple's 60th wedding anniversary. All three of their daughters, Michele, Karen and Yvette, followed them into acting.
Roy Louis Dotrice, actor and director, born 26 May 1923, died 16 October 2017
Register for free to continue reading
Registration is a free and easy way to support our truly independent journalism
By registering, you will also enjoy limited access to Premium articles, exclusive newsletters, commenting, and virtual events with our leading journalists
Already have an account? sign in
Register for free to continue reading
Registration is a free and easy way to support our truly independent journalism
By registering, you will also enjoy limited access to Premium articles, exclusive newsletters, commenting, and virtual events with our leading journalists
Already have an account? sign in
Join our new commenting forum
Join thought-provoking conversations, follow other Independent readers and see their replies