Russ Garcia: Musician who worked with Welles and Armstrong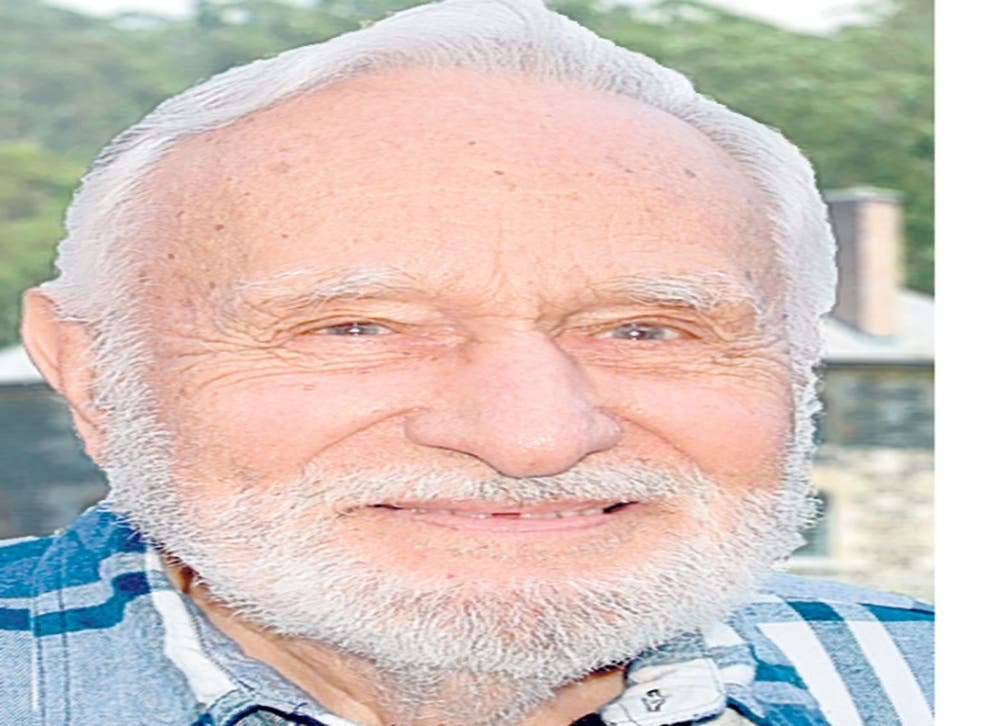 Russ, you're a genius. If I ever get rich I'm going to put you on salary." The speaker was Louis Armstrong, the year was 1957 and he and Ella Fitzgerald were in the middle of recording Garcia's arrangements of the songs from Porgy and Bess.
"Armstrong was wonderful," said Garcia. "He didn't know anything about prejudice and he didn't care anything about money, either. He loved everybody, he loved making music. We'd record during the day and then he'd go out on Central Avenue and jam all night on trumpet."
Garcia was due to travel from New Zealand earlier this month to appear at the Modern Sounds Festival in Los Angeles and then at further gigs in New York, but he died as a result of a fall before he could do so. He was 95.
During the West Coast jazz era of the 1950s, Garcia wrote for and recorded under his own name many albums featuring the cream of Los Angeles jazz musicians. He also made albums with singers including Mel Tormé, Julie London, Anita O'Day and Sammy Davis, Jr. He undertook many symphonic commissions and wrote for Stan Kenton's Neophonic Orchestra.
In 1952 he provided the score for Charlie Chaplin's Limelight. Due to Chaplin being investigated for "subversive tendencies" the film was not released in the United States until 20 years later, when it won several Oscars. One of them should have gone to Garcia but, due to a mix up of names, it went to Chaplin, along with Larry Russel and Ray Rasch.
Born in Oakland, California in 1916, Garcia served in the US Army infantry, landing on Omaha beach a week after D-Day and fighting in the Battle of the Bulge. He studied at San Francisco State University and later with the composers including Mario Castelnuovo-Tedesco and Ernst Krenek.
Garcia began his career arranging and playing trumpet in the bands of Horace Heidt and Al Donahue. He soon moved into radio as conductor and composer for the Ronald Reagan-hosted This is America. When the show ended he worked for two years as NBC's staff arranger and then taught at Westlake College in Los Angeles, where his students included Bill Holman, Bob Graettinger and Willie Maiden, all of whom subsequently wrote for the Stan Kenton band. In 1954 Garcia published The Professional Arranger-Composer, a book version of his teaching curriculum.
He moved into the film industry in 1946, where his output was prolific; he was at Universal for 15 years and then moved on to Warner Bros and Disney. He worked with Orson Welles and Judy Garland and collaborated with Henry Mancini on the music for The Glenn Miller Story (1953). But the work he was most lauded for – and proudest of – was his remarkable musical score for George Pal's The Time Machine (1960), although "Fantastica" (1959), a work for voices, was often cited as his masterpiece.
During the '50s, as well as his orchestral work, he wrote jazz arrangements for sessions by Buddy DeFranco, Roy Eldridge, Johnny Hodges and Charlie Barnet, alongside making outstanding jazz recordings under his own name. He formed his own jazz group, the Wigville Band, that included Charlie Mariano, Jimmy Giuffre and trumpeters Pete and Conte Candoli.
In 1952 he had married his second wife Gina. The couple, like their friend Dizzy Gillespie, followed the Baha'i faith, and in 1966 they sold their possessions and left Hollywood in a trimaran to sail the Pacific and spread the word. During their trip, in 1969, the couple met some musicians in Fiji who asked them to sail to New Zealand and play some jazz jobs. They did and liked the country so much that they settled there.
Garcia continued to work from New Zealand and spent about half of each year playing around the world on trips to China, all over Europe, back to the States and anywhere that his work took him. He was a close friend of the pianist Oscar Peterson, and when Peterson suffered a bad stroke, Garcia flew from New Zealand to see him in Toronto.
Russell Garcia, musician: born Oakland, California 12 April 1916; twice married (one daughter, and one son deceased); died Kerikeri, New Zealand 19 November 2011.
Join our new commenting forum
Join thought-provoking conversations, follow other Independent readers and see their replies