Ruth Prawer Jhabvala: Author and screenwriter who won two Oscars and the Booker Prize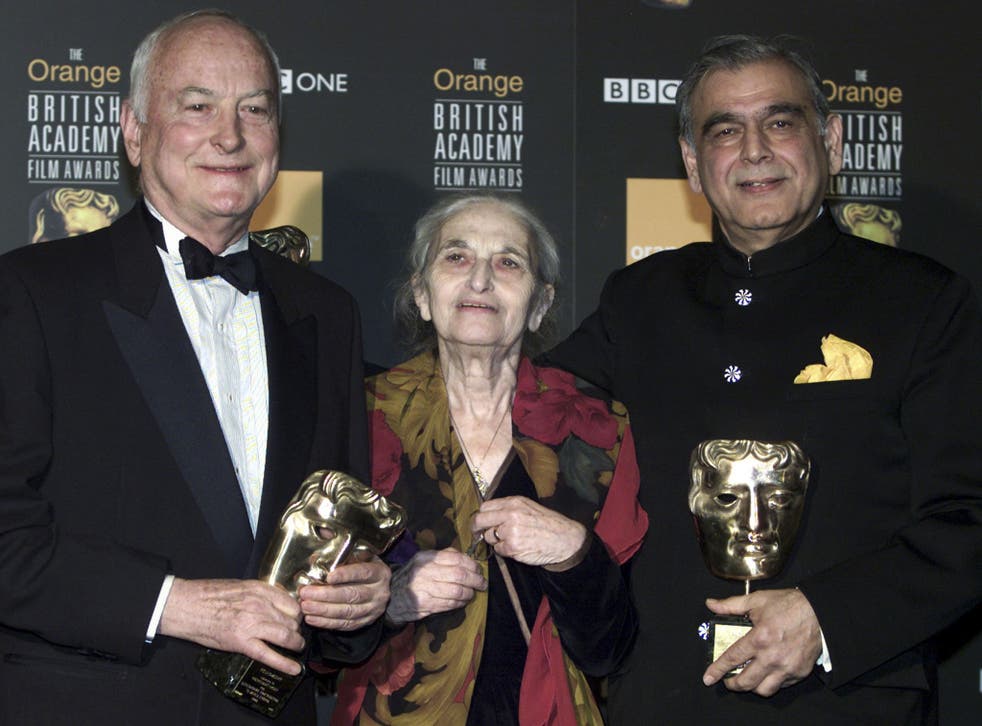 Ruth Prawer Jhabvala was a writer and screenwriter who won two Oscars, for her adaptations of EM Forster's novels A Room with a View and Howards End, and the Booker Prize for her novel Heat and Dust. She remains the only person to have won an Oscar and the Booker.
She made more than 20 films with Ismail Merchant and James Ivory and earned an Oscar nomination for Kazuo Ishiguro's The Remains of the Day; as well as a further three Bafta and two Golden Globe nominations for her screenplays she wrote 12 novels and eight collections of short stories. In her Who's Who entry she listed scriptwriting as a "recreation".
In a life and career that spanned three continents, Jhabvala never viewed herself as being from anywhere in particular, remarking, "Once a refugee, always a refugee. I can't ever remember not being all right wherever I was, but you don't give your whole allegiance to a place or want to be entirely identified with the society you're living in." She was, however, an acute commentator on the world around her and had the rare gift of observation which comes from those born into a completely different culture who have had to learn a new language.
Receiving the 1979 Neil Gunn International Fellowship, she gave a rare insight in an address entitled "Disinheritance". She spoke of her life's losses but acknowledged their part in what she had become: "I stand before you as a writer without any ground of being out of which to write: really blown about from country to country, culture to culture till I feel, till I am, nothing. As it happens, I like it that way."
Born in Cologne in 1927, Ruth Prawer was the daughter of a German-assimilated Jewish family who had moved from Poland in the 1930s. With her father Marcus practising law the family had a comfortable life in a flat that overlooked Cologne's main avenue. In 1933, Hitler took office and a year later both parents were arrested. Although released, Ruth's mother showed a reluctance to leave but the family finally fled to Britai n in April 1939. In 1948, Marcus committed suicide, having discovered that his entire Polish family had died in the Holocaust.
After a spell in Coventry the family moved to Hendon, where Ruth and her brother Siegbert, later Professor of German at Oxford, made the most of their new surroundings. She wrote "furiously" through her childhood, and every day for the rest of her life – "the only three hours in the day I'm really alive." She graduated in English Literature in 1951 from Queen Mary College in London. Asked later if she had happy memories of England, she said, "If it weren't for England, I wouldn't have any memories at all."
On graduation she married Cyrus Jhabvala, an Indian architect; the couple moved to Delhi, where she fell in love with her new surroundings, immersing herself in the colours, sounds, smells and sights. Being in the privileged position of having servants, she had the silence and solitude to write about what she saw. Initially she focused on the middle-class extended families and her first novel, To Whom She Will (1955), followed a Hindu girl whose family frustrates her affection for a lower-caste boy and engineers her marriage to a suitable groom. It was followed by The Nature of Passion (1956) and Esmond in India (1957).
Her insights and depiction of the snobberies, self-delusion and family ties of Indian life led to impressive sales and to many believing she was Indian. When the truth leaked out sales slumped and critics branded her as an old-fashioned colonialist. Her passionate love for India changed. By 1975, she found she could no longer write about it or in it. The same year, she won the Booker Prize for Heat and Dust, which explored the East-West relationship through the parallel narratives of a bored English memsahib's affair with the Nawab in the 1920s and a young woman's attempt to uncover the mysteries of her "scandalous" life in India 50 years later, while becoming involved in a passionate drama of her own.
Jhabvala had begun a writing relationship with Ismail Merchant and James Ivory that would endure over 35 years. Over a decade earlier, the two fledgling directors had flown to Delhi to persuade her to adapt her novel The Householder (1960), about the trials of a young Indian husband. Despite her nervousness and her husband's reservations about the directors, she accepted the challenge. Out of love with India, Jhabvala moved to New York in the 1970s and into the same apartment block as Ismail and Ivory, where they shared meals, argued, rowed and continued to produce films together.
She shared writing credits with Ivory for a few of the trio's early films with Indian subjects, including Shakespeare Wallah (1965), The Guru (1969) and Bombay Talkie (1970); Autobiography of a Princess (1975) was a personal favourite of hers. The partnership's successes also include adaptations of Henry James' The Europeans (1979), The Bostonians (1984) and The Golden Bowl (2000), though it was A Room with a View (1985), about a sheltered young Englishwoman who has a life-changing experience on holiday in Italy, which catapulted them from art-house exclusivity to mainstream accessibility. There was another Oscar for Howards End, in which shifting Edwardian social classes cross paths with sometimes cruel results.
Later films were mixed; Surviving Picasso (1995) displeased the Picasso estate so much they refused permission to reproduce his paintings. Their last film was Le Divorce (2003), a contemporary story about Americans in Paris based on Diane Johnson's novel. After Merchant died Jhabvala and Ivory worked on The City of Your Final Destination (2009), an adaptation of a Peter Cameron novel set on an estate in Uruguay inhabited by Europeans.
Jhabvala also continued to write novels. Poet and Dancer (1993), set in Manhattan, explored the relationship of cousins who carry the burden of their family history; in Shards of Memory (1995) an ageing socialite in New York recalls her Indian-Jewish heritage and the emotional havoc it has visited on her descendants. East into Upper East (1998) and My Nine Lives (2004) were her final books. Despite living apart, Jhabvala and her husband remained devoted. He finally retired and joined her in New York.
Martin Childs
Ruth Prawer, writer; born Cologne 7 May 1927; CBE 1998; married 1951 Cyrus Jhabvala (three daughters); died New York 3 April 2013.
Join our new commenting forum
Join thought-provoking conversations, follow other Independent readers and see their replies