Sir John Gorman: Soldier decorated for destroying a German super-tank who later worked for British intelligence in Northern Ireland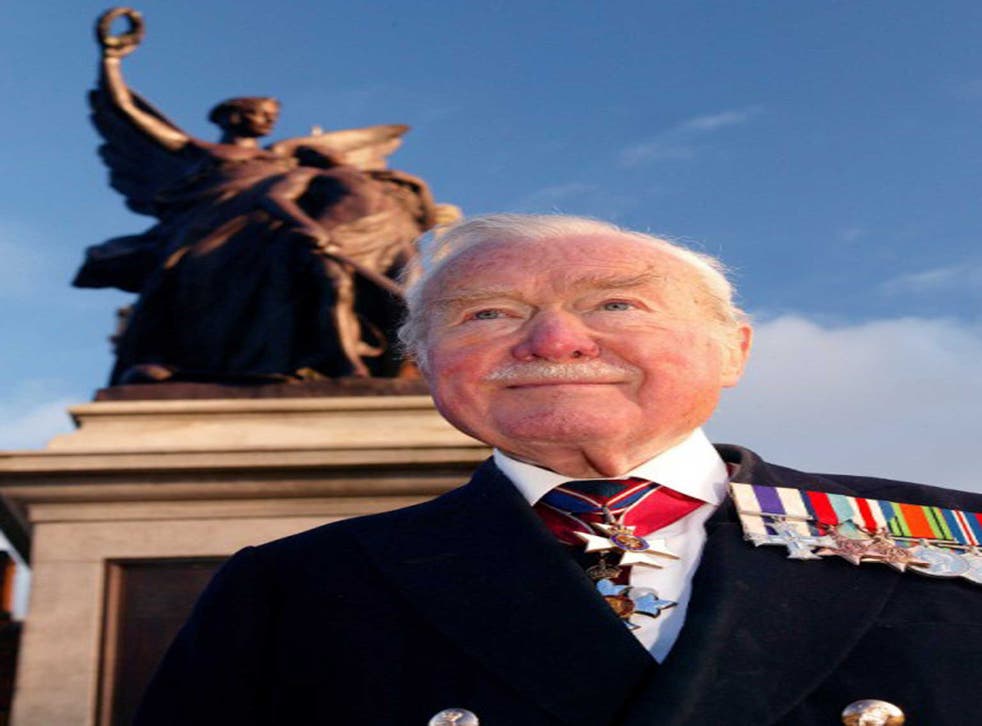 Sir John Gorman spent time in the forefront of campaigns against the Nazis and the IRA, winning a Military Cross in Normandy by knocking out a supposedly impregnable German super-tank and working with British intelligence against the IRA in the 1950s. At other points he was engaged in less dangerous but still challenging roles in Troubles politics, as well as running Northern Ireland housing at a time when it was particularly fraught with sectarian sensitivities.
What set him apart politically was the fact that he was a practising Catholic who enthusiastically represented the Ulster Unionist party in the Belfast Assembly. As deputy speaker he won praise from all sides, though some would have preferred him to take a sterner line with the more unruly Assembly members. But he was too much of a gentleman for that, one observer praising his "qualities of honour, honesty, old-world charm and courtliness." Even Sinn Fein commended his "sense of duty, dignity and balance."
He was born in 1923, the son of the Royal Irish Constabulary officer who ceremonially handed over the RIC depot in Dublin to Michael Collins as British forces pulled out of the country. He wrote in his memoirs: "My father rode across the square to meet him, dismounted and symbolically handed over the key of this bastion of Britain in Ireland."
His father was a lapsed Catholic while his mother was a devoted Catholic from a unionist family in Cork. They had him educated mainly at non-Catholic establishments: a Protestant grammar school, Sandhurst, Glasgow University and Harvard Business School.
It was as a youthful tank commander with the Irish Guards in Normandy that he distinguished himself. His vehicle encountered a massive German Tiger Royal tank, far superior to his own Sherman in both firepower and armour. He damaged a number of German combat vehicles before tackling the Tiger Royal by the straightforward but extraordinarily hazardous tactic of ramming it at speed. The collision put both tanks out of commission, and Gorman recalled that the German commander's head "emerged from the turret – he must have been totally bemused by what was happening to his impregnable monster."
Gorman went on to help liberate Brussels – and, he admitted, a lorry-load of Piper Heidsieck champagne. His unit purloined so large a quantity that after a while some soldiers took to saying: "Give me a cuppa instead of that old fizzy stuff." As well as the Military Cross he was awarded the Croix de Guerre for the action, which was depicted in The Victor comic.
After the war he returned to Northern Ireland as a senior officer in the RUC. In his memoirs he described his experiences during the IRA's small-scale abortive 1950s campaign when he co-operated closely with Gardai in southern Ireland in drawing up lists of republican candidates for internment without trial.
He also worked closely with MI5 and MI6 in a liaison role, travelling all over the Republic – "My English accent and a fly-rod or a shotgun in its case gave me quite a convincing alias, as a visiting Englishman, to meet MI6 contacts."
An informer within the IRA took him and another RUC officer to a large chamber concealed underneath St Patrick's Catholic cathedral in Armagh. "There were bunk beds, papers of all sorts and some bomb-making equipment - fuse wire, detonators and primers," he wrote. At first the authorities left the cache undisturbed under the cathedral where the Gormans worshipped: "It was an eerie experience to attend mass every Sunday with our two elder children, knowing that below us was a chamber which by now might be filled with explosives."
After a suspicious incident Gorman contacted the then Cardinal of All Ireland, Cardinal D'Alton, whom he said he respected: "I phoned His Eminence, who was at breakfast, and said I wanted to see him urgently. Cardinal D'Alton did not hesitate. He said: 'There will be outcries now about the RUC violating the sanctuary of my cathedral, that the church should give harbour to fleeing freedom fighters. As far as I am concerned the hand of God has prevented murder in the cathedral today. Please arrange for me to go on the media at once deprecating this dreadful act.'"
Gorman had rather more trouble with another senior Catholic cleric, Bishop Mageean, when he sought permission to marry a Protestant girl in a Catholic church. The bishop gave him a glass of sherry but "was adamant that no diocese in Ireland would marry us as it would create scandal among the faithful." Undaunted, he travelled to England and married there; his mother, however, did not attend.
He spent 14 years with the RUC before holding various posts for BOAC, which became British Airways, and later heading the Northern Ireland Housing Executive. He used to describe himself as "the landlord of over 200,000 houses." In later life he received a knighthood, an MBE and other honours. Within unionism he disapproved of the UUP's links with the Orange Order. Although he counted the Reverend Ian Paisley as a friend, he regarded David Trimble as Northern Ireland's most outstanding political leader.
John Reginald Gorman, soldier, police officer, administrator and politician: born 1 February 1923; MC 1944, MBE 1959, CVO 1961, CBE 1974, Kt 1998; married 1948 Heather Caruth (two daughters, two sons); died 26 May 2014.
Join our new commenting forum
Join thought-provoking conversations, follow other Independent readers and see their replies