Suchitra Sen: Actress who dominated the Bengali film industry for three decades before retreating into solitude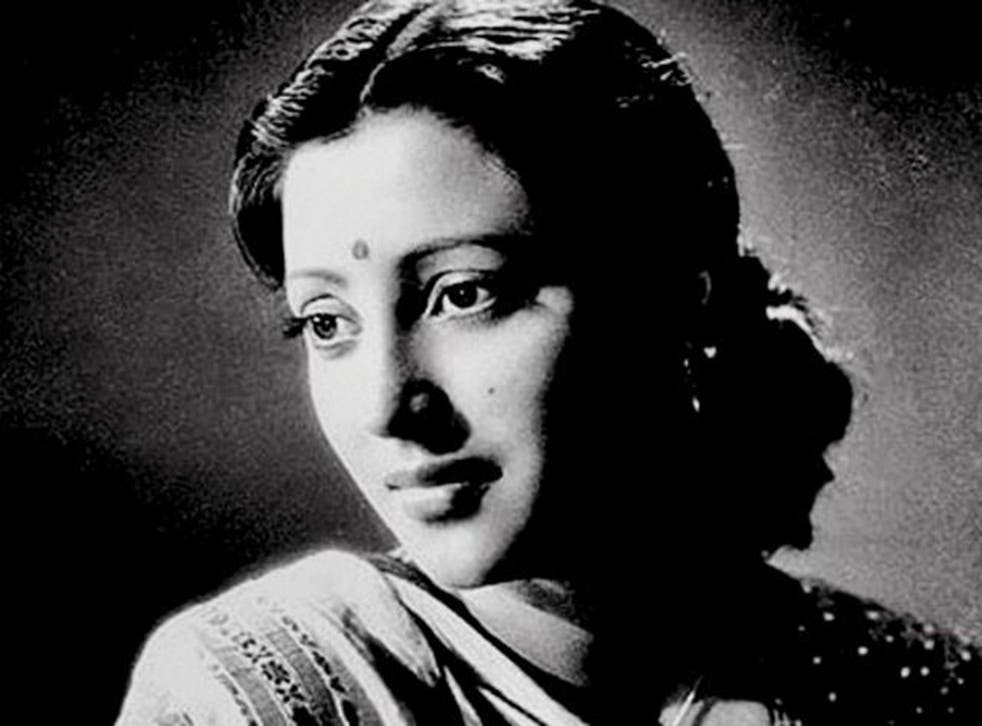 Suchitra Sen was a legendary Indian actress known for her memorable roles in both Bengali-language and Hindi Bollywood films.
She started her acting career in 1952 and reigned supreme in the industry for 26 years. She won fame in Bengali films, especially when co-starring with Uttam Kumar. The two became fixtures in melodramas and romantic films throughout the 1960s and '70s.
Her most memorable Bengali films included Agnipariksha, Devdas and Saat Paake Bandha. One of her best known performances was in Deep Jwele Jaai (1959) as a nurse employed by a progressive psychiatrist who is expected to develop a personal relationship with male patients as part of their therapy.
She married Dibanath Sen, an industrialist, in 1947 before launching her acting career. In all, the doe-eyed beauty acted in 57 Bengali and seven Hindi films but shunned public appearances after her retirement in 1978, leading her to be described as "the Indian Garbo".
She made her debut in Bollywood with the 1955 film Devdas, a story of doomed love set in feudal Bengal, co-starring with Dilip Kumar, for which she won a best actress award. Another big Bollywood hit was Aandhi, in which she played the role of a politician inspired by the life of the then-Indian prime minister, Indira Gandhi. She was the first Bengali actress to be honoured at an international film festival when she was named best actress at the 1963 Moscow film festival for her role in Saat Paake Bandha. The Indian government honoured her with Padma Shri, one of India's highest civilian awards, in 1972.
Rama Dasgupta, actress: born Pabna, British India 6 April 1931; married 1947 Dibanath Sen (deceased; one daughter); died Kolkata 17 January 2014.
Join our new commenting forum
Join thought-provoking conversations, follow other Independent readers and see their replies