William Greaves: Emmy-winning director who explored subjects such as Muhammad Ali and the US's black middle classes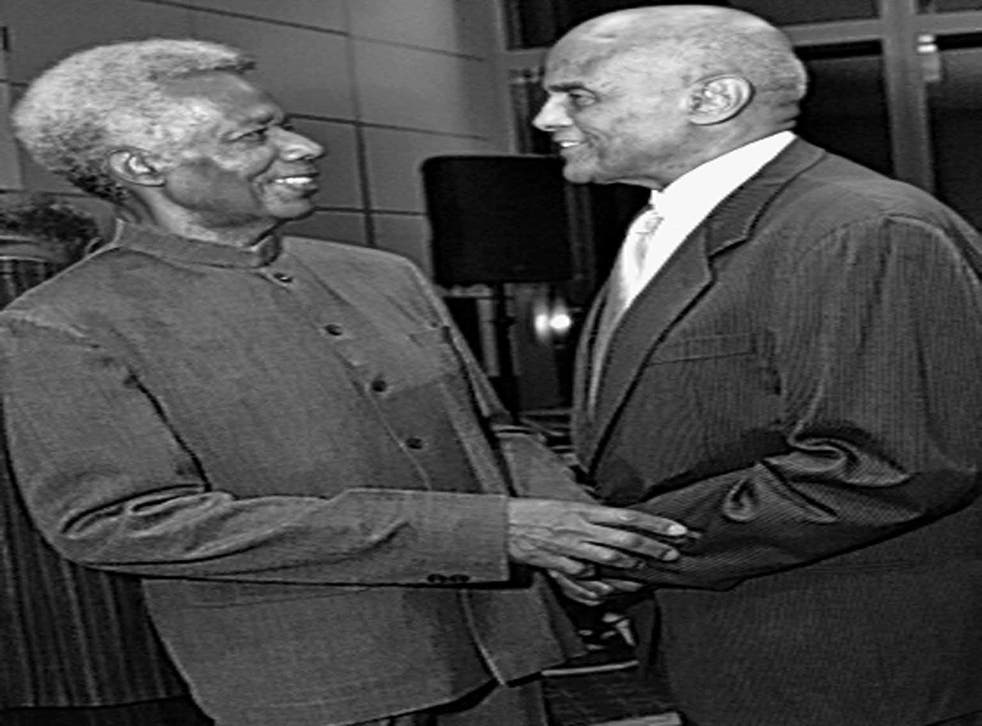 William Greaves was an Emmy-award winning co-host and executive producer of a groundbreaking television news programme in the US and a prolific film-maker whose subjects ranged from Muhammad Ali to America's black middle class. A minister's son born in New York City, he had a diverse background that included drawing, acting, dance and engineering, and he leaves behind a vast film archive of black art and culture.
Greaves made hundreds of films, and in the 1960s was co-host and executive producer of Black Journal, one of the first news programmes aimed at a black audience. It won an Emmy in 1970 for excellence in public affairs.
Greaves studied engineering at City College in New York but dropped out to pursue a career in the performing arts. He joined the American Negro Theatre, where fellow members included Harry Belafonte and Sidney Poitier, and was briefly part of The Actors Studio, with Marlon Brando among his peers. He appeared in Lost in the Stars, Lost Boundaries and other films but became frustrated with the roles offered black performers. He moved to Canada and immersed himself in documentary-making as part of the National Film Board of Canada.
The rise of the civil rights movement opened up chances for work in the US and in the early 1960s he returned and formed William Greaves Productions. His notable documentaries included Still a Brother: Inside the Black Middle Class and From These Roots, about the Harlem Renaissance. He also made the experimental film Symbiopyschotaxiplasm: Take One, what he called a "cosmic comedy" about a director (Greaves) facing a rebellion from his cast and crew. A cult favourite admired by Steven Soderbergh, it was filmed in the late 1960s but not released until 2005.
One of Greaves' most widely seen films was Ali, the Fighter, a documentary about the 1971 world title fight between Ali and Joe Frazier. In 1991 Greaves recalled that his biggest challenge was getting the boxers to forget he was there. "When Ali finally caught up with the film, he was amazed," Greaves said. "He said, 'How did you get that?' 'You shot this?'"
In 1968, began co-hosting Black Journal, a news magazine that premiered two months after the assassination of Martin Luther King, a mixture of news, investigative reporting and satire. He left in 1970 to continue making films.
William Greaves, actor, film-maker and broadcaster: born Harlem 8 October 1926; married Louise Archambault (three children); died 25 August 2014.
Register for free to continue reading
Registration is a free and easy way to support our truly independent journalism
By registering, you will also enjoy limited access to Premium articles, exclusive newsletters, commenting, and virtual events with our leading journalists
Already have an account? sign in
Register for free to continue reading
Registration is a free and easy way to support our truly independent journalism
By registering, you will also enjoy limited access to Premium articles, exclusive newsletters, commenting, and virtual events with our leading journalists
Already have an account? sign in
Join our new commenting forum
Join thought-provoking conversations, follow other Independent readers and see their replies